If 2021 was the year of eCommerce transitions, 2022 will be game on.
And online stores that put high-quality shopper experiences at the heart of their storefronts will win. Investing in a rich, omnichannel, intuitive customer experience is integral to your overarching storefront strategy.
Of course, that means getting your inventory in place, offers and prices updated, and setting-up workflows. For a direct-to-consumer (D2C) brand setting up their online store for the first time, this can be a massive challenge.
Let's understand this in the words (and sketches) of Marketoonist: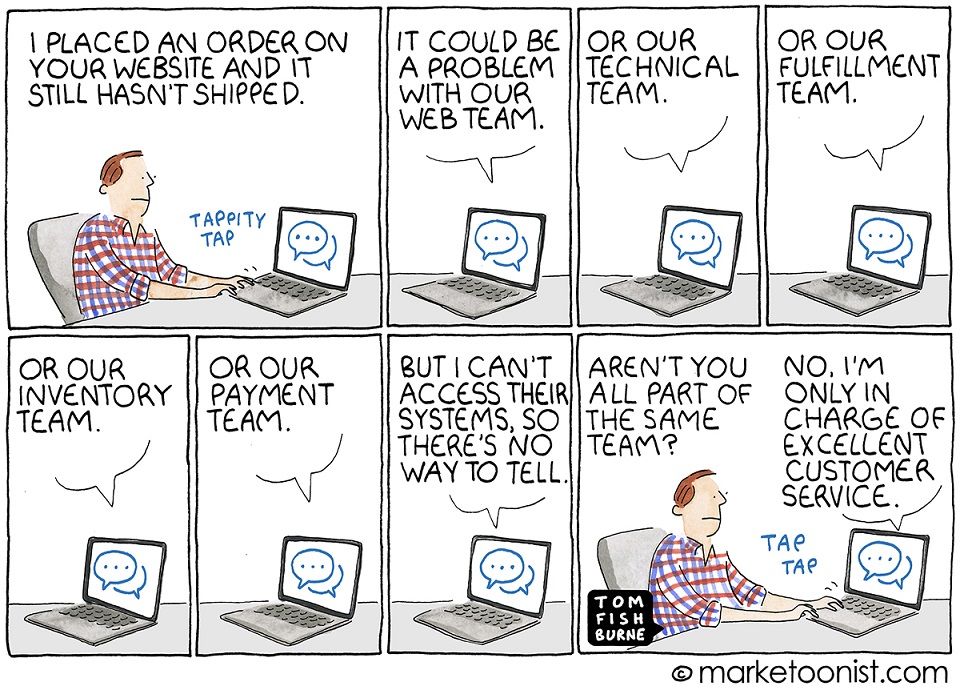 Awkward, right?
Now imagine what would happen if even the basics of in-store merchandising are out of place. And in fact, online D2C brands do face a number of front-end and back-end issues in this respect too-
Bestsellers are not being highlighted at the right time. Cataloging is super messed up.
No real-time updates for prices/ out-of-stock products. And you have a weekend sale running!
Social proof and UGC are not being utilized properly. Shoppers find it hard to trust your brand.
Playbooks for your customer support team are out of place and messy.
If you run a multi-channel, dynamic storefront for your D2C brand, hopping into these issues is very common. And it gets even more botched up during heavy-duty seasons like BFCM or Diwali sales. Imagine the crazy rush when you (and 10 other folks from the team) are juggling between multiple tasks to update the storefront and at the same time, responding to others on slack/ approving designs on email!
Yet, only a few retailers actually invest in building a centrally-connected and real-time online storefront that avoids such pitfalls. And the result?
Poor shopping experiences that lead to massive shopper drop-offs 📉 - sometimes a whopping 28% of shoppers abandoning their carts, according to a study by Barilliance.
How NoCode Automation Grows Businesses
Everybody wants everything right (and on time) and it is no human task to make that wish come true. In fact, a recent report by McKinsey stated this-
💡 Storefront activities that can be automated are currently consuming 40% of retailers' time because these are being done manually.
And that's a huge chunk that we're talking about.
With no-code automation tools, online retailers can automate storefront maintenance tasks that will lead to big, time-saving rewards- without having to learn a single line of code.
Or simply, one no longer has to worry about "How do I auto-sync new products during a collection launch?" or "How do I dynamically update the offers when prices change?" - so that the shopper does not drop off due poor shopping experience.
These no-code platforms can essentially connect one's dynamic design updates, shopper data, and publishing channels into one place. These connected workflows, in turn, help in real-time automated store maintenance - which would have otherwise required the time and effort from multiple stakeholders like developers, designers etc.
But you might still be wondering - how will these automated setups help an online D2C retailer like me?
Real-time & dynamic updates
Every time the stock for a T-shirt  runs below 30 or new products are to be added to your collection, your shoppers will be notified about the same through automated in-store nudges. You no longer have to worry about manually updating the content as every single touchpoint of your store is in sync with the backend pricing & inventory engines.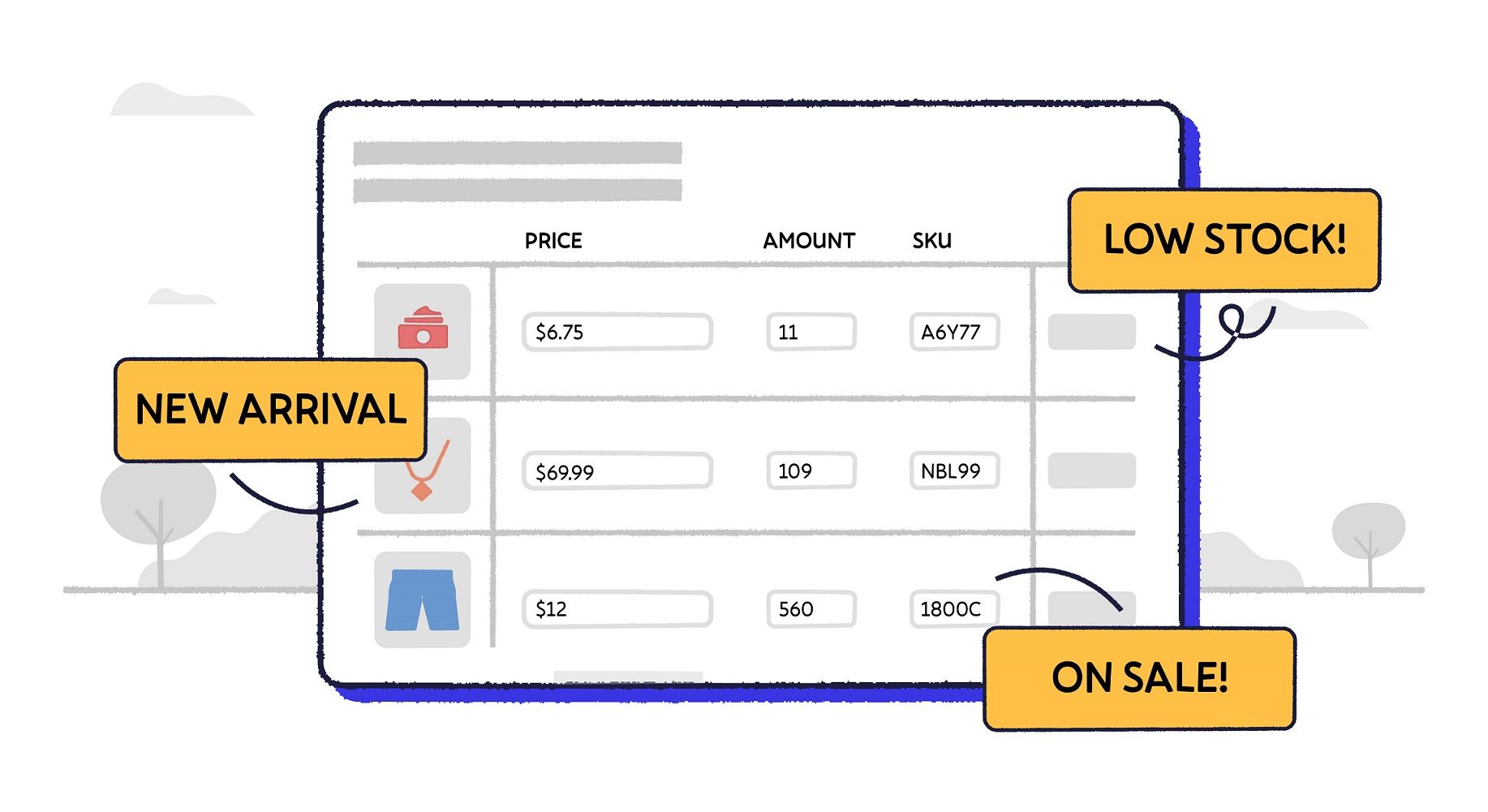 Effortless scaling for high sale days
Running a sale means making pricing and inventory updates at a big scale. Sometimes, this means updating a thousand products in your inventory at one go. Manually, this is super taxing! No-code automation helps you trigger these bulk updates that not just auto-update the right content but also deliver it to your connected customer channels.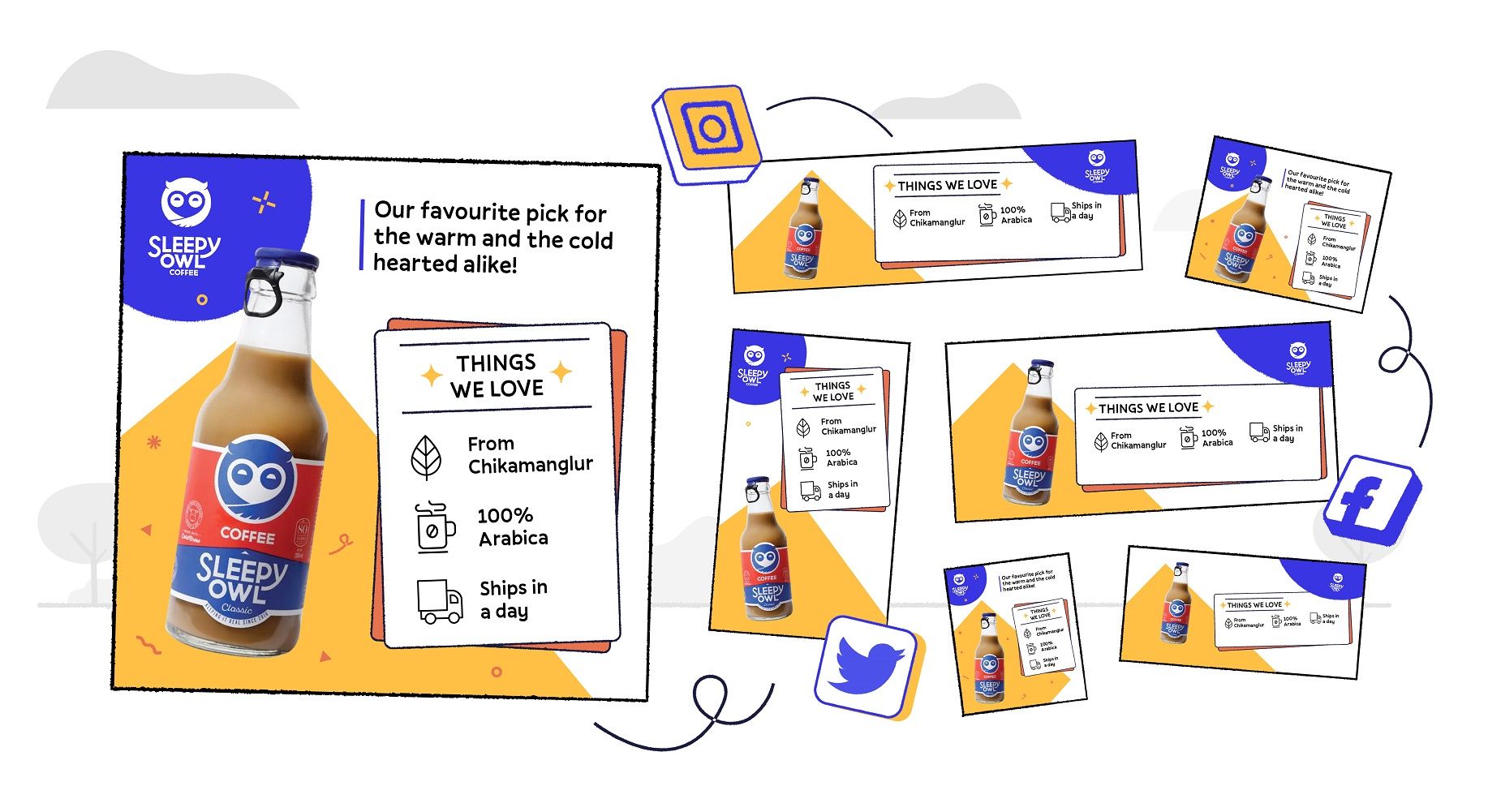 Easy collaboration between teams
No more complicated interplay between a category manager, a merchandiser, a designer, and an engineer to make any store-refresh a success. Most of these no-code tools enable real-time collaboration between subject-matter experts by neatly tying all conversations together within a single project.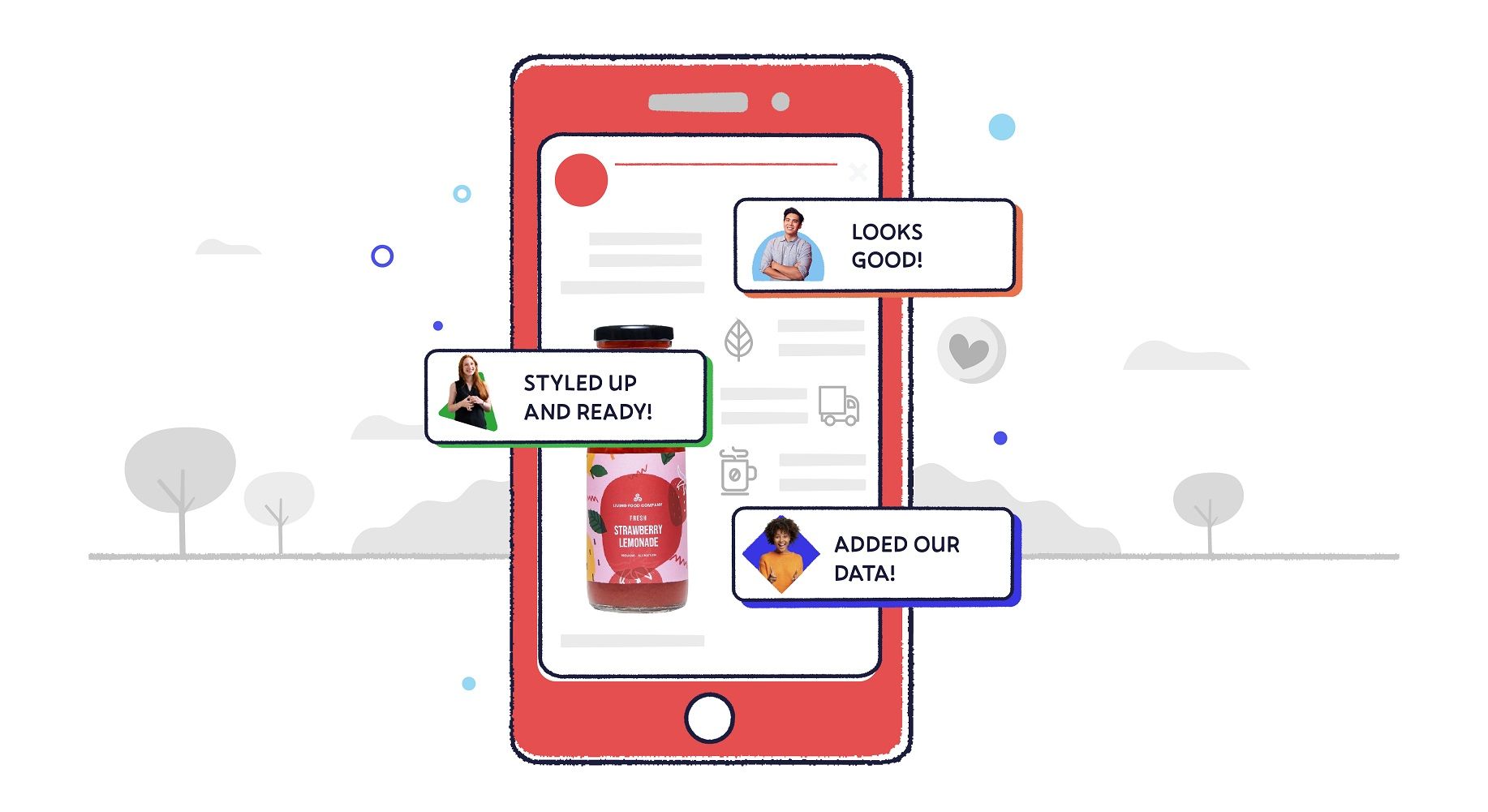 Saving money and resources
You don't need to invest heavily on expensive technology teams or design systems to manage updates on your storefront. Also, most of these no-code automation tools operate on subscription-basis, which means you don't have to make a major investment up front.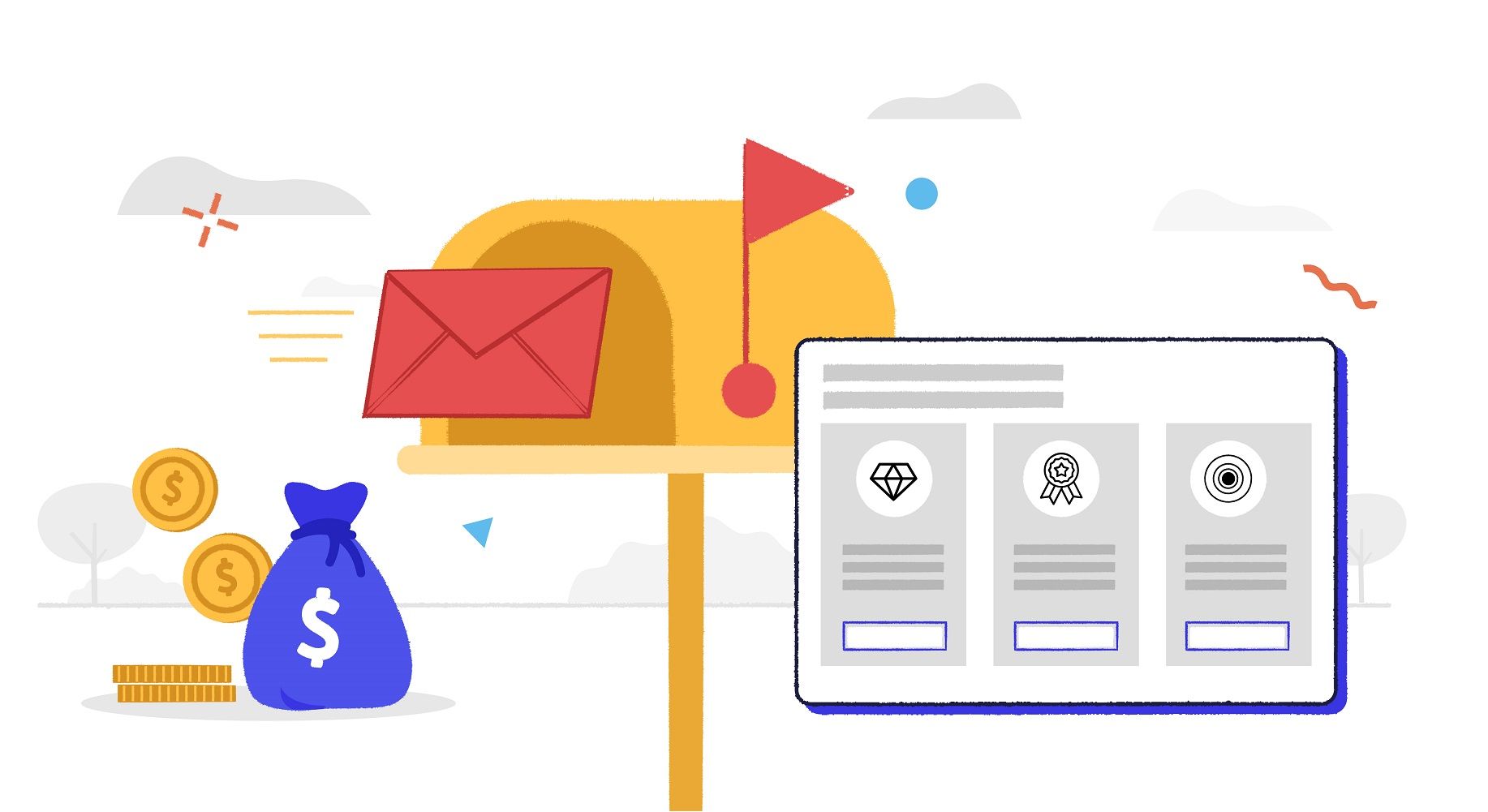 Reduced shopper drop-offs
Most importantly- if one speaks from a customer's standpoint, the shopping experience becomes seamless as the storefront content is fresh, up-to-date and dynamic. Every single touchpoint- from an Instagram shopping ad that you run to the in-store checkout experience your shopper gets- will be connected, leading to reduced shopper drop-offs.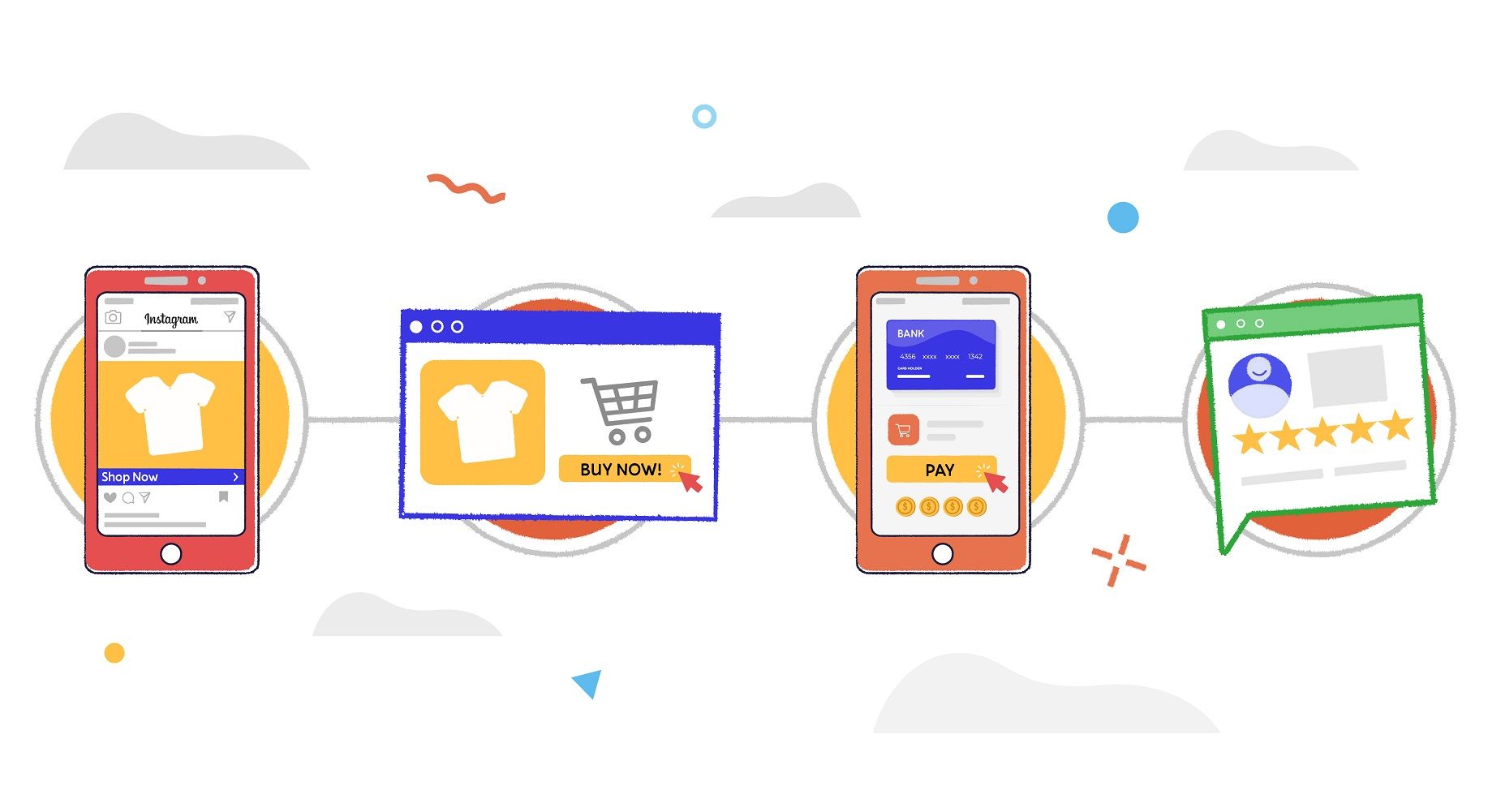 If there's anything that the past year has taught us, it's that an intuitive shopper experience is a must for any online retail business to thrive, as well as stand out in the crowd. As the market is saturated with both big & small retail players going online, it's high time for brands to step up and take advantage of these no-code automation tools for driving business growth.
Let's have a look at some of the most popular tools that you should definitely be adding to your tech-stack right away.
5 Essential No-Code Stack for driving growth 👨‍💻

If you are in eCommerce space, then these are the most powerful no-code automation tools that your business should be taking advantage of-
1. Mason for dynamic storefronts
You run a multi-channel storefront where your content needs to be updated for every backend changes in inventory or pricing - Mason is the right toolkit for your business. With its no-code automation features, you can run high-performing storefronts for dynamic product launches, sales & discounts, social proofing, and much more- on autopilot. It also acts as a central repository for all your communication designs- from CTAs & Offers to Bundles, Coupons, etc - that can be used by both business and design teams alike.
2. Klaviyo for marketing campaigns
Klaviyo, a no-code email-marketing automation tool, has won the hearts of many for its flexibility and ease of customization for the end user. It allows you to run email, SMS and social media marketing campaigns with the added advantage of automated setups such as abandoned cart flows. It also supports A/B testing of your campaigns and allows you to run small changes and tweak your campaigns as per the end-user type.
3. Chatfuel for automated chats
It's common for online businesses to have an inbox overflowing with questions about your product. Chatfuel is here to help with automated marketing, lead gen, support, and more with a bot. Whether you're getting questions about what's in stock or inquiries about price drops, you can tailor your bot according to your business needs. It's one of the easiest ways to build a no-code chat bot for your business.
4. WebFlow for managed marketplaces
If you're building a managed marketplace that connects B2C or B2B, Webflow is the right no-code tool for you. It comes with no-code plug-ins for creating beautiful slides, easy payments/checkout pages, connect to other toolkits, etc. and build a custom website from scratch. It's a slightly complicated eCommerce tool on the list but you can always carve out some time to visit Webflow University- where they teach you how to use all the bells and whistles.
5. Alloy for creating automated workflows
Alloy helps e-commerce players to automate their shipping, marketing, analytics and other tasks by setting up easy workflows between various tools like Slack or other Shopify-specific plugins. You can automate sending messages when key actions take place in your online store, update large amounts of product information on your storefront, add contacts to your CRM software and much more- without writing a single line of code.
There's an endless amount of opportunities you can get from setting up automated workflows with these no-code tools, guaranteeing that you'll be able to focus on growing your eCommerce business in a matter of minutes.
You no longer have to get so bogged down in details that you forget about the thing that matters the most for your business, i.e., customer experience
No-Code, No-Problem 🥂
The digital landscape is changing fast and you need to keep up with the latest trends and tools to stay ahead in the game. And today, no-code has surely changed businesses, understanding of work, technology, and well, – how one serves customers.
As an online store owner, what you need in your arsenal to stay on top of your store activities 24/7 is a smart integration of these no-code tools and automation in your storefront. In short, drive more impact with less effort on your part.
As Ben Tossell, Founder at Makerpad says-
No-code will enable a lot more quicker things so you don't have to spend time on the repetitive stuff. No-code just replaces the boring parts of people's jobs so that they can be creative on the bigger, better parts of their job and strategy and everything else.
Dream big and achieve high this 2022!