Social media is the perfect platform for restaurants, bakeries & home-chefs to connect with foodies across the globe. With finger-licking recipes from chefs to mouth-watering images of perfectly plated dishes, social media seems to be the perfect platform to share all things yummy! No wonder why customer spending increases by over 40% while eating out of places whose social handles they've connected with before.
And restaurants and food businesses are cashing in on this. Here's our curated list of social content ideas to add a unique flavor to your brand recipe. Feel free to cycle through these ideas to have your customers keep coming back for more!
Let's dive in.
Insta-Worthy Content Ideas Based Around Your Menu
1. Chef's special
The specials on your menu can be a great source of content for your users. You can create specials around festivals, a local event, time of the year, or just everyday specials. Make sure to keep your customers keep coming back for more! The time-bound nature of these items can create FOMO and encourage more visits.
2. True to you
Does your restaurant offer vegan-friendly options? Or maybe you're a baker that provides lactose-free products on your menu. Your restaurant may offer that something special which attracts a certain set of foodies. Don't forget to call this out - menus like vegan, gluten-free, organic ingredients and fresh catch are great ideas to grab those customer niches looking to try something new.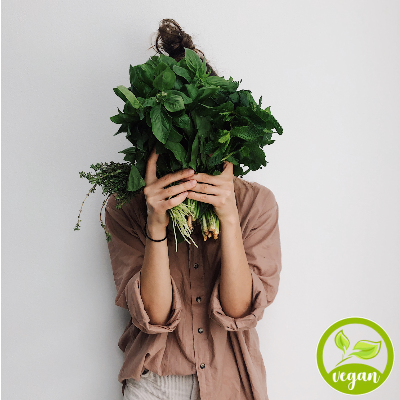 3. New launches
Whenever you launch new items on your menu, make sure to hype it up enough to get customers excited about it! New launches are some of the best performing social media campaigns for restaurants. It can consist of a series of pre-launch announcements, launch item pictures & special offers.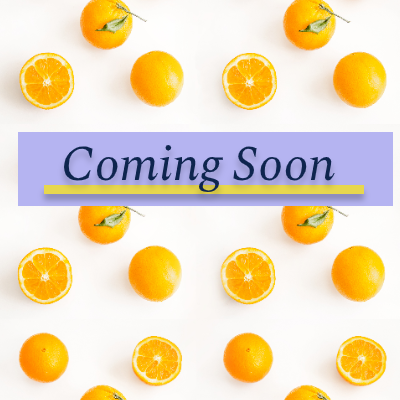 4. It's all in the plating
You 'eat with our eyes' isn't just a saying. Chefs have taken this to an all-new level with perfect food presentations. And if you're doing this at your restaurant, don't forget to flaunt it! Artsy pictures of food can attract orders from across the town. Some added tips to enhance your images are to shoot in natural light, use a neutral background, and a good balance of colors.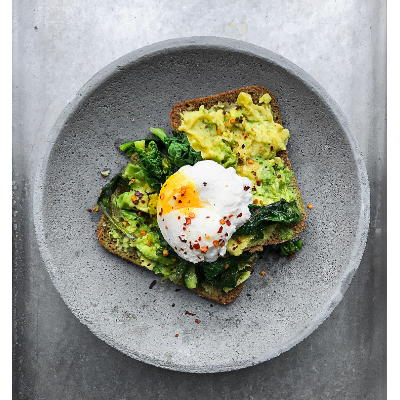 5. Top Noms
It's time to showcase the apple of your eye to the rest of the world. Yes, I mean your signature dish needs the coverage that it deserves. And here, you can't just get away with a single post. Create a storyline around this dish - right from the ingredients to the presentation till the chef and even the customers ordering them.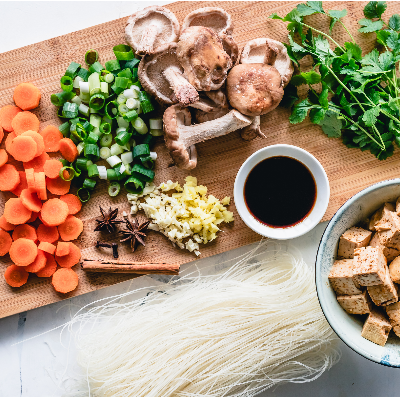 6. Pair it right
Which wine tastes best for your signature pasta? Which sides go well with your bestselling sandwich? Share unique pairings from your menu as social media posts to inform customers about the best items on your menu. It also incentivizes them to order these together, increasing the average spend.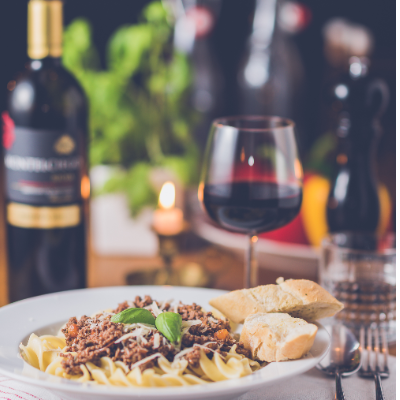 7. Spill those nutritious beans
Is there anyone not watching their carbs right now? Almost every person is on their path to a healthy lifestyle and nutritious food is the first step to it. If you prioritize healthy food options in your restaurant, it's imperative you talk about this. Since customers love transparency, you should not hesitate from sharing nutritional information about the dishes on your menu and their benefits against the other options.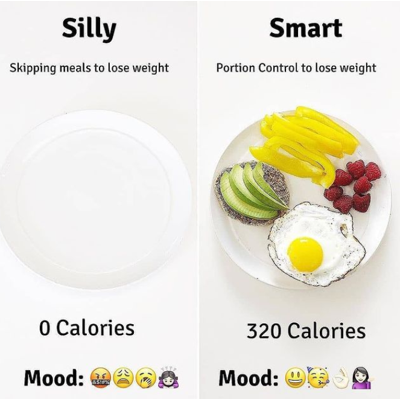 Social-Worthy Content Ideas Based Around Your Ambiance

8. Cozy-Corners
Does your restaurant have that one area where every group takes a selfie? Or maybe that one corner where every couple chooses to dine? Make sure to show it off! Set the right mood with those fairy lights and some background music to give your customers a visual experience.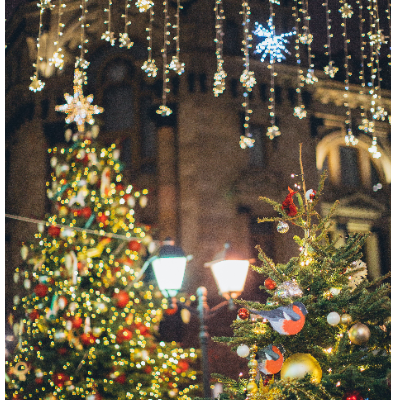 Social Media Content Ideas Information and Offers
9. Go bananas with offers
May it be Martini Monday or Taco Tuesday, create a hype around the offer you're running. These are by far the most significant factors that encourage repeat orders and visitors to your restaurant. It's also found to have an effect on customers wherein they are looking forward to the offer of the day - Flashback to the famous 'Sub-of-the-day'.
10. Special Promos
Festivals and special events are a great time to engage with your users! Show off your restaurant spirit by sharing special offers for your social media followers. Share discounts on your menu items best suited for the festive mood.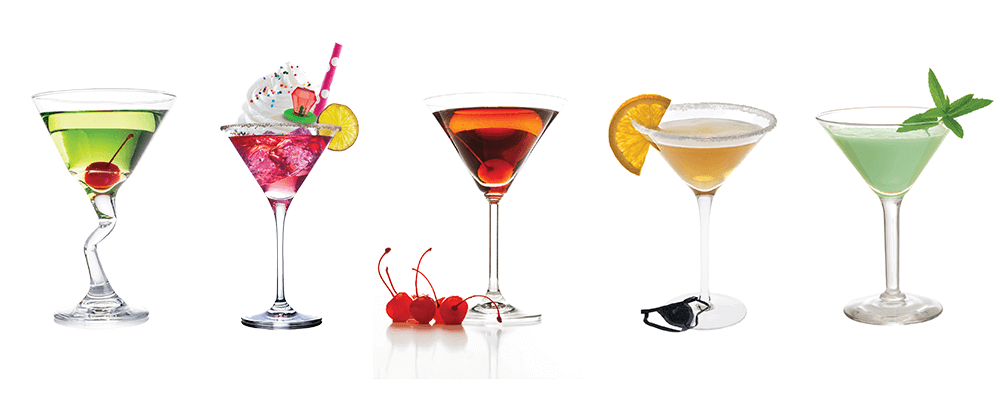 Social Media Content Ideas Around Customers
11. UGC for the win
People love taking pictures of their food. Ask your loyalists to tag you in their pictures at your eatery and you can repost it on yours. Don't forget to give them a fortune cookie in return for their social media karma (or something more if you feel generous). User-generated content makes a rich source for new customer acquisition and customer retention. You can add a bit of fun by running contests with rewards for best photos or best recipes in exchange for discounts and offers.
12. Share those special moments
If your customers choose to spend their special days with you, it's worth a mention. Post images of your customer's enjoying parties, meetups, birthdays, anniversaries, and more at your restaurant.  These stories can help you humanize your brand and create meaningful relationships with all your customers.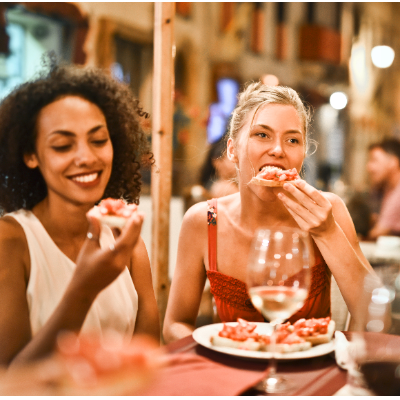 13. Customer Reviews
The most effective social proof is when it comes from your customers directly. Feature customer reviews on your social media page with pride! Not only is it a great content idea, but it also increases your credibility and builds a perception of your brand, putting customers first.
14. Polls & Surveys
Customers, especially loyal ones, love being involved in your restaurant. To form a stronger connection with customers, and increase social media engagement, share social polls. Ask for their opinion on new recipes, new items on your menu, new cocktail concoction, new decorations, and anything else you can involve customers in!
Social Media Content Ideas for Behind the Scenes Look
15. Insider Tales
Who are the heroes behind the magic? Your staff is the lifeblood of your food business - and they deserve a special place in your restaurant's social media campaigns. Also, customers love a peek behind the curtains to see what's happening! So giving a "behind the scenes" look at your kitchen, showcases your focus and commitment to quality.
16. Staff-picks
And of course, who knows your menu better than your staff? People love staff recommendations and often ask for them when they visit - so why not share them with them beforehand?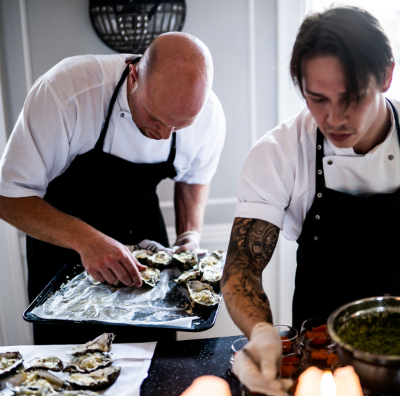 Social Media Content Ideas about your History & the Future

17. What's your brand story
Your restaurant's success is deeply rooted in its history. Is it a family-run business going down generations? Do you deliver cakes and pastries as a passion of yours? Are you an engineer turned chef? By conveying this message, customers can connect more with what you stand for. Sharing your story can be one of the best ways of marketing your business on social media.
18. Pat-on-the-back
Awards are a certificate of excellence - it means you're great at something. And what better way to celebrate the awards you/your restaurant receives than to share with your customers? It will not only build support in your most loyal customers but also builds your credibility as a great restaurant. Example: https://www.instagram.com/p/Bt6m0xrFfkb/
Bonus: 3 Pieces of General Advice for a Great Social Media Posts
Now that you're armed with a bunch of great ideas - it is time to go out and start putting out these social media posts for your restaurant using these ideas. We have also listed out a few important best practices to remember while running restaurant social media campaigns:
1. Be consistent
Be consistent with your posting schedule, as well as your brand style. It is a good idea to have a set of brand elements like your logo, colors and fonts defined. Over time, this brand guideline will help you build a solid recall in the minds of your customers.
2. Be omnipresent
It is not enough to just post on one social platform and expect to build a following over time. You should be posting on all the platforms your customers use. It is also important to adapt your designs to each platform. Restaurant owners make the mistake of force-fitting the same design across all platforms, which takes away from the richness of content.
3. Keep it fresh
Customers are bombarded with so much information from different places every day. If you keep posting similar content, eventually, your voice will get lost in the noise. Hence, it is essential to play with different content ideas for social media and give your design a refresh periodically.
Fortunately, if you're a Mason user, you're covered for all the best practices mentioned above. Mason takes care of keeping your brand consistent after you have uploaded your logos, colors, fonts, etc. once (we call them "Atoms"). It also automatically adapts your design for all social media so you can share it across all platforms after designing it just once. Further, Mason's smart assistant automatically brings up new recommendations to keep your designs fresh while fitting your unique voice.
Conclusion
Restaurants are already set up for success on social media. However, it doesn't mean that it's easy to build a good restaurant brand on social media. Like other content channels, it takes time and consistency to build a loyal following of customers who love you. Use these great social media content ideas to maintain your brand voice, serve your customers with tasty posts along with delicious food - and your social media pages will be on their way to success!
This article was written by
---
Let's talk marketing!