The pandemic had caused a phenomenal rise in e-commerce sales, one that wasn't expected for another 4-6 years. But that doesn't mean all the traffic will be flooding into your store during the e-commerce holiday sale season - you're going to need to put the effort to attract customers and make your store a happy destination for holiday shopping.
5 Things to expect from customers during eCommerce holiday sales and how to prepare for them
1. Additional purchases from existing customers
What you can expect
Customers that have an existing relationship with your store are the ones who are likely to come back and spend bigger this holiday season. This is great for you because these are also customers you have to make the least effort to convince to buy!
How to prepare your store
Encourage past customers to make another purchase or to re-order items by personalizing your store experience to their earlier browsing history.
Highlight new deals on products they've shown interest in earlier
Direct their attention towards festive offers in product categories they've purchased from before
Prominently display a curated Christmas wishlist based on their previously viewed products/product categories
Offering an incentive - an additional discount, for example - always helps too!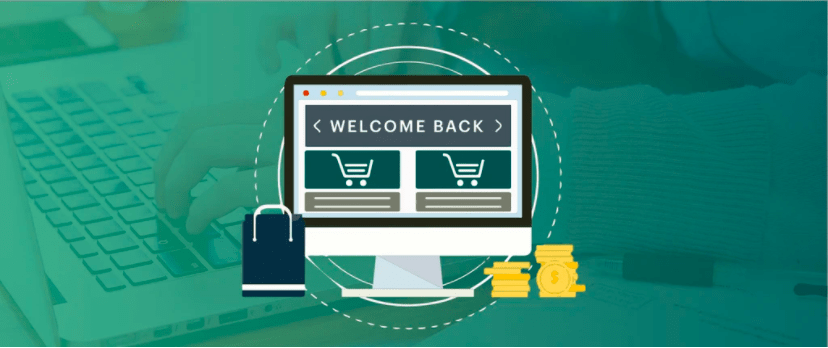 2. More first-time purchases from unexpected customers
What you can expect:
Have you noticed this new trend? People today are experimenting and widening their horizons when shopping for non-essentials (such as Christmas gifts!) - they're not necessarily sticking to tried-and-tested stores.
This trend has emerged during the pandemic, and it's also great for you because it means it's easier to capture new customers. Your goal should be to attract them, maximize purchase value, and keep them coming back - a combination of great marketing and great store experience.
How to prepare your store
Grab their attention with a first-time purchase offer:We don't often recommend website pop-ups; they can be so intrusive. When you use one to display an offer for new website visitors, however, it becomes an effective store experience tactic that increases purchases.
Cast a wide net with your homepage: Showcase as many popular categories of products and categories of deals as possible, by using product labels that grab attention - use them to showcase discounts, festive deals, and create FOMO. And by using your biggest banner as a visual treat to set the tone and shout out your most appealing festive offers
Recommend products to keep customers engaged: Use your product pages to recommend products in related gifting categories - such as other products that make great gifts under $50, under $25, etc.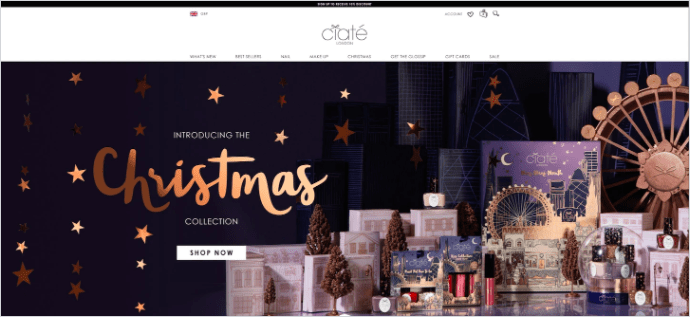 3. Increased demand for home decor and gifting
What to expect
Since customers are having to cut back on travel and social gatherings this year, they are likely to compensate by buying more presents - or more expensive presents - and more decor and home improvement products.
How to prepare your store:
Bring focus to festive decor and home decor products on your homepage, as well as several gifting lists and recommendations.
Don't give up on a customer after they've made one purchase on your store - every time you add more items to a category they've shopped before, or every time you create further reductions, shoot out an email or message encouraging them to come back and buy more.
Use visuals of cozy times at home to set the scene and stir the imagination of customers who have resigned themselves to a smaller Christmas than usual.
4. Increased focus on safety standards
What to expect
Hygiene and safety weren't something customers looked into online unless they were buying groceries. Today, every customer is looking for safety and hygiene measures, even if they're buying something like electronics.
How to prepare your store:
Leave a note on your homepage or on your checkout page talking about your safety and hygiene measures, assuring customers that you have their health and wellbeing at heart as they enjoy the products from your store.
5. Lesser focus, plenty of competition
What to expect
Customers are going to be bombarded with ads, products, and discounts! Everyone is trying to cash in on the e-commerce holiday season, especially this year. You need to make your store stand out and focus BIG on turning your traffic into sales.
How to prepare your store
Besides making a splash with competitive discounts, you can make your website a winter wonderland:
Change your store theme, add a countdown timer, make sure you have live chat enabled for customers to get answers quickly!
Add fun little Christmas themed elements - perhaps a Santa-themed order tracking to show them how soon their purchases will be with them? Engagement is the name of the game...how long can you keep customers on your store and get them to complete check out?
Another BIG area that you need to look into is how fast a customer can get from your homepage to checking out. You want to make this as smooth and quick as possible before your customer can get bored or put off the purchase altogether.
Bonus Tips! Fast-track your customer's shopping spree
Your customers are going to be constantly and easily distracted and bombarded by other stores and tasks. So you need to help them smoothly slide from choosing a product to checking out and score that home run for your Shopify store.
Here are some best practices to fast-track your customer's e-commerce holiday purchases
Create fabulous and informative product pages
Make sure you have plenty of images and videos where necessary and make it easy to switch between different colors and styles of one product. Keep your product descriptions clear, simple, and thorough and make sure details about sizes, product material/ingredients and origins are clear!
Highlight product reviews and testimonials
A fellow customer's word is enough to make or break a buying decision. Prominently display reviews & testimonials on your homepage and on each product's page.
Allowing users to sort through testimonials can also be a good idea - anyone who takes the time to go through them is serious and looking for more information before they check out.
Provide the option for a guest checkout
This is something a lot of the new customers, trying out your store for the first time, will choose. If it means they are more likely to complete their purchase, it's worth it!
Try and create a one-page checkout
One-page checkouts have lesser steps for the customer to go through, so they are ideal for speed and ease of checkout, which means they prevent cart abandonment.
Do multiple test runs
You don't want to overwhelm your customers with too much. Once you're done optimizing your pages and processes, pull together a small group of friends and family and have them complete the process so you can observe where they get held up or stuck.
Conclusion
Ready for the e-commerce holiday sale rush? If you aren't raring to go, you're running quite late - now's the time to go big on marketing and your store experience!
Picture yourself opening the virtual double doors to your Shopify store...you need to have shoppers lined up outside, waiting to rush in, grab the best deals, and check out.
You don't have too long to go!