The pandemic led to a spurt of growth for eCommerce companies globally. However, the competition remains fiercer than ever before for brands – from peers as well as marketplaces.
To adopt a sustainable growth strategy in 2023, businesses must adopt a long term perspective. Here are some ways you can boost growth for your eCommerce brand:
1. Know your customer
There is no substitute to having in-depth knowledge about your customers. Research and capture as much information as you can, about your target market and customer. When you understand your customers well, you create better ads, launch better products, and are able to relate with them more effectively.
Ecommerce personas, for instance, help you ensure that you are speaking to the customer's needs and satisfy all their expectations.  
2. Run sales and live campaigns
Who doesn't like a good sale? Everyone does. Studies suggest that 88% of consumers in US alone, used coupons for making purchases, in the year 2020.
A good offer, sale of discount can attract customers immediately. When competing with a large variety of brands, a good discount can tilt preference in your favour. When offered at the right place, discounts can help you reduce your abandoned cart worries.
3. Analyze data
Running campaigns alone is not enough. Digging in deep into campaign performance is important. You must always track what works and what does not with your audience. Are your ads being viewed? Are your shoppers clicking on the ad? Is it leading to purchase? All these metrics help you tune your subsequent campaigns and optimize them for better results.
4. Provide the right product information
Think about the last time you made a purchase – say for instance, a car. You probably went on the website, did a lot of research, compared brands, and then came to a decision. Customers expect detailed product information before they choose a brand. With the right information, the customer feels confident about their decision.
5. Establish trust
Online fraud is becoming increasingly common. Shoppers are now wary about making purchases online and the authenticity of the website and products. Ecommerce companies (especially younger ones) must go the extra mile to establish trust in the customer's mind. According to Statista, a large number of buyers (about 36%) read between 1-3 reviews before making a purchase.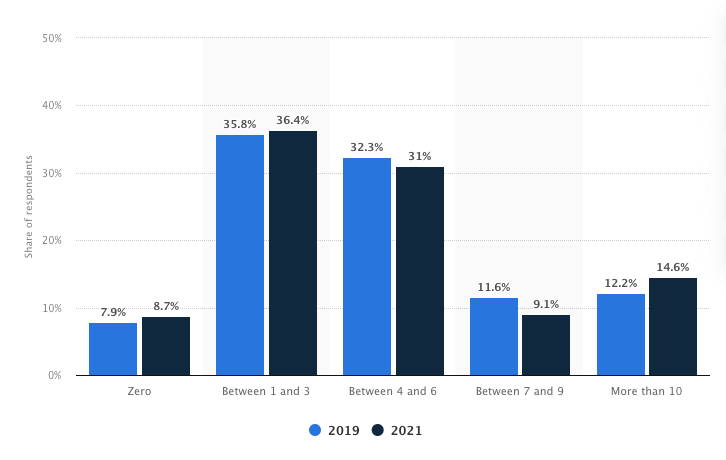 Through trust badges on the home page, product page and checkout pages, online store owners can win trust with their shoppers and convert better. That apart, sharing customers testimonials can also help you establish yourself as a trustworthy brand.
6. Always be testing
You cannot improve what you cannot measure. In the ecommerce world, small changes to your website can bring noticeable differences in sales. Think about the banner image, the product descriptions, images, layouts – all of these are factors that can make a difference in your sales. Constantly A/B testing different iterations can help you arrive at a solution that works best. Companies such as Ideall.ro have seen an increase in their conversion rate by 25%, in just 6 months - thanks to A/B testing.
7. Improve customer experience
Studies suggest that 86% of customers are willing to pay a premium for a good customer experience. Your customers like individual attention. Ensure you are constantly interacting with your customers online – either through email, social media, communities or other channels. Regular interaction improves their overall experience, and maintains  
Interactions with customers also gives you valuable insights on your customers' pain points, how they solve their challenges currently (and how you could help them).
In addition, store owners must also provide all relevant product and offer information to improve experience. On Magneto, Mageplaza extensions can help give your customers a more attractive view of your products, and at the same time provide useful information for upselling and cross selling. This can help you improve conversion rates and the overall customer experience.
Conclusion
Businesses need to constantly reinvent and adapt to the changing environment. While the ecommerce industry is booming, there is also a lot of competition out there. The complexity of ecommerce is set to grow with more players coming in. In such a case, businesses my stick to the basics and stay customer focused to win.