It's becoming tough to keep up with the changing eCommerce trends and their underlying reasons. Unfortunately, small-scale businesses are bearing the brunt of it as the concept of 'standing out from the crowd' and growing your brand seems like a distant dream.
In this environment, a staggering question comes to mind - how exactly do you grow online?
Of course, there are no black and white answers to that, and we all are experimenting with our own available resources. But most businesses struggle with striking the right balance between the art and science of eCommerce.
First things first, where does art come in selling products online?
You've got your store ready, and your inventory is perfectly sorted. A decade ago, this would have been a perfect roadmap for running a successful online business, but in today's age of conscious consumerism, going online becomes just the first step of the many that follow.
And that's where the art of brand storytelling comes into the picture.
We all love stories, and they are imbibed in our lifestyle in more ways than we can imagine. Tying your consumer's shopping experience with your brand's story is where your art of storytelling begins. It's safe to assume your shoppers have explored a hundred different brands before you. Your goal should be to create an emotional connection that stays long after they buy from you.
Creating recall takes more than just a functional website or an attractive marketing tactic. A shopper's journey from the homepage to the product detail page should follow your very own personalized narrative that helps you build your brand equity. According to around 92.6% of online consumers, a store's visual experience translates into their successful purchase decision.
An app like ModeMagic by Mason, for example, which has over 5000+ designs & innovative customizations, helps merchants optimize their product stories by turning  product listing & details pages into a smartly crafted product story page.
But there's a certain charm about objectivity. Science's uncompromising stand against the free variables of art gives us comfort.
And that's what makes eCommerce unique - it combines art and science to form consumer behavior. Here, science is not just in data and numbers but also in human psychology of the whats and whys. For example, a consumer goes to your store, selects a product, adds it to his cart, and drops off when she finds the product to be out of stock.****
And this happens because the store's backend is not in line with its visuals.
Brand storytelling holds no value if you do not support it with facts. Your story still needs to be connected to data that is available at all times. Each passing minute that is not helping in the consumer's purchase journey attributes to loss in sales.
A store needs to have a personalized front end that does the storytelling, a robust backend that keeps the story afloat, and a strong thread that connects the two to keep it functional at all times. ModeMagic by Mason becomes that strong connection that connects your store's backend data with your store's communication, acting as a no-code merch toolkit that helps you strike that delicate balance between the art and science of eCommerce
This connection helps you win in the ever-changing landscape of running an online, 24/7 store.
Running an eCommerce store is all about keeping up with the changes
We asked our amazing partners to share their perspective on the ever-changing landscape of eCommerce, and here's what they have to say: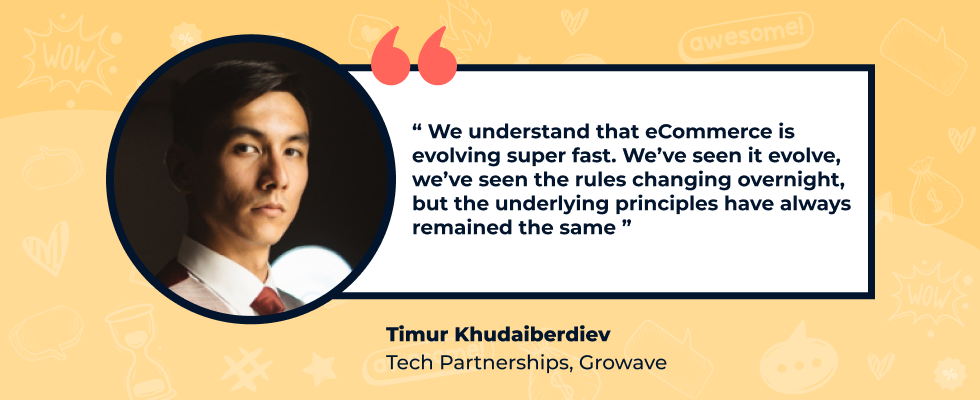 Growave: We understand that eCommerce is evolving super fast. We've seen it evolve, we've seen the rules changing overnight, but the underlying principles have always remained the same. But what is rapidly changing is the demand for a versatile set of functionalities and capabilities in service. And if you think you've wholly understood the rules of eCommerce, they eventually change so you get back to the basics: find the problem and provide the most optimal solution at hand. This is why Growave is focussing more on helping businesses grow online as a community. We perpetually change catering to the need of the businesses and our expertise.
We stay agile, constantly adding features to our most popular apps -- through loyalty programs, wishlists, and photo reviews.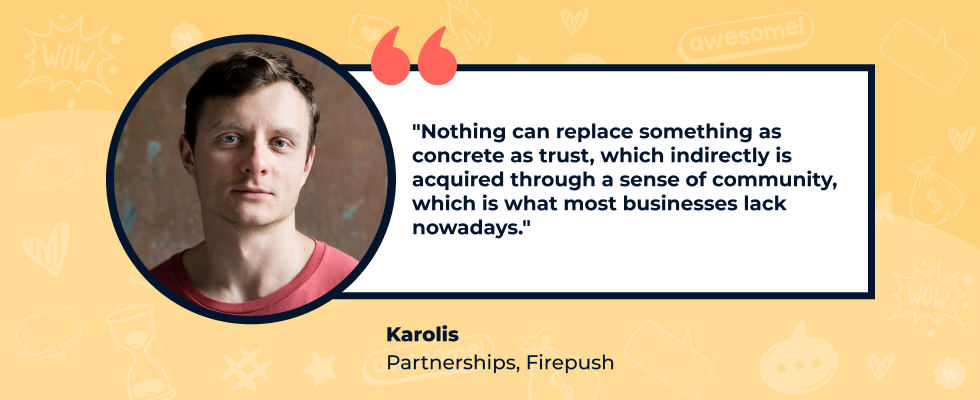 Firepush: Ecommerce changes all the time, but a few things stay consistent. One of them is the need to build meaningful relationships with customers. Nothing can replace something as concrete as trust, which indirectly is acquired through a sense of community, which is what most businesses lack nowadays. But Firepush believes in nurturing relationships and tries to take the message far and wide. We have a large partnership network with other quality Shopify apps, including a popular image optimization tool TinyIMG. So, we're helping our users to make a good choice of optimized and proven tools to manage and grow their stores.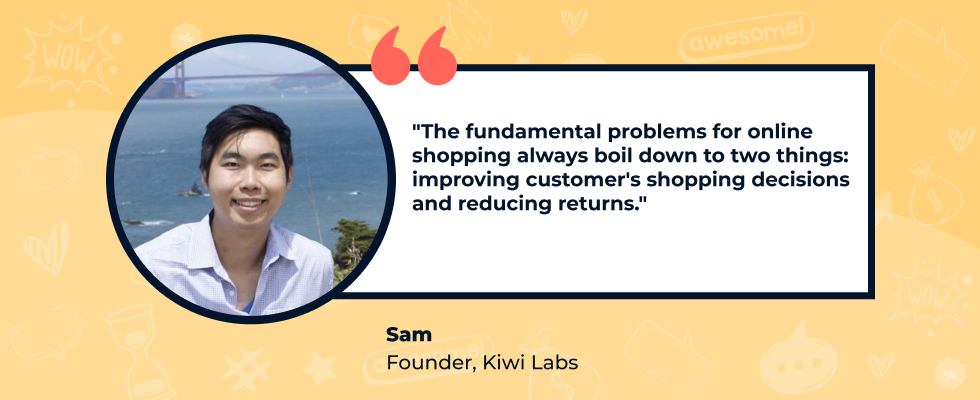 Kiwi Sizing: No matter what evolving trends for eCommerce are, improving customer's shopping decisions and reducing returns are still fundamental problems for online shopping. And Kiwi is specifically designed to help with both of those areas of challenges helping merchants reach improved conversions, cut down on returns, lowering the need for customer support.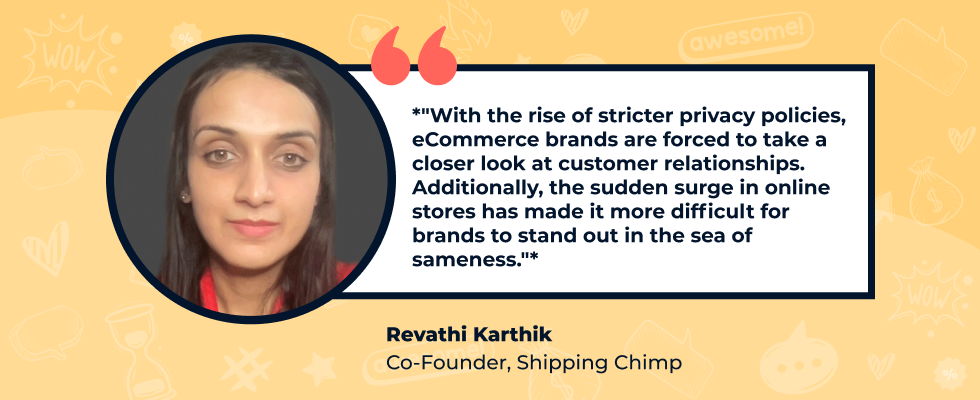 Shipping Chimp: With the rise of stricter privacy policies, eCommerce brands are forced to take a closer look at customer relationships.  Additionally, the sudden surge in online stores has made it more difficult for brands to stand out in the sea of sameness. Customer retention and nurturing existing customers are now taking the center stage. We, at ShippingChimp, empower brands to customize the after-checkout experience that leaves an everlasting impression on shoppers' minds. By helping brands create an Amazon-Esque post-purchase experience, ShippingChimp helps brands 5X their revenue from repeat sales.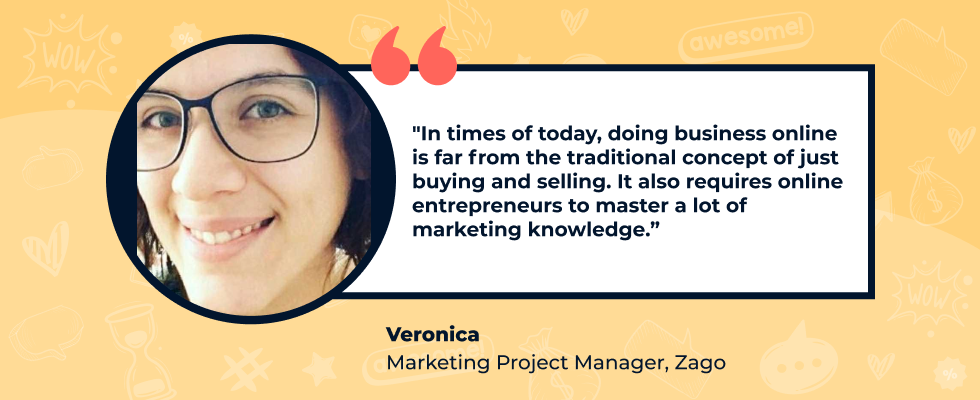 ZAGO : Recent research shows that by the end of 2024, online spending will surpass 476 billion USD. The growth rate of online spending has accelerated through the years and opened a new decade for entrepreneurs doing business via the internet. Amazon, eBay, Paypal, Google further paved the way for the acceleration of eCommerce by launching the first mobile commerce site or the first payment system to transfer money online.
The online marketplace also enables small sellers to transform and make high profits. While Amazon recorded breaking sales for its platform, this had brought high revenue for merchants on the marketplace as 52% of the product on Amazon were sold by third-party sellers.
In times of today, doing business online is far from the traditional concept of just buying and selling. It also requires online entrepreneurs to master a lot of marketing knowledge such as social media, advertising as Google ads or Facebook ads, email marketing, SEO, analytics. Moreover, cross-border commerce also forces entrepreneurs to specialize in website design or even stock management.
In 2020, Shopify had 470 million buyers with GMV reaching 120 billion USD. Shopify has proved itself as one of the leading global commerce companies. Thanks to the Shopify expert program, merchants, as well as experts throughout the world, have connected to bring better value when doing online business. Zago has been Shopify Expert since 2014 and has helped various merchants to improve and grow their businesses. Proudly formed as a full-stack team with team members from different countries, Zago has built a high-performance team with expertise in different fields from developers, project management to digital marketing experts.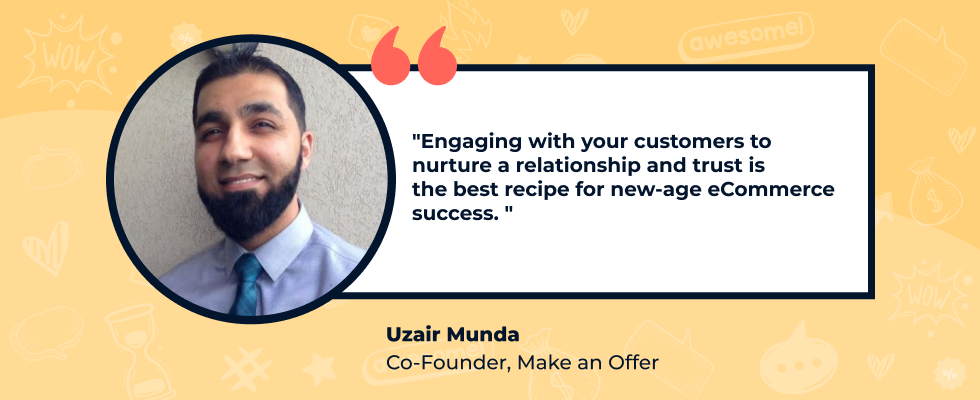 Make an Offer: Commerce has evolved significantly over time but one thing that has been constant is its deep-rooted dependence on relationships and trust. Hence, engaging with your customers to nurture a relationship and trust is the best recipe for new-age eCommerce success. Bringing science and numbers into the picture, we know that pricing is the most essential part of purchase decisions in the consumer journey. We help create the perfect engagement through custom pricing that creates trust and repeat purchase behavior that becomes pertinent for any successful business.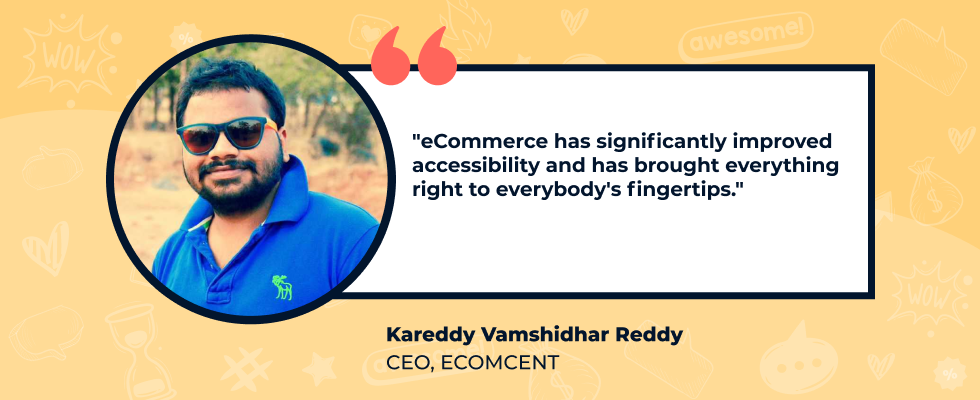 Ecomcent: eCommerce has significantly improved accessibility and has brought everything right to everybody's fingertips. We are providing robust business foundations, delivering stunning, successful, and ready-to-use online stores to skyrocket their businesses and brand.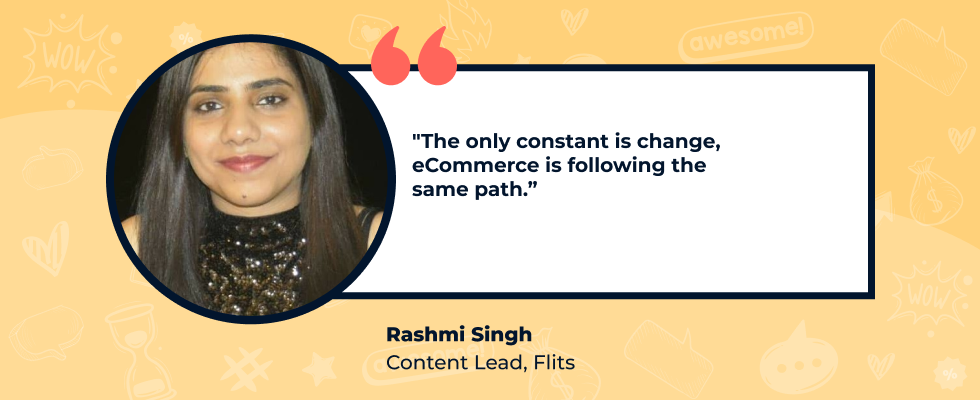 Flits: "The only constant is change" and eCommerce is exactly the same. eCommerce is evolving in a way where products, features, experiences are becoming personalized for the masses. From static images to virtual reality, mass emails to customized promotional emails, simple product pages to personalized recommendations, most eCommerce developments revolve around personalization. It doesn't mean that every change is made to fit individual buyer personas but to improve overall shopping and post-sales experience.
As a Shopify app that affects merchants and customers both, we constantly try to mold our product towards personalization and a better customer experience. Our reward program module, contact-us button, recently viewed section are some of the many features that strive to give a personalized feel to customers. We also update our admin panel regularly to suit the needs of our merchants.
It's all about the speed
The deeper you go into the trends of eCommerce, you realize the more complex it gets with its intricacies. But most of it still depends on your speed of adapting & adopting new technologies. If you balance your artistic and scientific sides, you will never lose focus and will be able to take right decisions for your business.
However, things might still go awry, when you try too hard, or too little, leaving a few loose ends.
Together with our partners, we're here to help you tie loose ends together - and bridge the gap between art & science.