Upscalio, house of brands, is the name behind steering many D2C brands on the road to success. Backed by a significant $62.5 million in funding, Upscalio has acquired various consumer brands and helped them grow and thrive, including popular gaming chairs brand, Green Soul.  
Green Soul is India's leading destination for ergonomic and gaming chairs and is probably the reason your seating hours are so comfy in the office. With a strong customer base of over 250,000+ customers from their website, Green Soul was focused on achieving profitability as a north star metric.
The Challenges
1️⃣ Rapid growth experimentation with cost efficiency
"For us, it was essential to move fast and we were looking for an easier solution, that was cost effective in terms of time, resources, and spends. The main problem we were trying to solve back then was cart abandonment." - Rohit Khatri, Director, Tech Product, Upscalio.
2️⃣ High cart abandonment rates
As a high-AOV brand, Green Soul has a large number of visitors coming to the platform on a daily basis, with a 14-day decision-making journey. Due to the prolonged product life cycle, exit intent is quite high.
3️⃣ CRMs helpful only once shoppers leave the website
The existing CRMs provide support only after users bounce from the website, leaving the issue of cart abandonment untackled.
The Solution
Upscalio was looking for an easier solution that would also prove to be cost-effective while not being too resource-intensive for their marquee brand Green Soul. 🔥 Enter Mason's data-driven Growth Program powered by the Shopping AI 🔥
🤝 Faster Go-Lives. Data-1st Approach.
"With Mason, everything has been stable in terms of performance, cost, and even time. The go-to live time is very low. The resources required to manage the platform are almost nonexistent. No developers, no product managers. Anyone with less understanding of technology can easily manage it."
-Rohit Khatri, Director, Tech & Product @Upscalio
💰 Carts Revived. Revenue Recovered.
Green Soul needed something to revive their high cart abandonment rates. Mason reduced abandonment rates significantly in a single month, and Green Soul was able to retrieve $10,000 in lost carts.
"Mason provides instruments to convert visitors while the user is still on the website, unlike other CRM tools that come into play once the user has left the website. With solutions that highlight the required product information, offers, and additional exit intent offers, great UX, all of this can be done without any development or designer efforts."
-Rohit Khatri, Director, Tech & Product @Upscalio
AI Shopping Engine in Action - $30,000 In New Revenue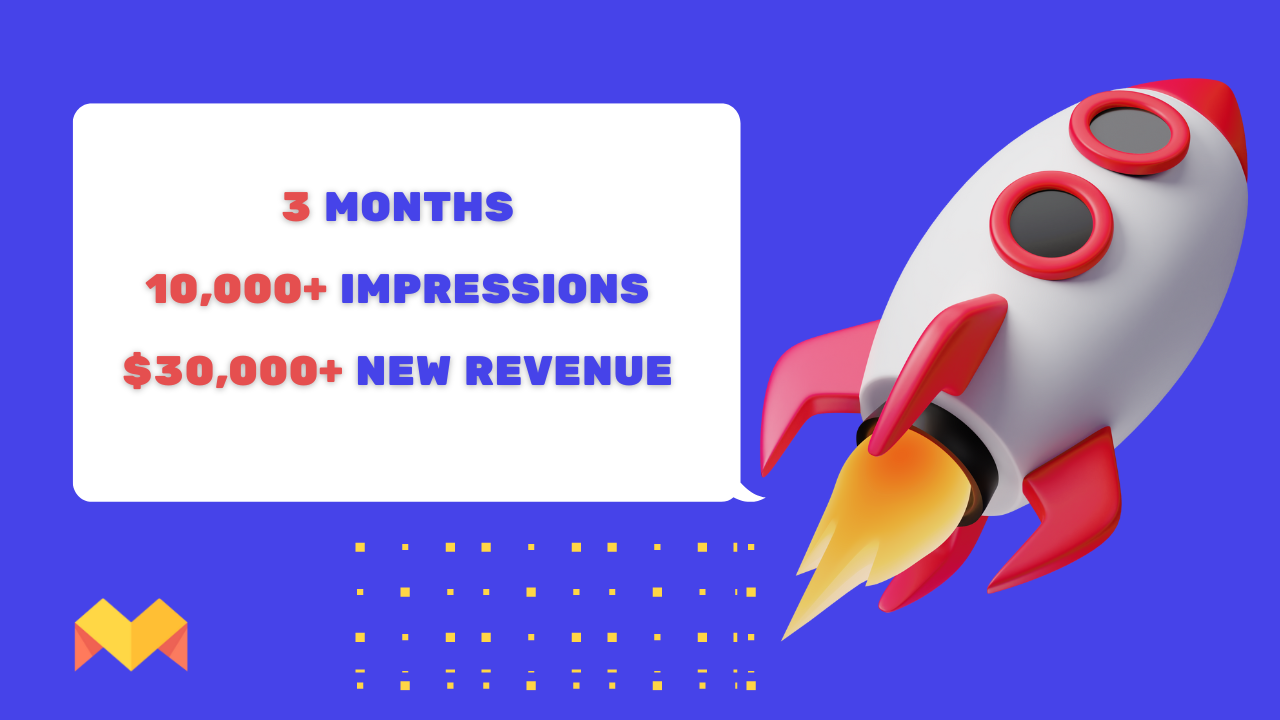 "The best thing I'd say are the playbooks. You can directly plug them in without any back and forth, and they're ready and live on the store as soon as you click 'install'." -Rohit Khatri, Director, Tech & Product @Upscalio
With 50+ revenue playbooks, Green Soul is no longer dependent on external apps, the development team, manual intervention, or tech bandwidth every time they want to launch, customise the website, market new offers, or even promote events.
Word on the Street!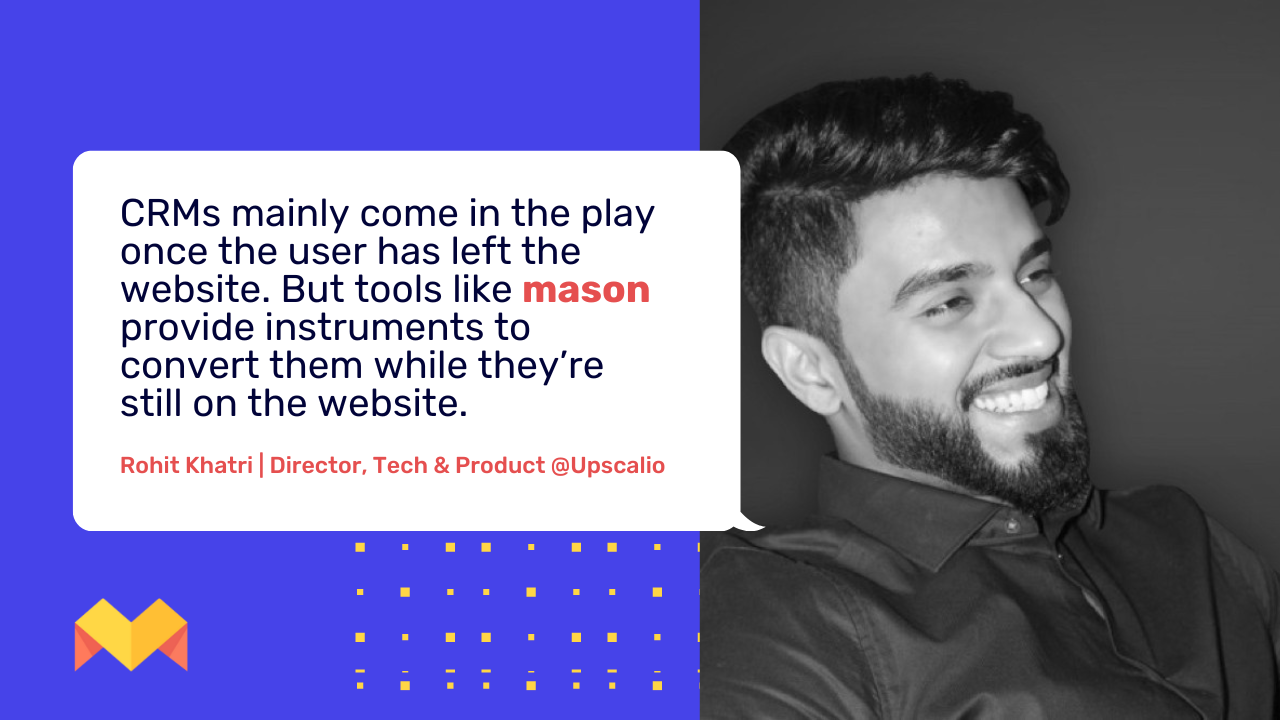 Beyond CRMs. Global Ecommerce Knowledge.
"Mason's team has been super helpful, and they suggested specific features that created a positive impact on specific KPIs."
-Rohit Khatri, Director, Tech & Product @Upscalio