Did you know? Shopify store owners made sales worth over $2.9 Billion during BFCM 2019. This year, according to a Google report, "People will discover and buy online even more" and most of them will shop at local, small businesses. Bottom line: It's past time to prepare your Shopify store for the biggest shopping weekend in the United States!
Now this year may not be exactly the same. Customer priorities and buying behavior has changed SIGNIFICANTLY this year, thanks to the COVID-19 pandemic.
So what should you keep in mind? Armed with customer insights from this crazy year, we tell you all about the Shopify store experience to create for higher Black Friday Cyber Monday sales. Read on.
2020 Black Friday Cyber Monday sales: What to expect from customer behavior
Mobile shopping is going to be higher than ever before
Yes, a lot of us still browse on a mobile and then purchase on desktop, but more people are shopping from their phones today than ever before and it's only growing with every year. With people being careful about stepping out this year, you can be sure that a substantial number of your Black Friday & Cyber Monday sales will come from mobile phones.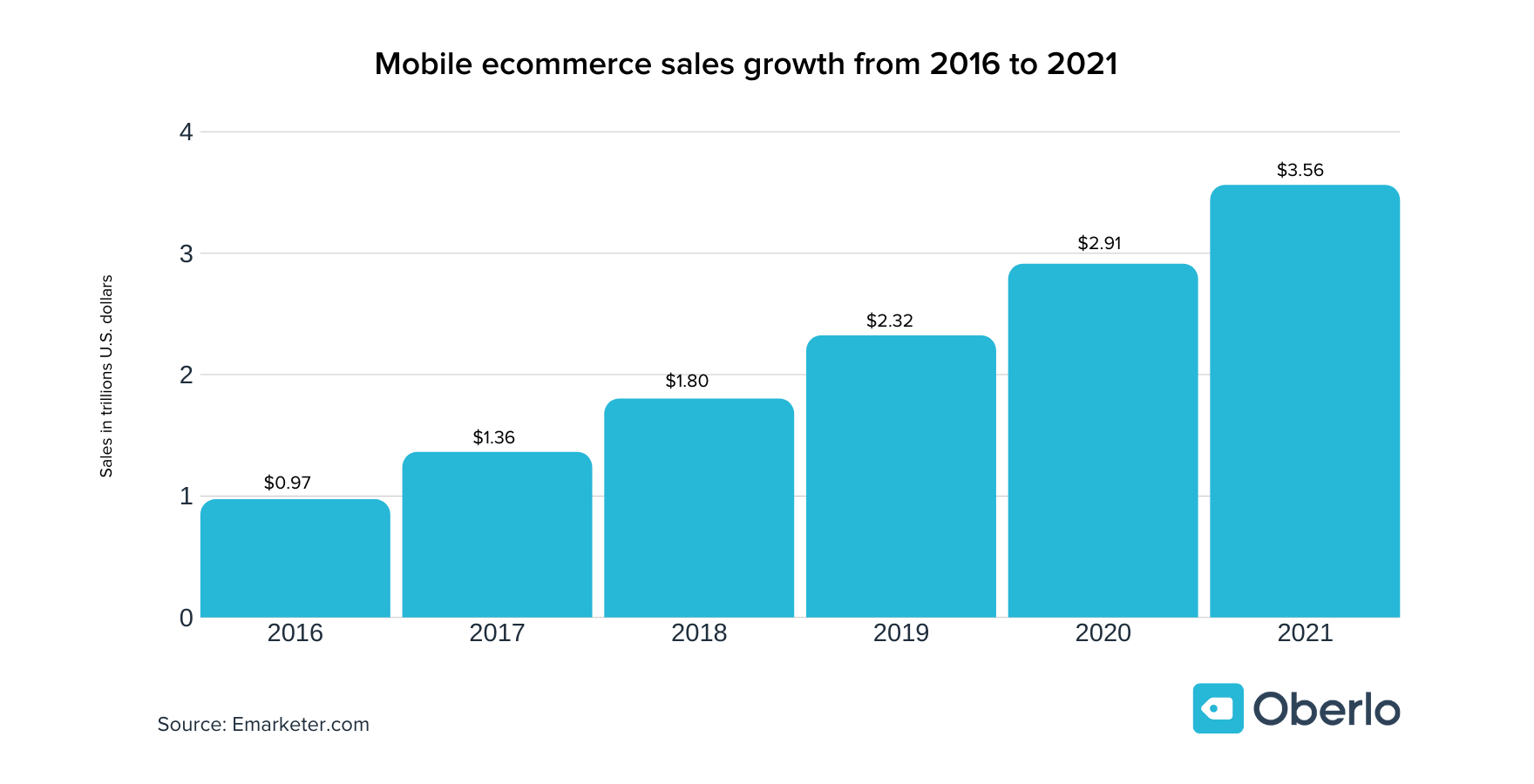 A lot of your customers will be shopping for gifts
Black Friday Cyber Monday sales come right before the festive season, so a lot of customers take this chance to buy gifts. In fact, November is the peak season for Christmas gift-buying so by the time Black Friday rolls around you're going to have a lot of shoppers frantically working on their gifting lists with great deals.
Most of those customers don't know what to buy - they need help
Most customers don't actually know what gifts they want to buy. They browse through stores expecting to be struck by inspiration or - more likely - a great deal!
Steep discounts are obvious purchase drivers, followed by discounts not available at other times during the year
It's no surprise that high discounts are what drive sales during the BFCM weekend, right? What's interesting is that customers make their decision because they are convinced that these discounts are the highest in the year.
Customers expect personalized product recommendations
Customers start browsing for products well in advance, and it's very likely that they have visited your website at least once before they make their purchase. That means they now expect you to remember them and personalize their experience - at the very least with personalized product recommendations based on their previously-viewed products.
(On a side note: You might be wondering, are customers going out of their way to look for personalized recommendations when they visit your website? Probably not. But, like most great user experiences, it's something they will definitely notice if missing.)
Clear product descriptions and images are more important than ever
Since most consumers will be shopping online this year, they are going to be buying products that they haven't seen or felt before - that is to say, they are going to be taking your word for how the product looks and feels.
Care, convenience and quality have emerged as leading reasons why customers choose a brand in this new normal
Influenced by the pandemic, customers are being more particular about choosing brands that care about them and offer convenience and quality. The idea being that showing care, offering convenience and being particular about quality lead to a positive experience and instill trust for the customer.
And that brings us to...
The comprehensive list to getting your Shopify store ready for Black Friday Cyber Monday Sales
1. Optimize your store for your customers' journey
Analyze data about how customers have been navigating your Shopify store - for example, what are the product categories they get immediately drawn to, where do they click first on the homepage and at which point do they most commonly drop off from the store? Use this knowledge to better optimize your store for the coming sale weekend - highlight popular product categories, highlight great value deals and make it easier to check out.
2. Use product labels to guide customers and encourage purchases
As we mentioned earlier, a lot of customers are looking to buy gifts but most of them don't know exactly what they want; they need guidance. In this case, you can use product labels in quite a few ways:
(i) to grab customers' attention towards newly discounted or highly discounted products (think stickers such as "BFCM Special!" or "Rock Bottom Price")
(ii) to create the impression of scarcity & Fear Of Missing Out (FOMO) with labels such as "Only one left in stock!" that urge customers to buy quickly
(iii) to showcase the popularity of certain products to drive up their sales with labels such as "Bestselling", "Trending" or "Hot"

(iv) to provide information about products such as "100% organic", "vegan", etc.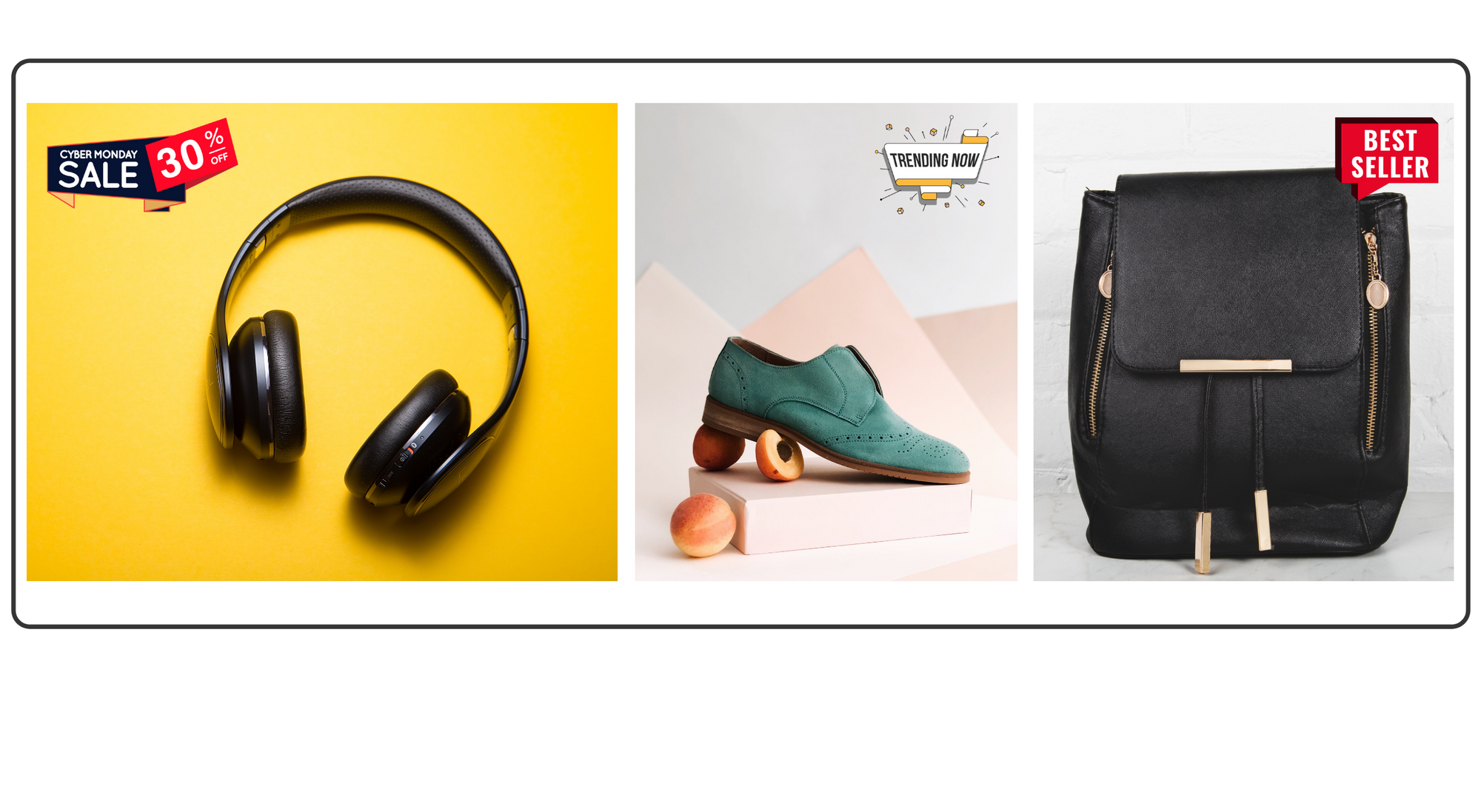 3. Optimize your store for mobile
A lot of your sales are going to be coming in from mobile, so make sure your store is optimized for the ultimate on-the-go experience. Browsing products, viewing product information and checking out should be easy, clear and quick.
4. Go heavy on the visuals
Not many people have the patience to read and explore your store - whatever their attention gets drawn to in the first 3 seconds determines the rest of their shopping spree. That's why your images can directly impact your sales during the BFCM weekend.
Use big, beautiful images, especially on the homepage, and keep the website as visual as possible!
5. Ensure your store pages and product listings are in order
Make sure there are no broken links and no missing pages. Your product descriptions should be clear and very descriptive - this year, shoppers aren't going to be able to see and feel products in person and will be relying on your information, so images from all angles and product videos help as well.
6. Make sure your filters and sorting mechanisms are in order
Standardize and update your product filters to generally make it easier for customers to find what they're looking for. Things to avoid:
(i) Repetitive filters
(ii) Filters with typos or misspellings
(iii) Slow-loading pages with interactive filtering
Also, if you don't have it already, a simple sorting mechanism helps customers quickly find the newest items, the least expensive items or the most expensive items.
7. Implement personalized product recommendations
If a customer has visited your store before, customize your homepage with products that they had previously viewed - personalized recommendations is something that customers now always expect from online sites. On the BFCM weekend, it will help you increase sales by putting products that customers are interested in right in front of them.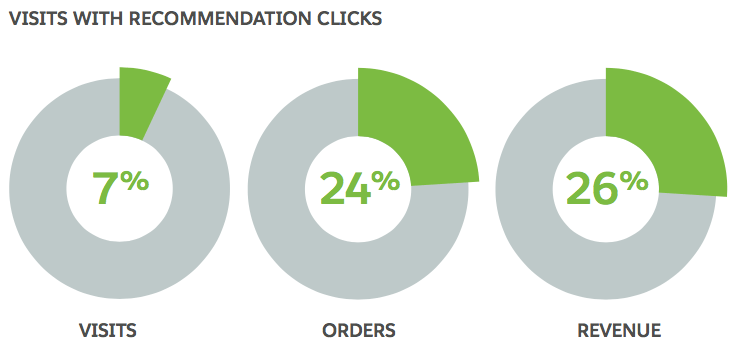 8. Be extremely reachable and responsive
Immediately respond to reviews, questions and comments on your store and keep a keen eye on inquiries coming in from live chat or email. Make sure all your communication channels are covered so you can quickly help anyone looking to make a purchase. By being this reachable, you will also come across as reliable, trustworthy and caring to customers.
9. Check your server performance
The last thing you need is for your website to crash during increased traffic on the BFCM weekend. Monitor and load test your website's capacity for visitors in the weeks leading up to Black Friday and increase server capacity if required.
10. Highlight your dedication to safety during COVID-19
This is the need of the year: Make it a point to highlight the measures you're taking to ensure that products are handled, shipped and delivered in a safe manner. The reason why customers aren't shopping in stores is to ensure their safety, so it's important that you communicate your dedication to it.
And that's how you create a great Shopify store experience to maximize your BFCM sales!
Final tip: After the Black Friday Cyber Monday sales weekend, don't forget to analyze the impact of the changes you make so you can apply the learnings for the festive season and make the most of last-minute Christmas shopping.