If you're a brand owner, store conversions are your top priority.
But, conversions are never easy. You need to run the most engaging campaigns, manage events and sales, build customer trust, help your shoppers... and well, be always-ON.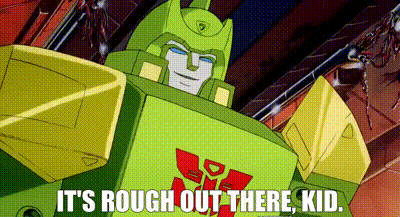 Competition isn't backing down either. D2C is booming, big retail is amping up in your category. And it's harder than ever to acquire, engage and retain your customers.
💡 Most online stores convert only 2 out of 100 visitors. The average conversion rate hovers at a low 1%.

The only way to convert better is building a fresh, relevant, engaging store.
Sounds like a dream? With the brand new ModeMagic 3.0, it's real!
What's New With ModeMagic?
To convert more new visitors to orders and build customer loyalty you've got to:
Have product listings that show the right value.
Run engaging campaigns.
Keep your store up-to-date with the latest, highlight trust.
.. the list goes on.
You also want to know if your decisions are getting the right results—without that, you're flying blind.
With ModeMagic 3.0, you can:
Automate campaigns, from discounts to new launch to the next Mother's Day sale.
Engage your visitors with banners, announcement bars, badges, and more.
Track how your store performed (campaigns et al).. make tweaks as you go.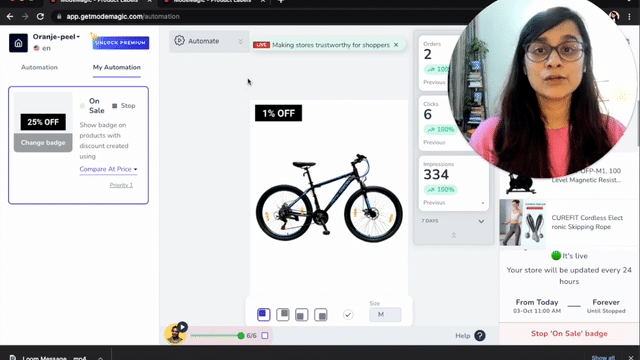 Catch a glimpse of our latest launch.
Automate Sales, discounts and promotions
With this new upgrade, you can schedule campaigns and offers in advance. You can also highlight promotions and price drops across home, collections and product pages in a snap.
Live prices and discounts.
Clearance, flash, limited-sales.
Category or tag based promos.
Never let a shopper down: an always-fresh store
With ModeMagic you can keep your store automatically in sync with catalog, inventory and stock updates. Every time a product is running low on stock, selling out like hot cakes, back in stock, or more, your customers get to know about it instantly.
Live stock countdowns.
Store refresh based on inventory.
Across product lifecycle - launch, sell, stockout.
Track your campaign—and store—performance
ModeMagic gives you detailed insights into sales and campaign performances. You can now tracks CTRs and orders actively. Learn how your shoppers interact with your store so that you can take data-backed decisions - not just instinct.
Control your store experience - end-to-end
From home to PDP to checkout, now you can manage and control the experience across the entire storefront →
Trust packs to minimise drop-offs and increase conversions.
Announcement banners, even site-wide, to inform shoppers about offers and promos.
Product banners to highlight ingredients, USPs, features, material used etc.
Product badges to get shoppers' attention and help them decide quickly.
Product feature cards & guides to engage your shoppers with better PDPs.
.... more coming soon!