The year 2020 has been challenging for communities all over the world. Right from the global pandemic that surrounds us to black lives movement and now the Beirut blast, the world has seen enough and more.
Berlin to Bombay, Paris to Peru, we're all suffering, pushing forward - and hoping. Once every while, the realization that we're in this together can be instrumental in bringing people closer together.
Despite being separated from one another, we're all children of the same skies. The Kubric team is proud to present "Beneath the Skies", a short tribute to everything that we still share.
"Alone we can do so little; together we can do so much" - Helen Keller
The Story Behind
This video stems from a story about people working remotely, and bringing them together through hope.
It all started with a ping on slack, on one of those stunning evening sunsets that paint the sky almost everyday. It was the second week of shelter at home, and people were adjusting to a completely remote way of working. Everyone was missing the feeling of being together.
Kaus, our co-founder & resident skyholic, was especially missing hanging out with a cup of coffee in one of the many office balconies, watching the sunset, and catching up with colleagues. She couldn't help but post a picture of her sunset view on slack.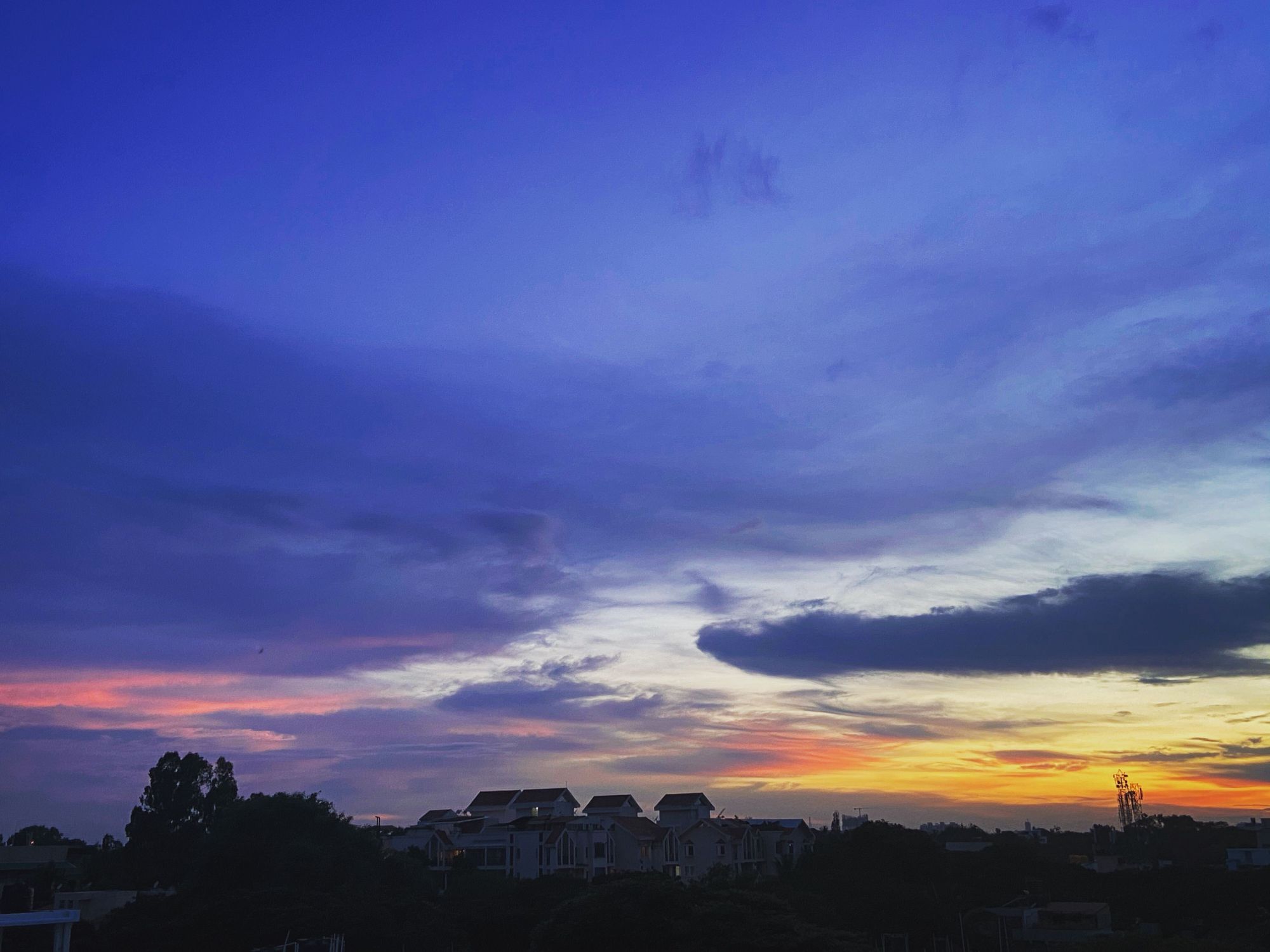 And that broke a dam, everyone started posting their sunset views! This was a beautiful reminder of the fact that we live and breathe under the same sky. We watch the same horizons even if we're far apart. Celebrating tiny moments of connection like these help a lot in getting through tough times.
Beneath the skies is ultimately a tribute to mental health. The protagonist gets through the work-week and the weekend with an overwhelming feeling of loneliness looming over her. When she watches out her window, she finally feels comforted with the realization that countless others are experiencing the same emotions.
People all over the world are experiencing isolation, so much so that the searches for "loneliness" saw an all-time high in April 2020 as per google trends report. This is the time for communities to look out for each other through the common thread of hope and solidarity. It is time for us to remember that we're all human, and it is okay to not be okay.
So, don't forget to look out your window and share some hope with your fellow neighbor today!