eCommerce is literally at an all-time high.
Shoppers who once strolled for hours in shopping malls are now scrolling through online stores to buy everything—from groceries to fashion to even NFTs!
Global eCommerce saw yet another record-breaking year in 2021 and is expected to top 5.4 trillion US dollars in 2022. By 2024, the figure is expected to grow further and reach 21.8% of total retail sales worldwide according to Statista.
In short, decades of growth has happened in just a few weeks.
💡 With everyone online, the competition got real and global 📈
The situation is fiercer than ever as everyone - from big giants like Amazon to small & mid-sized eCommerce players- is expanding their digital initiatives to reach the same pool of online shoppers.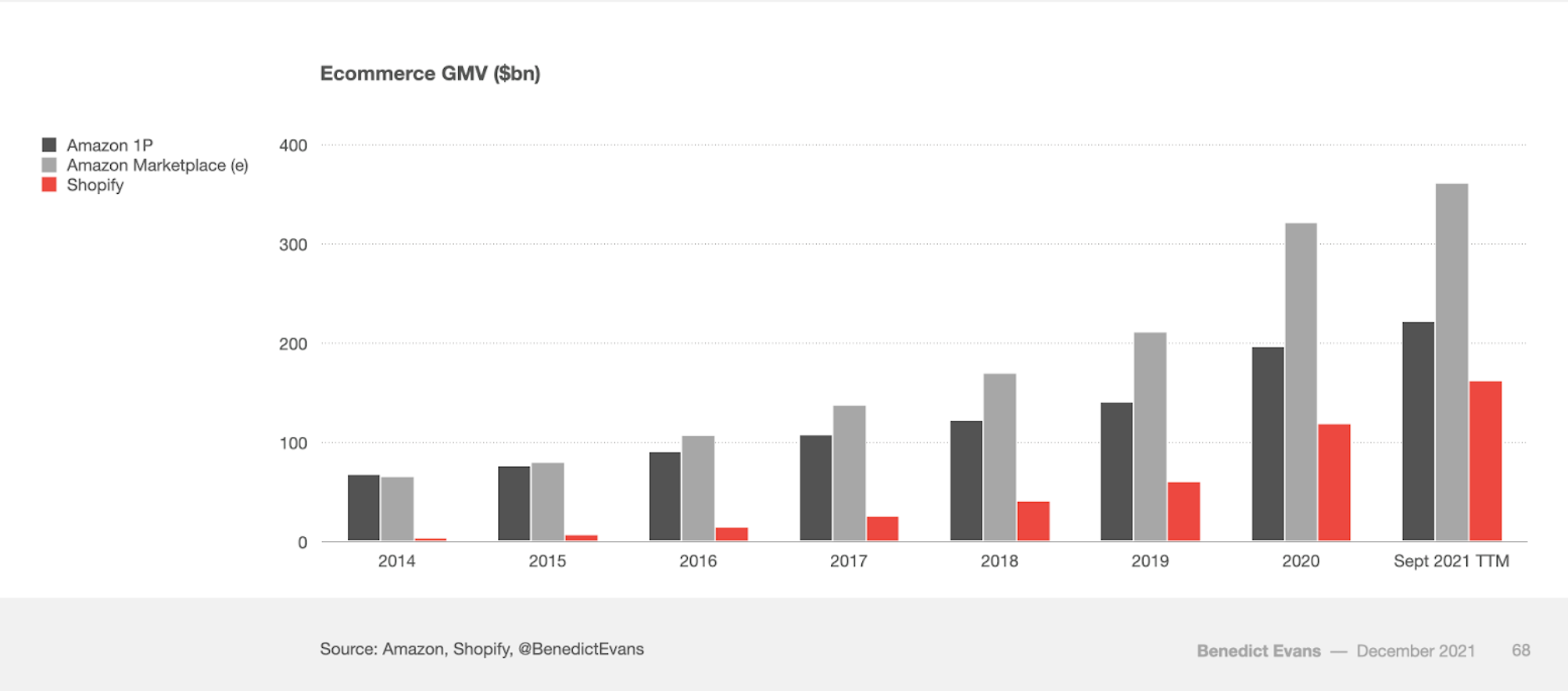 Moreover, competition is coming in from abroad, too. From luxuries to everyday basics, consumers are increasingly making international purchases as brands eliminate checkout/payment friction.
Cross-border online sales worldwide have increased by a whopping 21% from Jan. 1 to June 14 this year compared with the same period a year ago. And according to a Global Voices survey, there has been a particular affinity towards American & British brands, and a preference for Chinese marketplaces for certain product types- among these international shoppers.
This leads us all to these 2 questions:
With so many retail businesses coming online and getting the spotlight... how do you stand out in the crowd?
And what's the right infrastructure that you need to deliver a world-class customer experience in 2022?
To answer these questions, we have to first know the top strategies that worked for DTC & eCommerce in 2021 and that aren't going anywhere.
👋 2021: A Quick Recap
2021 has been a wild year for eCommerce.
Some parts of the world were still partially under lockdown, while others opened up the floodgates. This led to an interesting set of accelerated trends.
There was incredible growth in omnichannel selling, along with a substantial rise in subscription commerce, personalized in-store experiences, and mobile-first web stores. Voice commerce was yet another noticeable trend that went from "hey, how does this work?" to "Alexa, add toilet rolls to my shopping list" - and it'll surely see some incredible traction in the coming years too.
On the flip side - with the industry still amid an ongoing supply chain blockage & struggling last-mile logistics - small DTC brands to big-box retailers heading into the holiday season- all had to reevaluate and streamline their supply chain. Supply-chain resilience became a major focus for most brands.
From omnichannel to supply chain, it was all about evolving rapidly to the dynamic situations 2020-21 threw at us and ensuring that we stay relevant and continue business-as-usual.
But what's the next door for eCommerce? Let's check out!
What's in store for eCommerce in 2022
Let's start with some hot brews that grabbed our eyes recently:
Knix, an intimate apparel brand from Canada, hosted a virtual warehouse sale along with their launch of virtual fitting rooms!

Maybelline achieved tremendous success using live commerce to drive $210,000 in sales in two hours, while baby formula startup Illume converted $176,000 in orders during a 1-hour live event

NASCAR took a custom-built metaverse space and established a brand presence thereby creating a branded virtual car within the Roblox game Jailbreak.
2022 will be all about creating innovative shopping experiences that make shopping easy, frictionless, and super exciting.
As Tara Nolan, Chief Global Growth Officer of BeenThereDoneThat, says -
"Brands are making active shopping more of a discovery -- if you watch a beauty tutorial and like what you see, you can click to buy. No price checking or Googling around. If a beauty influencer you follow serves you something that looks useful, odds are you will check it out (and check out). It's QVC for Gen Z, where you are entertained while you shop."

So how do we make shopping innovative and exciting, yet easy?
Let's have a look at some of the top six predictions for the new year-
1. From Social Commerce to "Social" Shopping 🛍
From syncing your Shopify product catalog with Snapchat's shoppable ads to running 24/7 stores on Instagram (or Facebook), social commerce has become more than just a buzzword.
As brands look beyond the holiday season into 2022, it's the right time to rethink social platforms as an integrated channel for sales — that is, showcase + checkout, rather than just social media display. And, Instagram and Tiktok are leading this trend head-on through their shoppable product guides and innovative social media posts.
For instance, Instagram just launched Shoppable Product Guides & How-tos. It's content-connected with a fast checkout experience and will change how we shop online. Popular fashion brands like Alohas are nailing it when it comes to exploiting social commerce and creating great product guides that are straight to the point. And, their audience knows what they're getting when they click!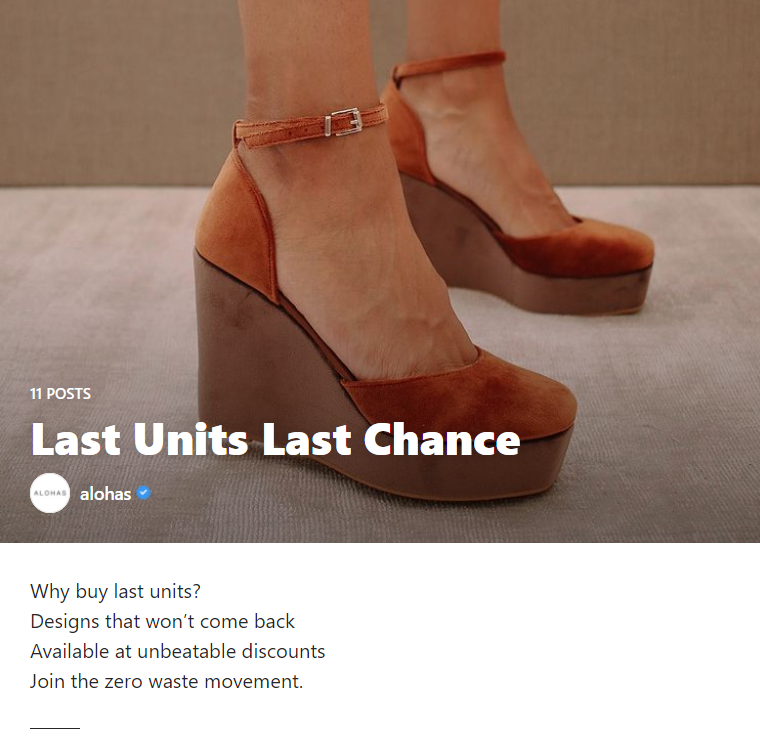 And of course, how can we forget #TikTokMadeMeBuyIt! With their pilot program in collaboration with Shopify, brands could add a shopping tab to their TikTok profiles and also add product links within TikTok posts. The phenomenon is all set to present a whole new range of marketing opportunities for brands and eCommerce teams.
🖖 What you should do

Simple. Add product guides with animated walkthroughs and a voiceover. Make it shareable across platforms like Instagram or Tik Tok or even embed it in your web store to help shoppers understand your product.
2. Live Streaming: From Transactions To Interactions 🤳
Livestream commerce is experiencing a massive adoption and will continue to grow in terms of usage and innovation as we head into 2022. The fuel behind this growth will be content that creates compelling experiences.
Apparel and beauty brands are leading the way as early adopters of the technology. For example, Douglas streams several shows a week in different formats - from talks with influencers to workshops with experts. And, it reports a whopping 40% conversion rate in its online shop. That's a huge margin!
🗣 Step back and remember that the average conversion rate of a regular online store at 1.3% - you know why we're shaken.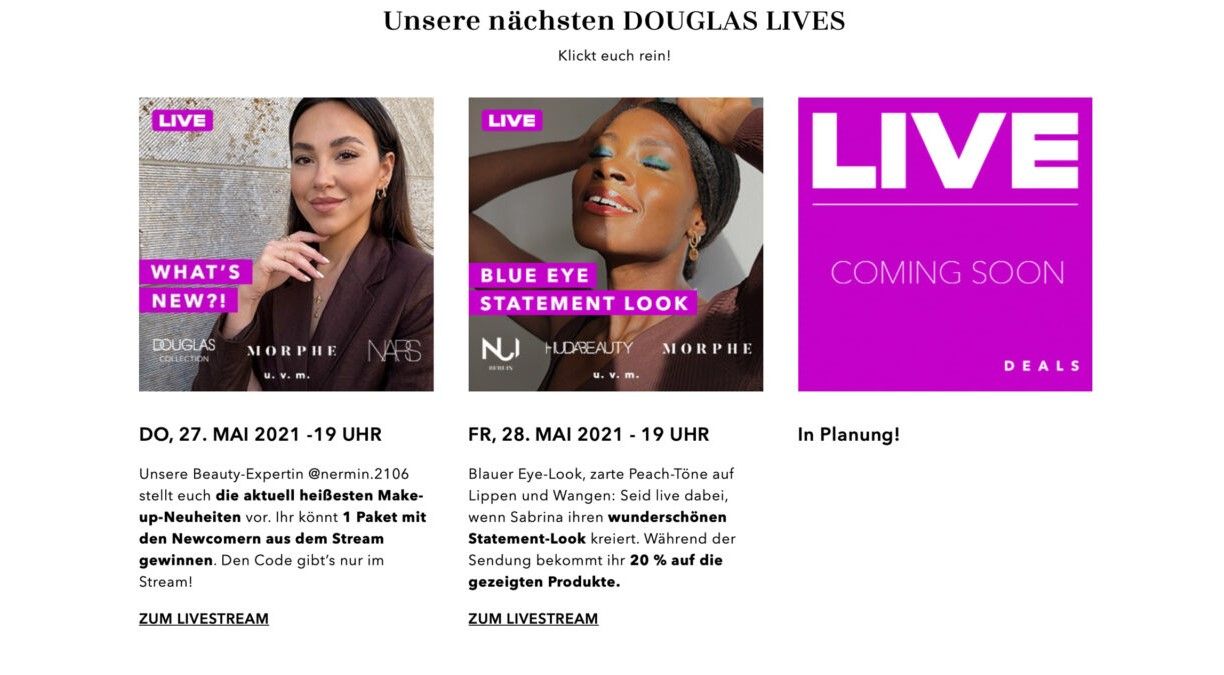 Of course, there is a bunch of products and tools that can help you as video shopping becomes a status quo. Till then, how can you leverage this to oomph up your 2022 strategy?
🖖 What you should do

First, find out who your target audience is and what are platforms they are active in.

Second, choose a livestream app because there are tons of them in the market like Twitch, TaoBao, NTWRK, Giosg, and more.

Third, research and plan the format of the live streaming content, based on your followers' preferences.

On top of it, work with targeted influencers who can bring in their community to live-shopping events and grow your customer base.
3. Automation: A 2022 Makeover for Your Tech-Stack 👨‍💻
During heavy-duty seasons like BFCM or Diwali sales, many teams take help from external consultants and freelancers for the design and development of their storefronts. But, this leads to severe bottlenecks in scaling up.
Now, it's time to automate.
There are numerous eCommerce software startups that help brands manage end-to-end operations, from product launches to running sales & offers to manage customer reviews.
The cherry on top? A couple of them even automate the end-to-end workflow.
Having the ability to automate your repetitive storefront tasks will save your most valuable asset - time. It ensures you go live with your sales, offers, banners, and more on time, consistently.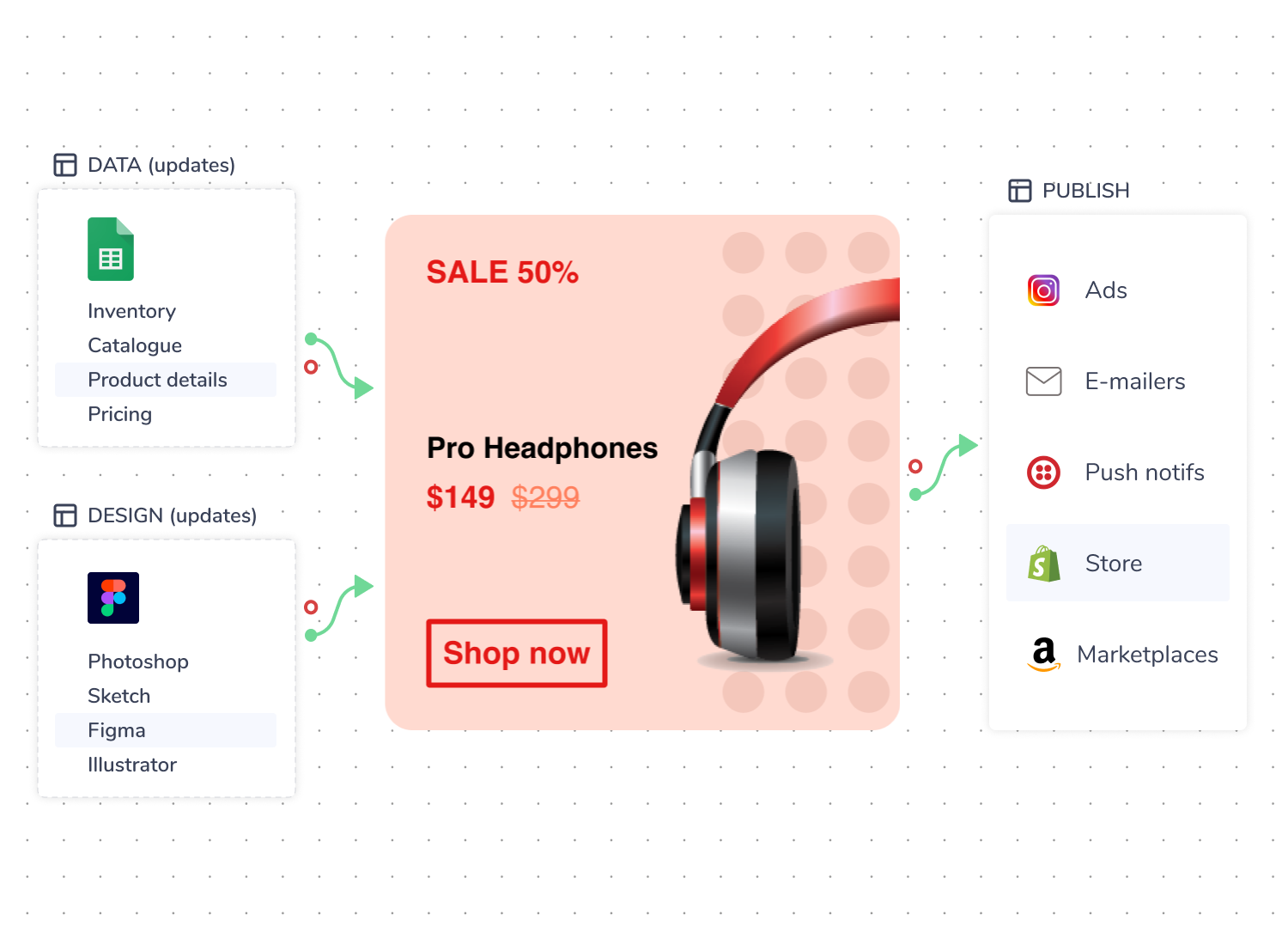 We see that for DTC brands, adoption of such tech is still early days. But the continued spread of omnichannel and social-led selling will require them to adopt systems that can help them scale and operate as efficiently as the well-oiled machines of Amazon.
In fact, the digital automation market is projected to reach USD 11770 Mn by 2026, which is growing at a CAGR of 8.5% from 2021 to 2026. There is a significant advantage to adopting eCommerce storefront & automation platforms, and the earlier you start, the better.

🖖 What you should do

Check out storefront automation platforms like Mason where you can build an automated content pipeline by simply connecting your design to data (sheets containing price & product details) - and deliver a connected experience across customer channels like website, PWA, emailers, social media, or even connected devices.

Alloy, which is a similar automation platform for eCommerce- lets you connect your data across SMS, email, ads, and even analytics apps to create virtually any automation.

In 2022, leverage this kind of technology to give yourself a head start.
4. More Brands will Go Headless — or Hybrid 🚀
As we all saw in 2021, today's digitally native brands are omnichannel. Any product, sale, launch, offer related content that you create - be it your eCommerce website, PWA, native apps, or connected devices - needs to be tailored to the right channel and for the right customers. Going headless allows you the freedom to deliver consistently delightful shopping content to your shoppers 24/7.
For example, Burrow - an innovative modular furniture maker - is at the forefront of delivering a compelling shopper experience with headless commerce. With BigCommerce's custom CMS on the frontend, they aren't too constrained by templates and can create the kind of experiences they want for their customers- anywhere, anytime.
Result? Burrow saw a 30% increase in conversion rate in only 2 months and a 50% increase in site speed and performance.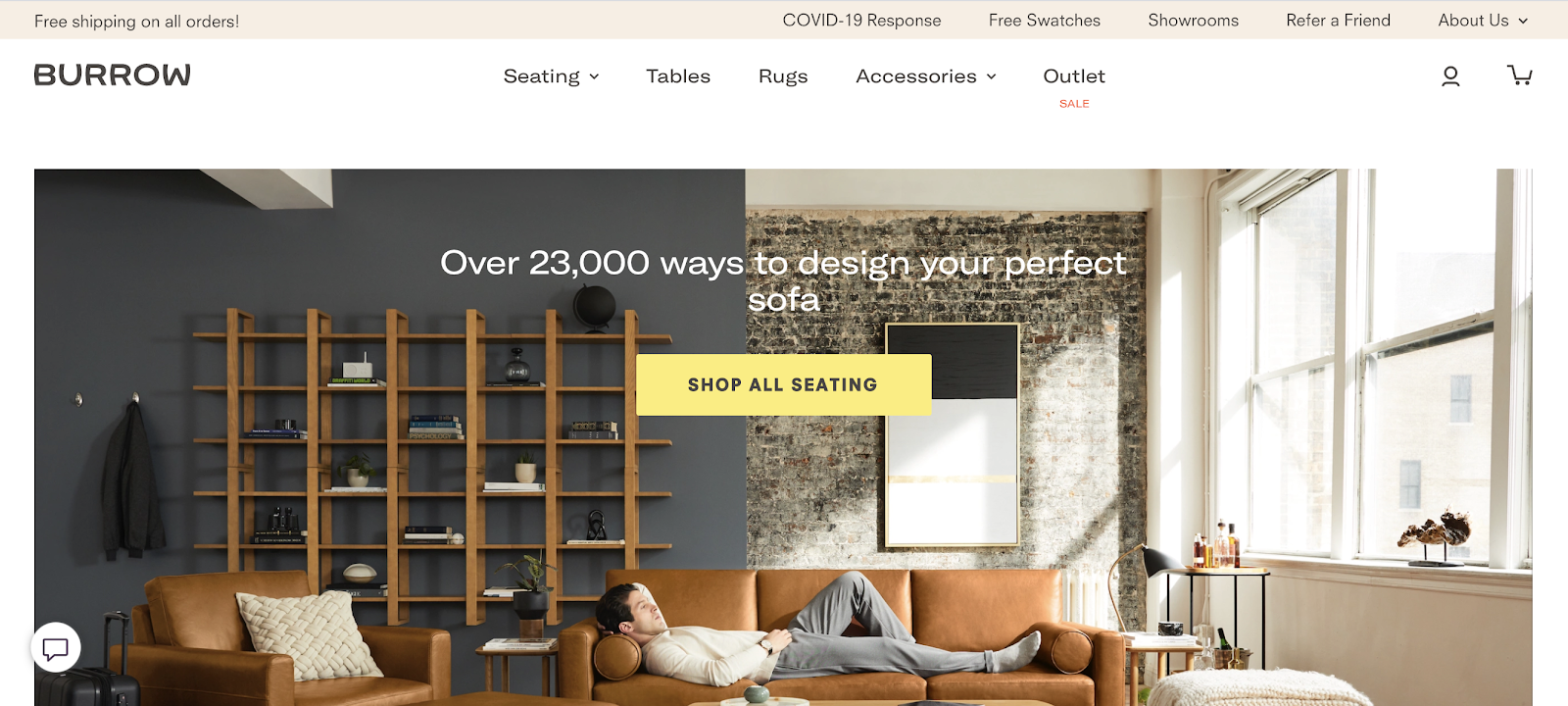 As we head into 2022, the question arises - what sort of eCommerce brands would get the most out of headless?
They are the brands that have a relationship with technology and want to deliver stellar shopper experiences to stand out in the crowd. In other words, brands looking to drive increased engagement on their sites through content experiences will be best serviced by these headless platforms in the coming days.
🖖 What you should do

Dynamic storefront content is key. But, before going through the available options, you need to look inward and decide what you are looking for with the headless integration.

-For scaling of visual content with omnichannel distribution, Contentful would be an option for you.

-But, if you are a fashion/food/electronics brand whose content is dynamic, and need real-time updates of visual content with automated workflows, you need headless CMSs like Mason to power up your storefront operations.
5. AR-VR: A Game-Changer 💯 ?
Yes, we have been hearing about AR-VR for a while. And 2022 might not be THE year for it - yet.
But did you know 71% of online shoppers are willing to shop more often if you offer AR-VR solutions?
AR-VR can be a real game-changer for eCommerce verticals that require shoppers to try out the physical products first. Categories home goods (furniture, home decor, etc.) will benefit massively from this technology in the coming year.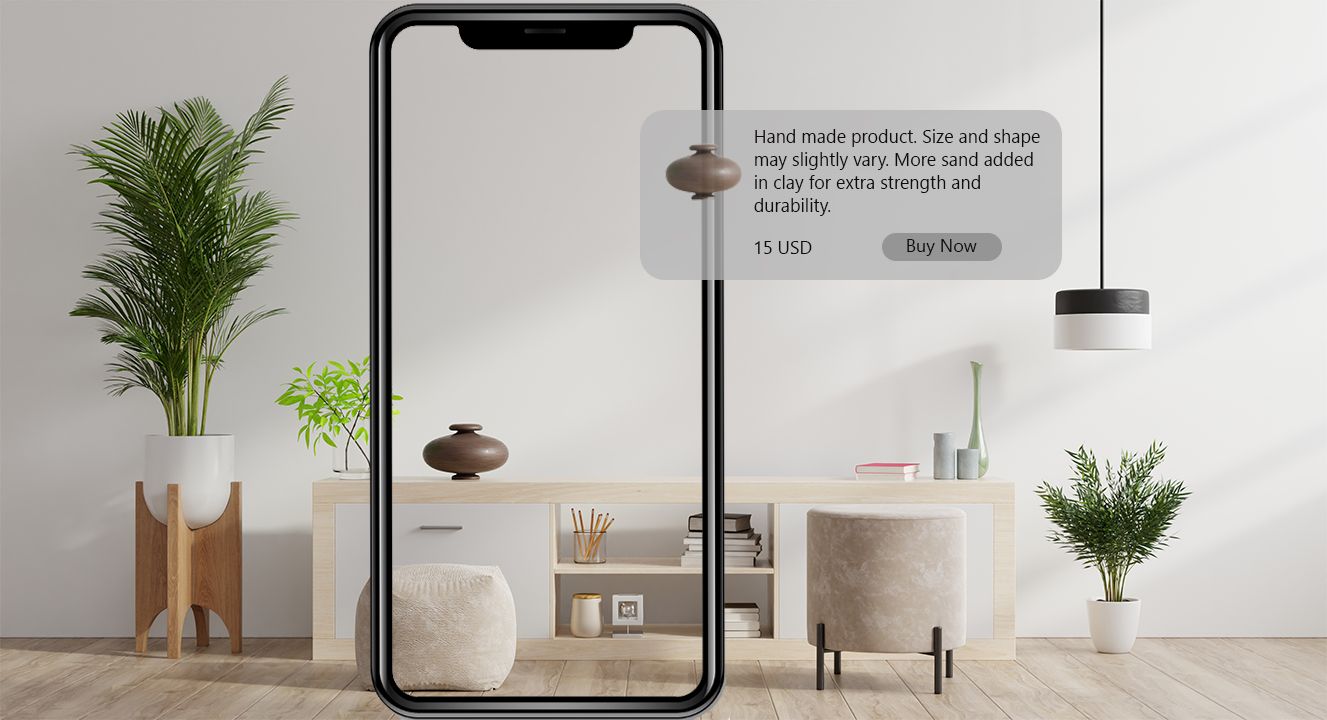 PS 👉 The worldwide AR and VR market size is forecasted to grow up to $209 billion by 2022, according to Statista. As Erik Murphy-Chutorian, CEO & Founder of 8th Wall says-
"WebAR is enhancing the shopping experience by giving shoppers a new perspective on products, allowing them to get up close to the product which boosts their confidence in their buying decision,"
🖖 What you should do

Based on your target shopper needs, you can try out some of the following tactics like AR Previews, Virtual fitting rooms for apparel/accessories, Interactive user-manuals, AR filters, etc. to name a few. And, we would recommend you to check out these apps for implementing such tactics: Amikasa and Beem
6. Metaverse In-Coming 🚨
The much-awaited metaverse has finally arrived.
Internet is now brought to life, or so to say, rendered in 3D. But it's also the buzzword that got all of us thinking - is there any place for eCommerce in the metaverse, and if so, what's it like?
At Facebook Connect, Mark Zuckerberg said -
"It [the metaverse] just touches a lot of the biggest themes that we're working on. Think about things like community and creators as one, or digital commerce as a second, or building out the next set of computing platforms, like virtual and augmented reality, to give people that sense of presence."
Although the metaverse is in a very nascent stage for commerce, brands have already started exploring and creating a presence in the space. For instance, NASCAR is getting in on the race to develop a brand identity in metaverse by creating a branded virtual car that hit the virtual streets within the Roblox game Jailbreak.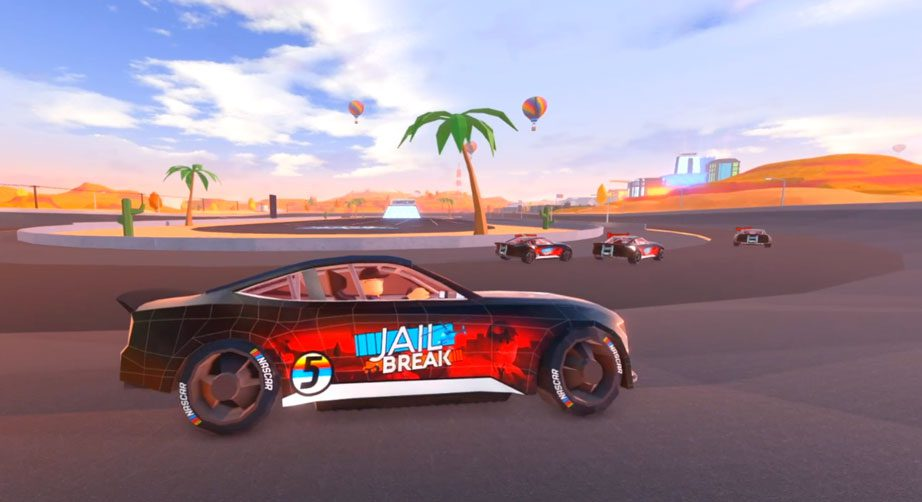 In the coming year and beyond, combining physical and digital products will hold the most promise in the metaverse. Brands will offer hyper-personalized offers and individuals will be able to choose how they want to experience the virtual world, which stores they want to shop in, which games they want to attend, how to trade NFTs, and more. We will shift from simply "telling stories" to actually "living inside them".
🖖 What you should do

For now, the best way would be to follow trends as they unfold and keep your business agile enough to experiment with them quickly. But, making your eCommerce website headless-first would definitely give you the edge to experiment quickly.
🎯 Get ready for everything that 2022 brings for you and your customers
The eCommerce landscape is changing every day and shopper expectations are never-ending. Customer-centric brands will win, others will simply perish.
One way that brands can survive the ever-growing competition is to invest in the right technology and at the same time, ensure the brand is humanized.
2022 - and beyond - will no longer be about just offering a set of products to the customers. It's going to be about creating experiences that make shoppers make better decisions. It's going to be about store managers investing in the right technologies to deliver and automate those experiences in an integrated social eCommerce world.
And Tobi Lutke is absolutely on-point when he speaks about efficiencies -
"I'm always trying to think of ways to make something more efficient," he said. "If I have to do something once, that's fine. If I have to do it twice, I'm kind of annoyed. And if I have to do it three times, I'm going to try to automate it."
Here's to the best 2022 🥂
Good luck and a happy new year!