Cart abandonment can be a frustrating issue for store owners - especially when a significant chunk of your visitors abandon their carts at the last minute.
According to Baymard Institute, the average cart abandonment rate stands at 69.82% - well above half of your visitors with an intent abandon their carts and stop their purchase halfway.
Reasons for Cart Abandonment
Additional Costs
A large number of users abandon their carts when they discover extra costs in the total order value. Some of the additional costs which up the total shopping value can be:
Packing and delivery charges
Taxes and fees
Convenience charges, etc
Shipping costs
For instance, shipping costs, packing and delivery charges, taxes and fees - all add up the total order value for the customer. In a lot of cases, this makes customers abandon the buying process altogether.
When additional costs are not made transparent upfront, customers tend to lose trust on the website.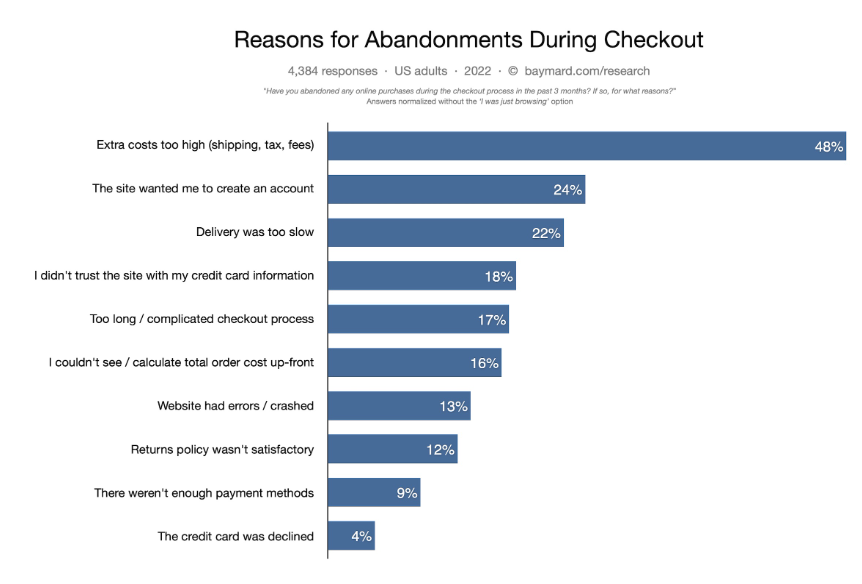 Customer Experience
The overall customer experience can be a 'make-or-break' factor. In fact, around 32% of customers are likely to let go off their favourite brand after just one bad customer experience.
When the customer experience is smooth and hassle free, shoppers are more likely to go through with their purchase.
Complicated Checkout process
One of the reasons why cart abandonment occurs in the checkout process is due a long and complicated checkout process. In fact, in a recent study conducted, it was found that 17% of US online shoppers have abandoned an order due to a long and complicated checkout process.
The study also revealed that the average US checkout flow consisted of 14.88 form fields.
A large number of form fields cause additional friction for users, and delays checkout times. Shoppers want to make their purchase quickly on the website.
Lack of Trust
As an ecommerce store, you are competing with the likes of Amazon - that is, stores which have built a reputation and credibility. You need to build trust among your shoppers as a safe and secure place to shop. Trust can be established on various pages of an ecommerce website:
Checkout page (secure shopping, 100% money back guarantee etc)
Product details page (complete product information, delivery times etc)
Payment Methods
According to BigCommerce and Experian, 27% of customers report abandoning a cart due to lack of visible security. This includes the option of a secure payment option to make a purchase.
While picking a payment method for your ecommerce website, there are some factors worth considering:
Customers' preferred mode of payment.
Reliability of the payment gateway solution (minimal outages).
Charges of the payment gateway (that will translate to cost for your business).
In order to reduce shopping cart abandonment, ecommerce businesses must adopt comprehensive strategies that help minimise the risk of dropoffs.
Ways to Reduce Cart Abandonment
The good news is - cart abandonment is an issue that can be addressed successfully.
Some of the ways to minimize cart abandonment are as follows:
Provide Complete and Detailed Information
The first step to building trust is to provide complete information about the product, and buying process. When you have all information displayed on your website, customers would find it easy to trust and make a purchase.
Below is an example of a website that displays:
Product information
Availability
Iterations available
Payment options
Offers/discount on the product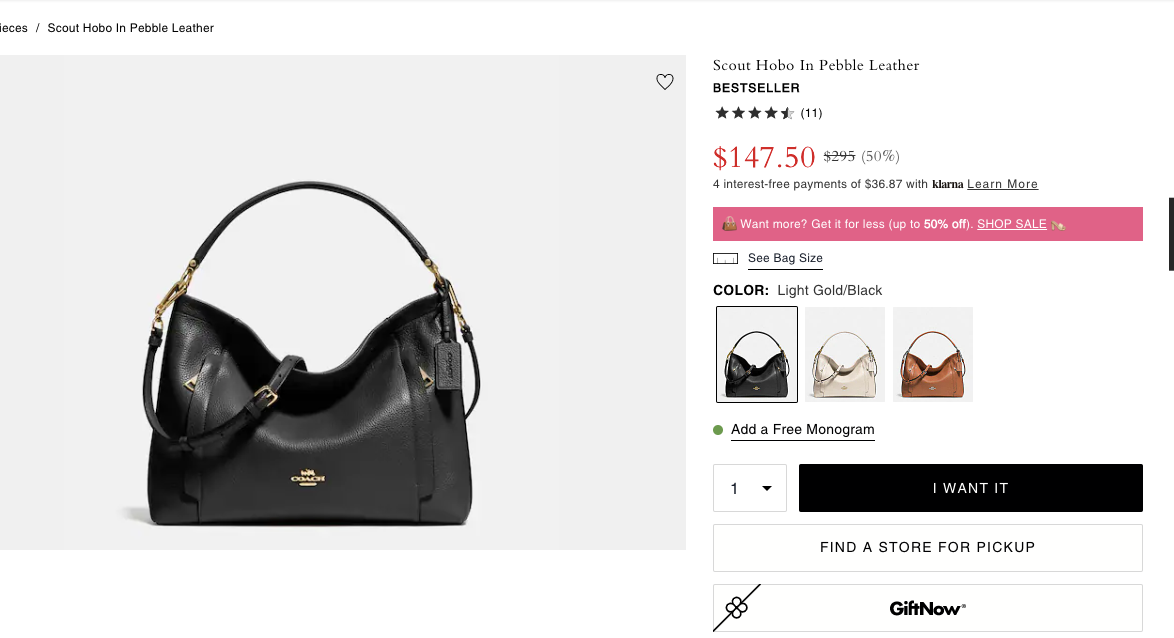 The Coach website provides detailed information on their products.
Build Trust on Your Website
Compared to physical retail, online stores need to go the extra mile to build trust with their customers. This is especially true since shoppers cannot 'experience' the product in person, when online.
Consequently, you must build trust starting with great looking pictures (to begin with).
Descriptive photos bring a sense of trust with shoppers and help them make a better purchase.
Use Trust Badges:
Trust badges are an easy way to build trust with customers. They help you communicate your offerings and 'why' a shopper must trust you.
Here are some examples:

ModeMagic provides 'out-of-the-box' trust badges for your website that helps you win customer trust quicker.
According to a study by eConsultancy, trust badges are a key way in which shoppers decide whether they can trust a website.
Engage with Shoppers
1 in 3 customers will walk away from your store if you do not provide a good customer experience on your website. Customers must be engaged throughout the time they are on your website.
Banners, callouts, bestsellers, stock in/out information are all ways in which ecommerce companies can keep their shoppers engaged. When customers spend more time on your website, they are more likely to make a purchase.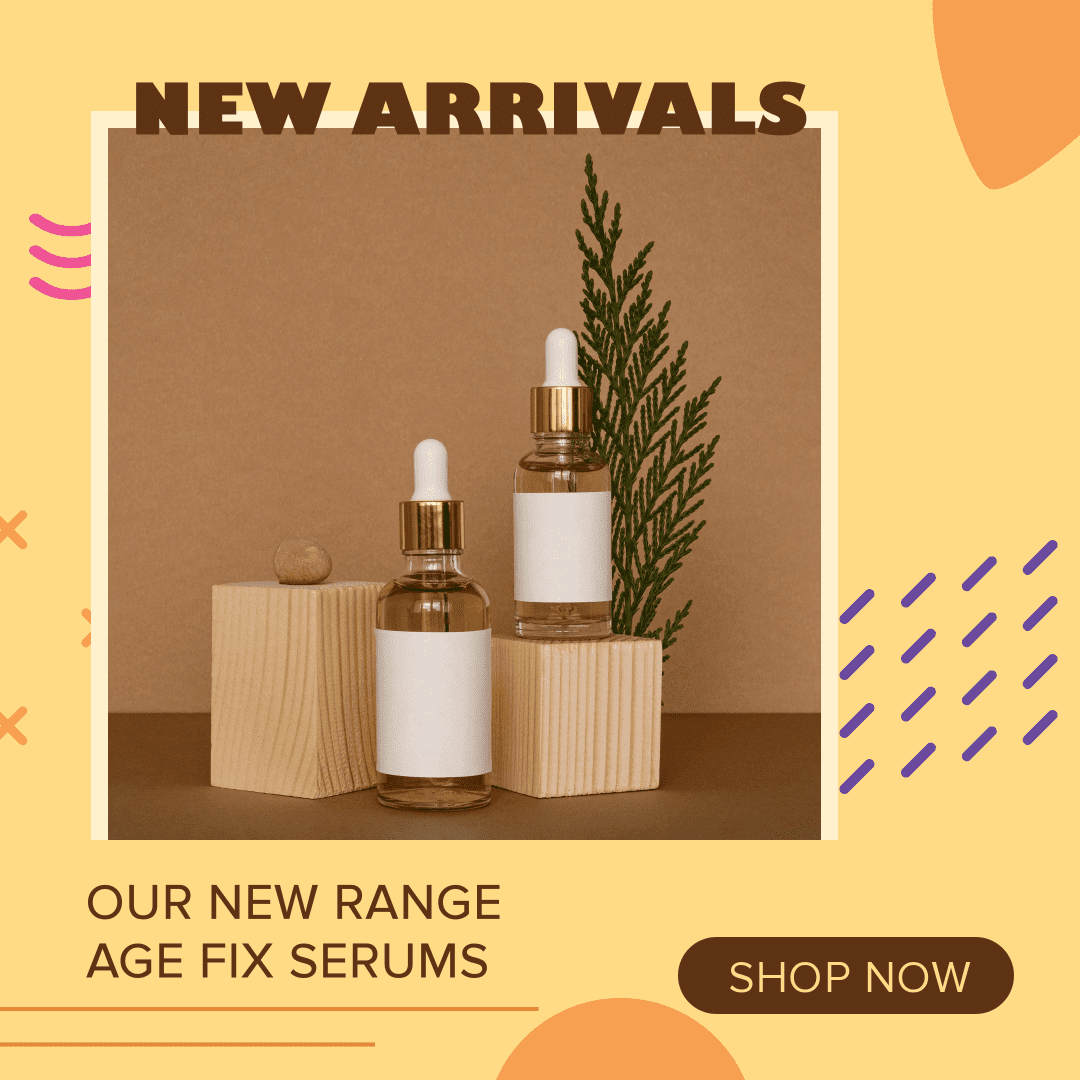 Run Promotions and Sales to Attract Customers
A good discount or sale (especially applied during the time of checkout) can help give the final push to customers to make the purchase.
However, sales and promotions must be communicated across your website.
With ModeMagic, you can run site wide promotions and banners that provide information on sale and offers.
Conclusion
Shopping cart abandonment is an issue of concern.
However, when conversion rates are already low across industries (around 2%), ecommerce companies must do their best to convert the one who have shown an intent to purchase.
With ModeMagic, you can boost your conversion rates by building trust across your website, improving engagement and providing the right nudges through the buying journey on the website. Try out the application today for free.