As an entrepreneur, you're either trying to sell something or you're trying to sell more of something.
At mason our mission is to simplify shopping and turn browsers into buyers faster than the rest.
Sounds like a match made in heaven, right?
👉But what about those who don't intend on buying anything? How do you make sure you're only targeting the most-qualified visitors with your offers? (We get it—you've got margins to consider!)
Well, we've got you covered there, too.
Smart Price Drops, exclusively from mason
As the name implies, Smart Price Drops uses a combination of AI and machine learning to present the best time-bound offers to browsers who have shown an intent to buy.
Smart Drops is powered by our proprietary browse-not-bought algorithm. This smart little algo has observed, analyzed, and learned from more than 100 million+ sales in the last 2 years and today can determine buyer intent using a variety of signals like in-context shopping patterns, product category & sub-category, in-session behavior and more.
The importance of Browse Not Bought
Look, we've been building AI for ecommerce for a while now. Over the last last 3 years, we've taken every ounce of our knowledge, combined it with AI wizardry, and packaged it in an easy-to-use interface.
More importantly, Browse Not Bought is one of the most successful—albeit hard to create—algorithms in retail. Because a shopper checked out a product page twice, doesn't mean they have the intent to buy. What did the shopper interact with? For how long? Why did they choose one product over another? Where did the shopper come from before they landed on that specific product?
There are a LOT of signals, both direct and indirect. And as a brand, it may not be possible for you to build out a complex model that captures all these signals in-house.
But can you still access 25% more carts?
Heck yes!
Smart Price Drops packages this complexity into the ease that you're used to with mason and ModeMagic.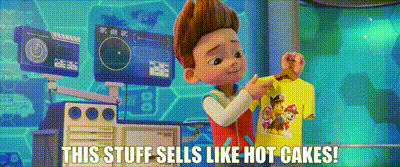 Here's how it works
Simply select the products you'd like to enable Smart Price Drops for
Select a "trigger" for the Smart Price Drops
Anchor your margins
…and you're all set!
And your shoppers start getting exciting, targeted drops right at the point of discovery!
No complicated installation. no coding required.
Access enterprise-level playbooks and algorithms with mason.
Smart drops in action
Smart Price Drops helped one mason customer increase their return user conversion rates by 15% in just 1 week.
For another, Smart Price Drops contributed $5k in 5 day—13% of their returning usr revenues for the online channel.
And this mason customer saw a 9% increase in return customer orders in the first week of implementing Smart Price Drops.
Want to learn more?
Get Smart Price Drops up and running on your online store in as little as 10 minutes. Book a demo today and watch your online sales soar.