In the competitive brick-and-mortar store market, Shopify entrepreneurs are looking for every advantage possible. Brand owners need the ease of Instagram to run their in-store conversion campaigns.
If you've glanced at your Shopify store today, there's probably a chance that you may feel there is an issue with how it looks and feels. That makes sense.
After all, it does take a lot of hard work to run a successful business for longer than just one day.
With that said, when did your site last undergo some improvement?
Don't let this go unnoticed because visitors are sure to begin noticing the cracks in your design before long: they could think that they're not welcome or make them uncomfortable. But you can't keep updating pictures, order numbers, writing captivating descriptions, and taking care of the cracks forming in your eCommerce site.
Shopify apps automate most of the processes for you and help you focus on tasks that matter- increasing revenue and expanding your business revenue lines. Let's deep dive and understand why using Shopify apps for enhancing sales is now more than ever crucial.
Why are in-store conversions important for a D2C brand?
Few brands know the importance of in-store conversion. It is not the conversion that is important, but the traffic is coming into your store. In-store conversion is about how many people view your product and eventually end up buying it. And if this number keeps falling down, it can be fatal for your eCommerce business.
The eCommerce market is growing rapidly, but creating a presence in this industry is herculean. This process is extremely long, strenuous, and even intimidating, and that is why most people end up procrastinating until it's too late.
Now, what if I told you that you do not have to go through all the hoops to get your store up and running profitably?
When eCommerce companies aren't promoting their businesses, they are missing out on the opportunity to bring attention to what it is that they have to offer the world, which in turn translates to lost revenue. Therefore, Shopify tools help you promote your brand and generate more sales without spending much time or money.
But to know if your eCommerce site is actually booming or falling down, you should have a target to track. So let's look at some market targets that we can keep in mind while setting a target.
What is the Average Shopify Conversion Rate?
Now without further adieu, the latest reports of Shopify itself show that the average mobile conversion of Shopify eCommerce sites is 0.9%. Still, if the mobile conversion of the Shopify stores is more than 2%, then you are part of the top 20% of Shopify stores.
The same report states that Shopify eCommerce sites' average desktop conversion rate is 1.4%, but if the conversion rate is over 3%, it again makes the eCommerce store a part of the top 20% of Shopify stores.
So, to sum up, target your conversion rate for mobile at 2% and for websites at 3%.
Now let's check out the Shopify applications that can help you achieve this goal.
13 Apps for Increasing In-Store Conversions
This list has a collection of Shopify applications that can help you automate most of your store updating tracking process and help you increase sales.
1. Klaviyo
Klaviyo is a tool for boosting conversion rates and improving sales on Shopify. With this app, it's possible to encourage people to get back to your store by sending relevant and timely messages.
Klaviyo has a keen understanding of the dynamic nature of marketplaces, making sure user messaging is relevant by looking at all data related to customers, visitors, subscribers, and more to generate valuable messaging based on the behaviours exhibited by these audiences.
Klaviyo has a free plan, which lets you explore some of these powerful features.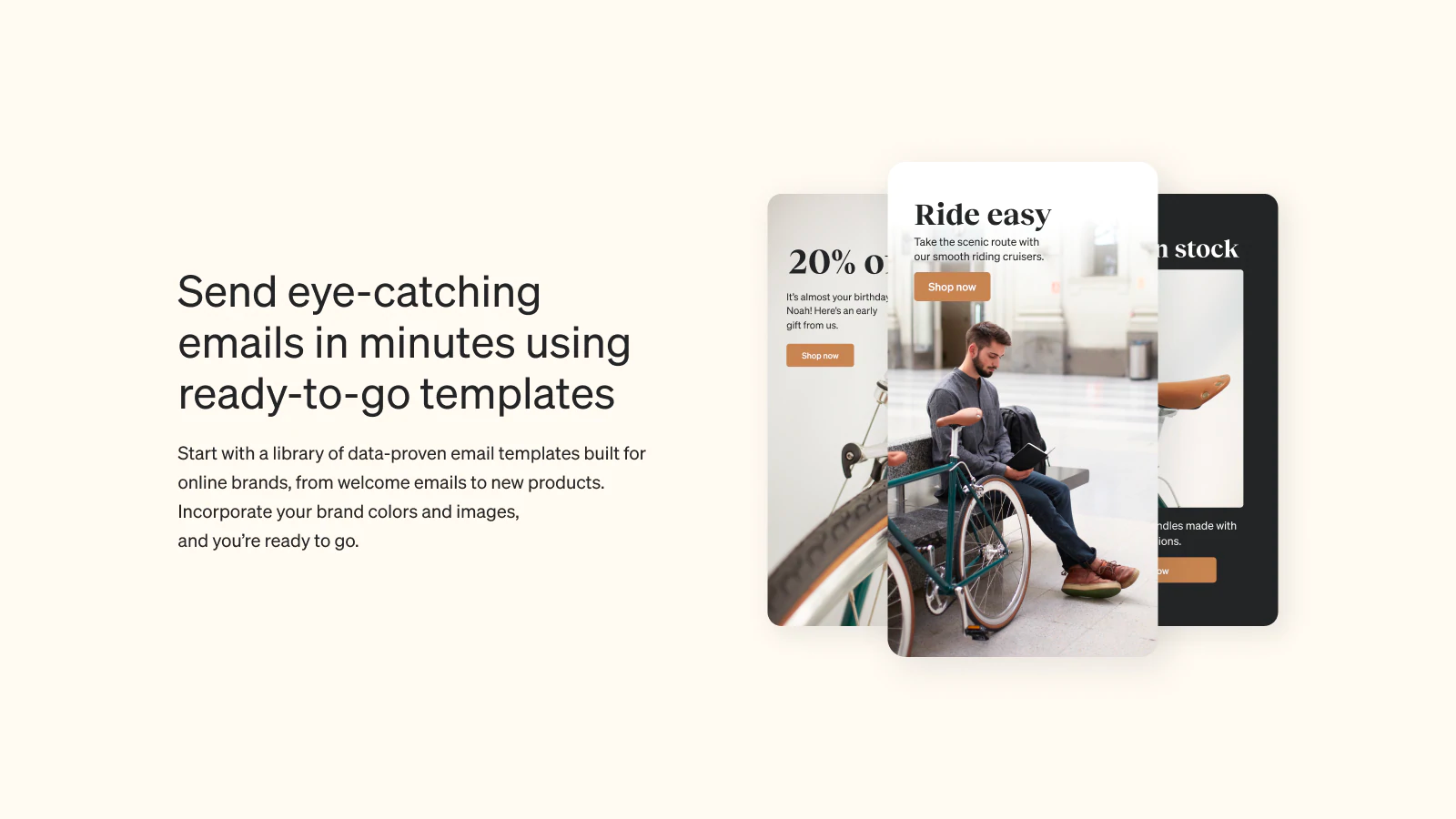 2. Cartloop
Cartloop is a customer engagement platform that gives users a plethora of features for enabling and tracking text marketing.
Cartloop combines customer service with SMS marketing to create a platform that helps you nurture your onsite visitors' experience. You can enable personalized text marketing and increase the number of returning customers.
Cartloop even lets you track your entire text marketing campaign by giving access to crucial campaign insights. If you are looking to try the product first and then decide, Cartloop offers a 14-day free trial to users.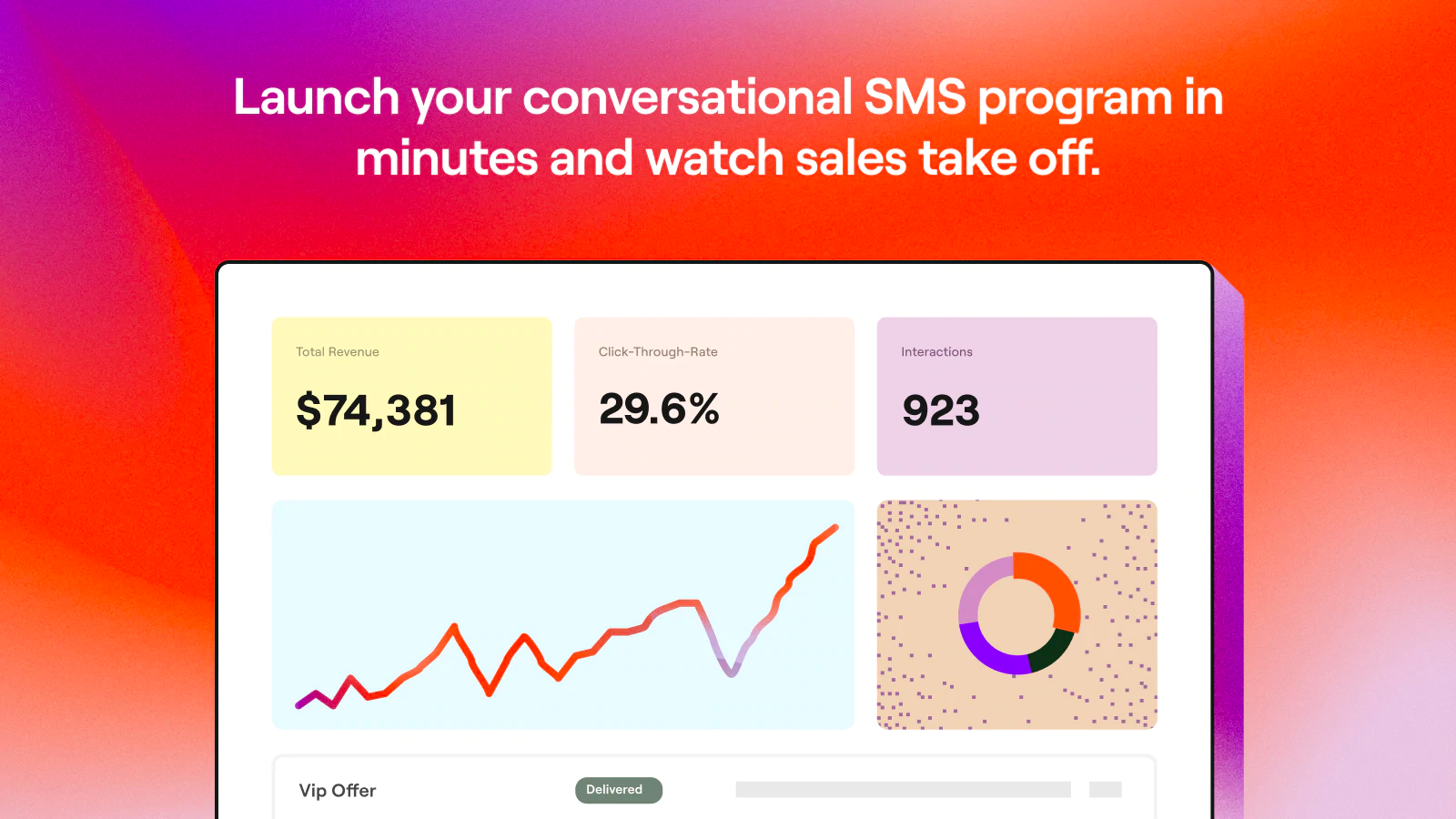 3. Tidio
Tidio provides in-store live chat for your customers. And as we already know, brand and website engagement is rated one of the top factors in the ranking of the site and thus improves the sales on the eCommerce store.
Tidio is one of the latest and highly rated chat apps that offer effective marketing automation services to boost your sales considerably.
Using the tool, you can chat with your customers 24/7, send delivery updates, check out product availability, and so on, enabling them to keep receiving useful information almost instantly.
You can even send out abandoned cart triggers using Tidio to improve cart recovery. It even offers crucial analytics about customers, conversations, and your team performance.
4. PageFly
With so much competition, you can't hope to get featured on the first page of the SERP page without some stellar ads and landing pages. PageFly allows you to create conversion-friendly landing pages to attract customers.
Using PageFly, you can use one of its over 70 templates to create landing pages. You can add videos, images, GIFs, slideshow, etc. to your landing page to make it more attractive for driving conversions.
On the app, you can add reusable sections, so you can utilize them without the effort of recreating them always.
PageFly offers both free and paid versions based on your page requirements.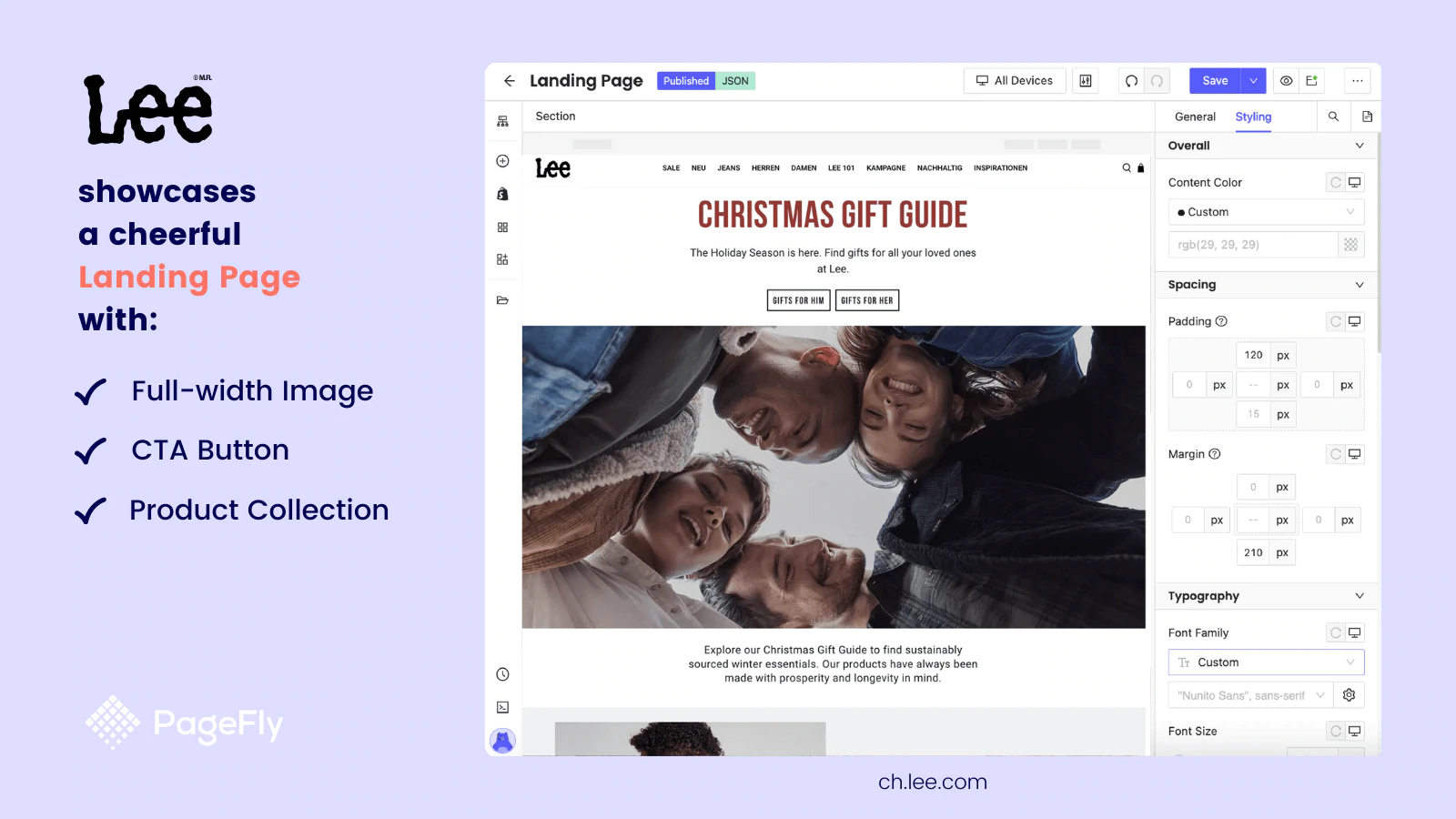 5. Growave
Growave is all about helping online shopping businesses improve their loyalty and rewards, reviews, and wish lists—with lower customer support and development costs. Growave helps increase conversions by offering gift cards to customers as part of your coupons and a lot more.
Growave is free for the first 14 days, and then you can opt for any of its plans based on the feature requirements starting at $9/month.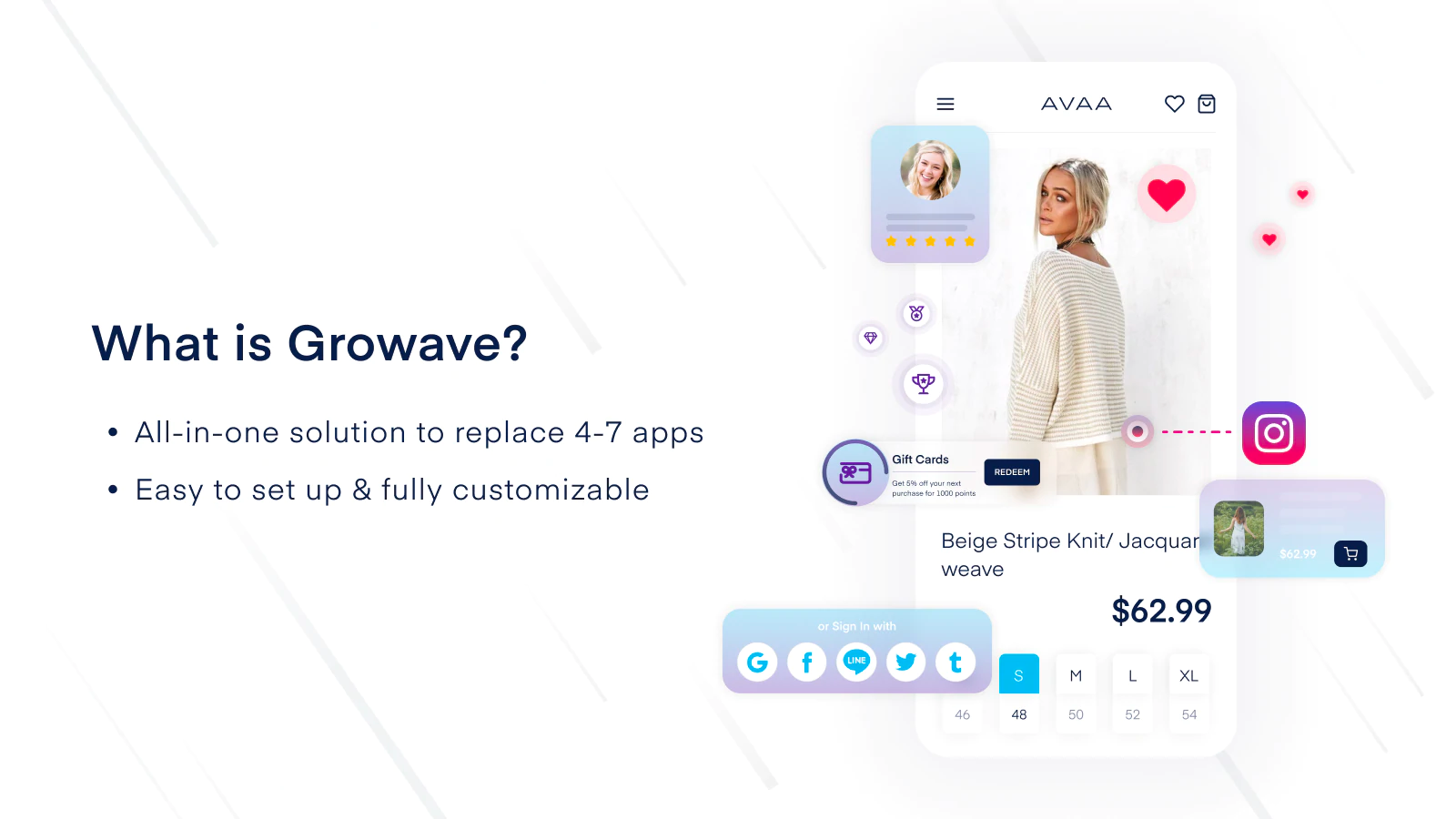 6. UpPromote
If you are just starting, you might be exploring many digital marketing plans for improving your store's visibility. Affiliate marketing and Influence marketing is a very good methods for building a loyal list of returning customers and obviously getting better visibility.
UpPromote allows you to create a streamlined affiliate and influential marketing process that is easy to track. Using UpPromote, you can create affiliate links, create and assign coupons, create creatives, automate giving discounts to visitors using discount coupons and links, create detailed reports, calculate bonuses, commissions and send out payments via Paypal store credit and manually.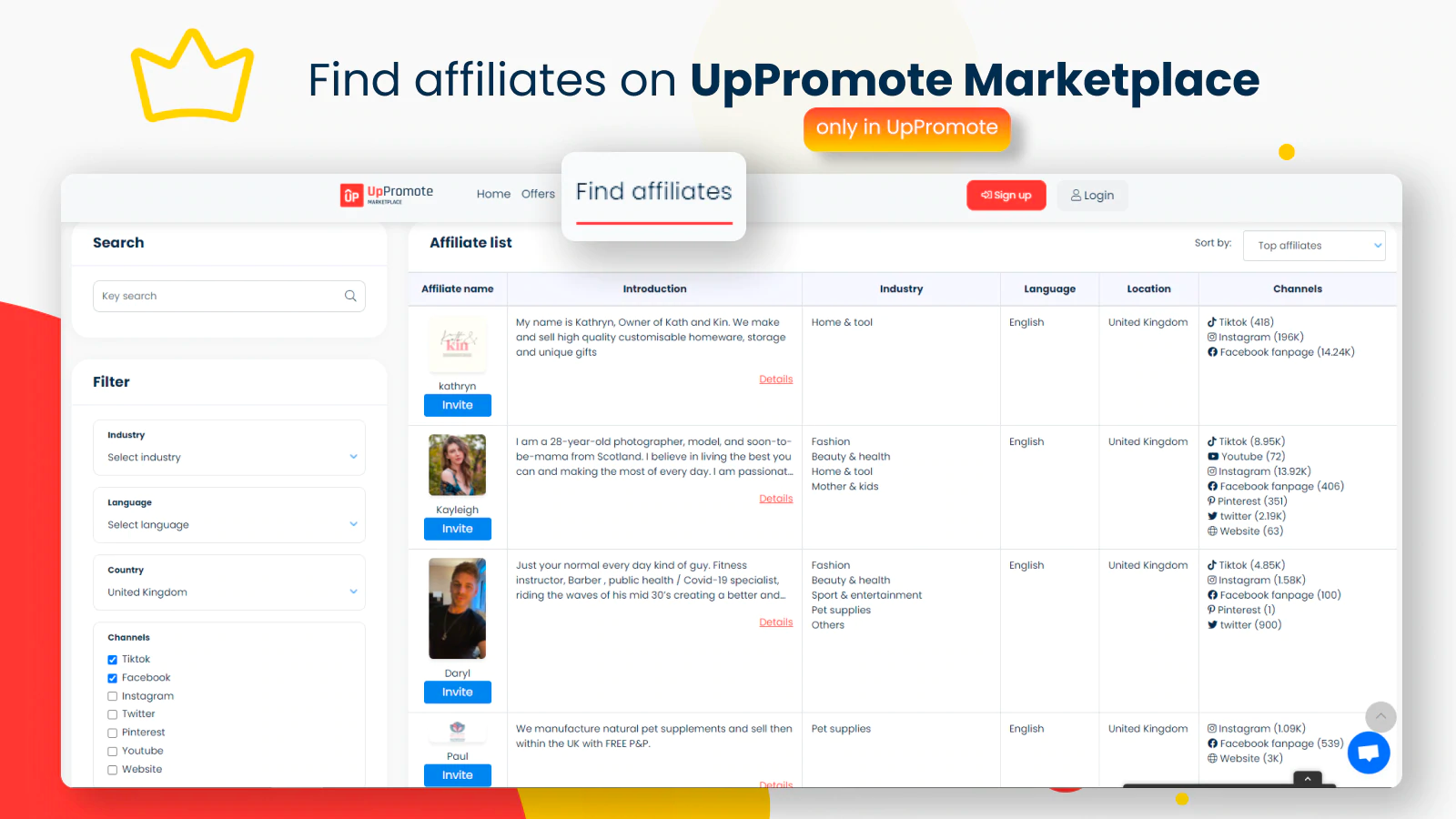 7. ModeMagic
As a Shopify shop owner, you know how difficult it can get to manage the store. You have to constantly create labels, check sales, track customers' buying behavior, and a lot more. ModeMagic automates back-end tasks like creating custom labels, up-selling and cross-selling products through live sales + discounts, and showcases the latest bestsellers.
ModeMagic also helps you stay organized with automated inventory alerts and launches new arrivals to help you convert more customers at a time when they're most eager to purchase. So that you can focus on more business strategies to increase revenue streams.
Inventory control can often become challenging for store owners. However, with this particular, it becomes a lot more easier. It will tell you when you have run out of stock on any given product. It will automatically update pricing depending on the discounts you would like to offer, and also show off the latest bestsellers!
ModeMagic offers a freemium plan for the first 50 orders per month.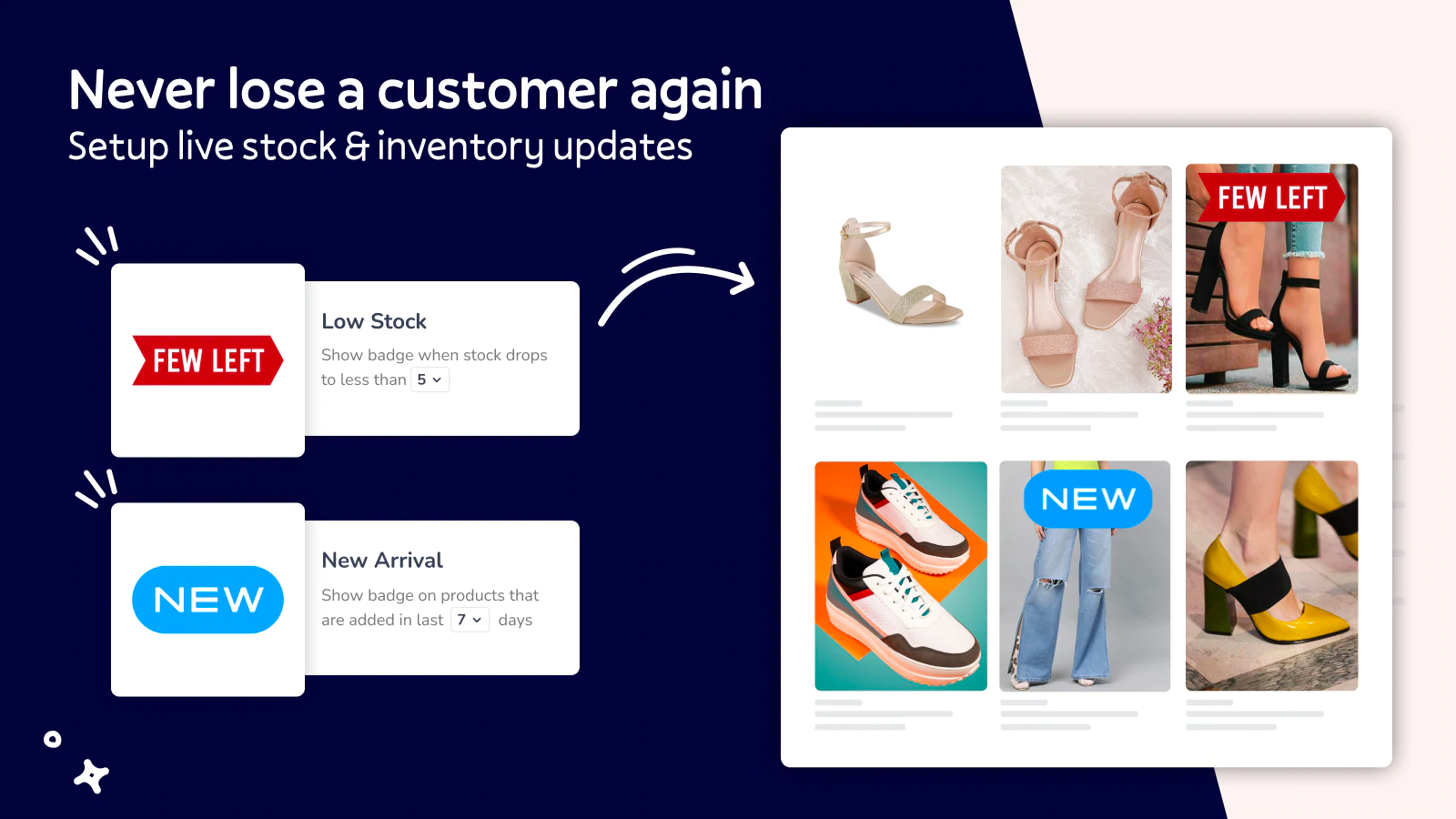 8. Gorgias
Gorgias provides you with 24/7 live chat support and helpdesk features right on your Shopify store.
This integrated app lets you manage customer support, customer service, ticket response management in one place. Among its many features you can use for engaging with customers; email, live chat, phone, Instagram, and other channels available to us, saving you time and ensuring that your customers are getting the response they need when they need it from a reliable source.
It easily integrates with your CRM, so you can track all your customer's data in one place.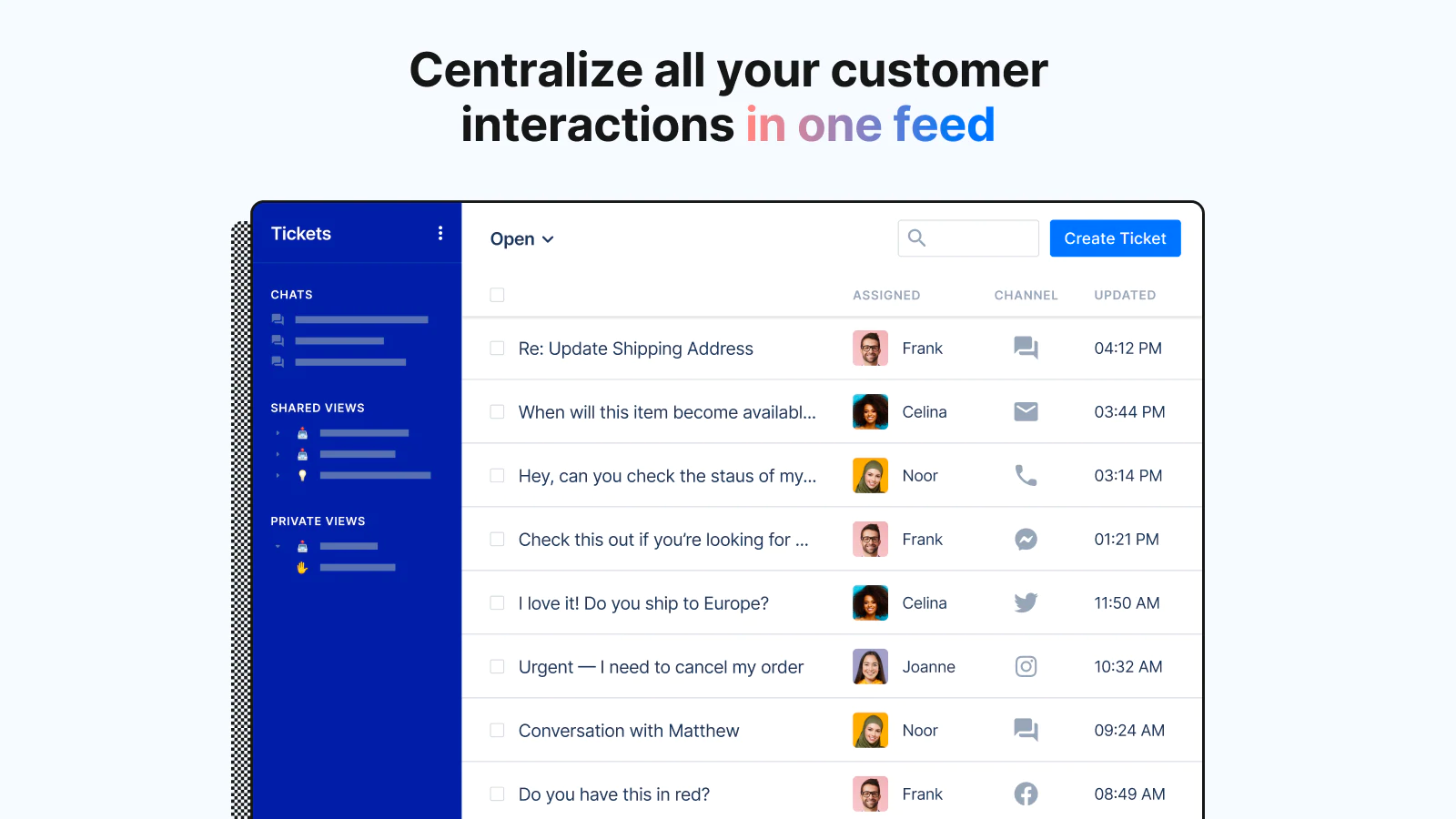 9. Weglot
If you are working with the global market and have a need for translation to connect with audiences of all linguistics, this is one application that is a must in your stack.  
Weglot is an app for Shopify users that allows them to translate the setup, content, and many other areas of their store into different languages. In this way, their Shopify site will become more appealing to the targeted people in other countries.
You can translate for free to 2,000 words, post that you have to pay €9.90/month.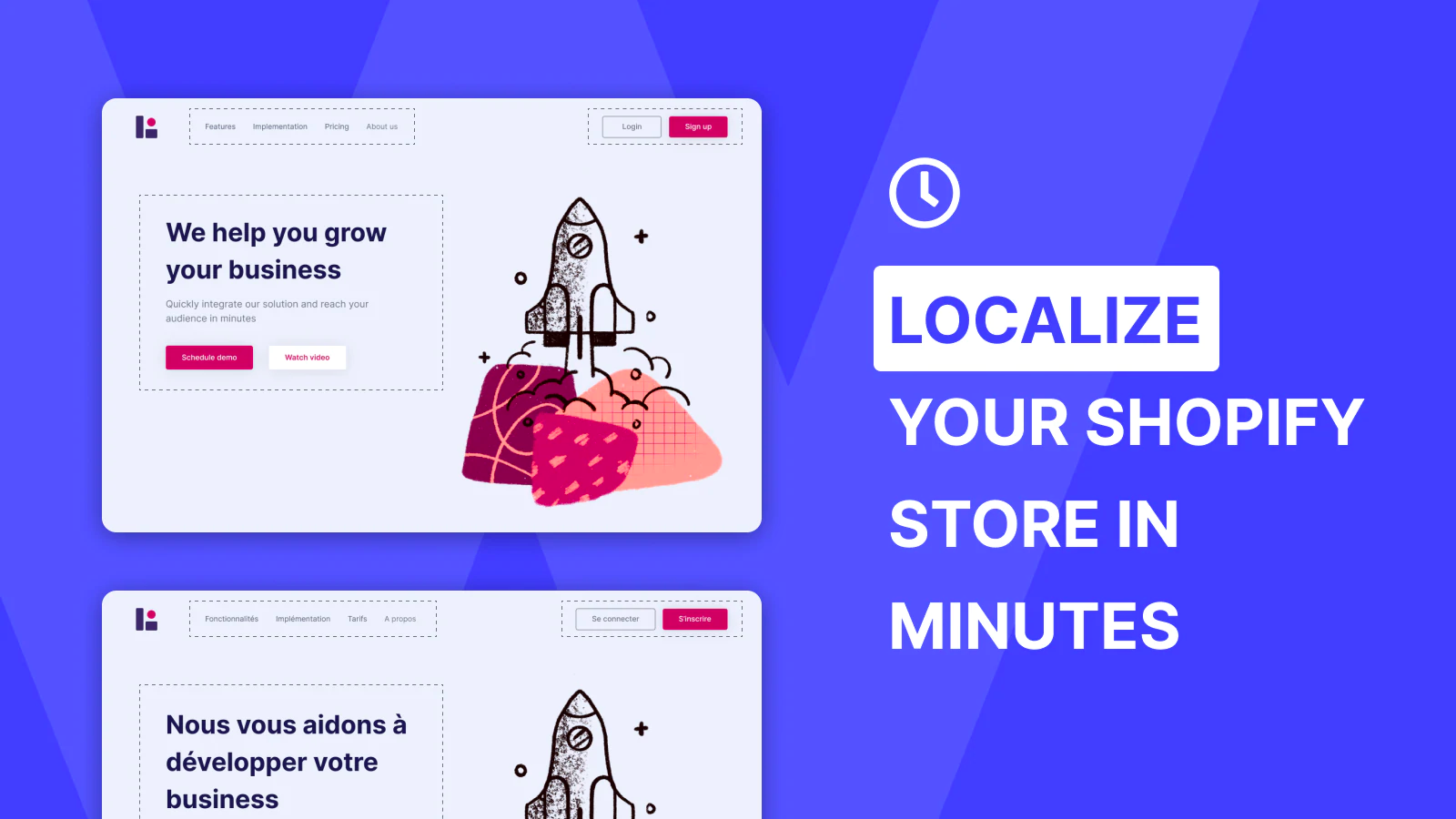 10. Recart
Recart is a mobile messaging platform that helps eCommerce brands automate their SMS and FB Messenger marketing across all steps of the customer journey.
Using Recart, eCommerce marketers can rapidly grow their SMS and Messenger lists at the same time. Based on real-time behavioural data, Recart automatically sends the right message to the right customer at the right time. They deliver messages for all major eCommerce use cases - abandoned cart, receipts, shipping notifications, product recommendations, one-off promotions with almost 100% open, and 30%+ engagement rates. 13,000+ Shopify stores use Recart today, and brands on Scale Plans see an average 51x return on their investment.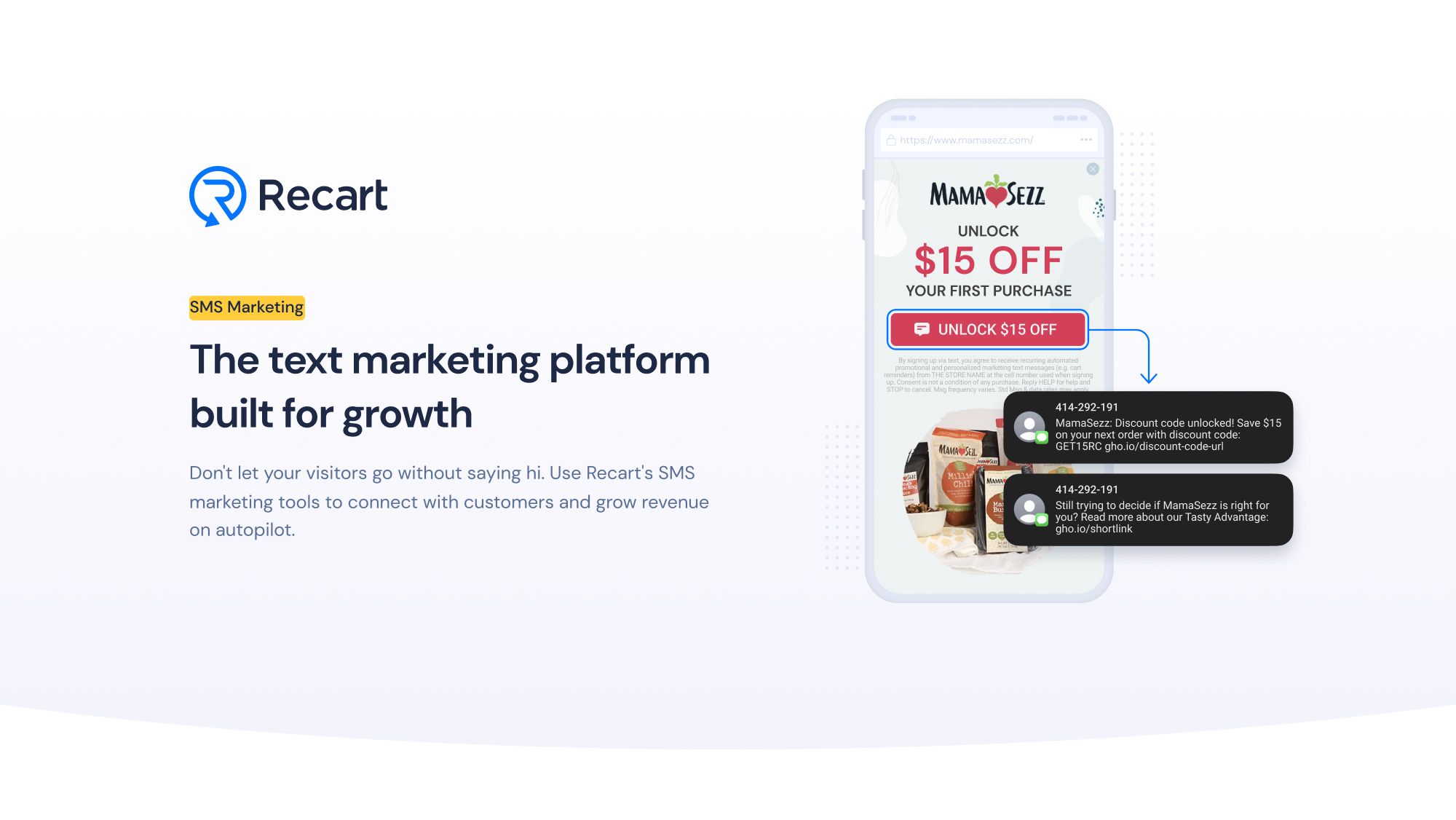 11. PushOwl
One of the opportunities to help make life easier for your customers is via automated web and mobile push notifications.
PushOwl allows you to send users an instant message through a device even if they can't access their browser or application at the moment. The best way is by sending automated messages relating to the most important customer details like, for example, affiliate links. And PushOwl allows you to do all this and even segment your customers for creating campaigns.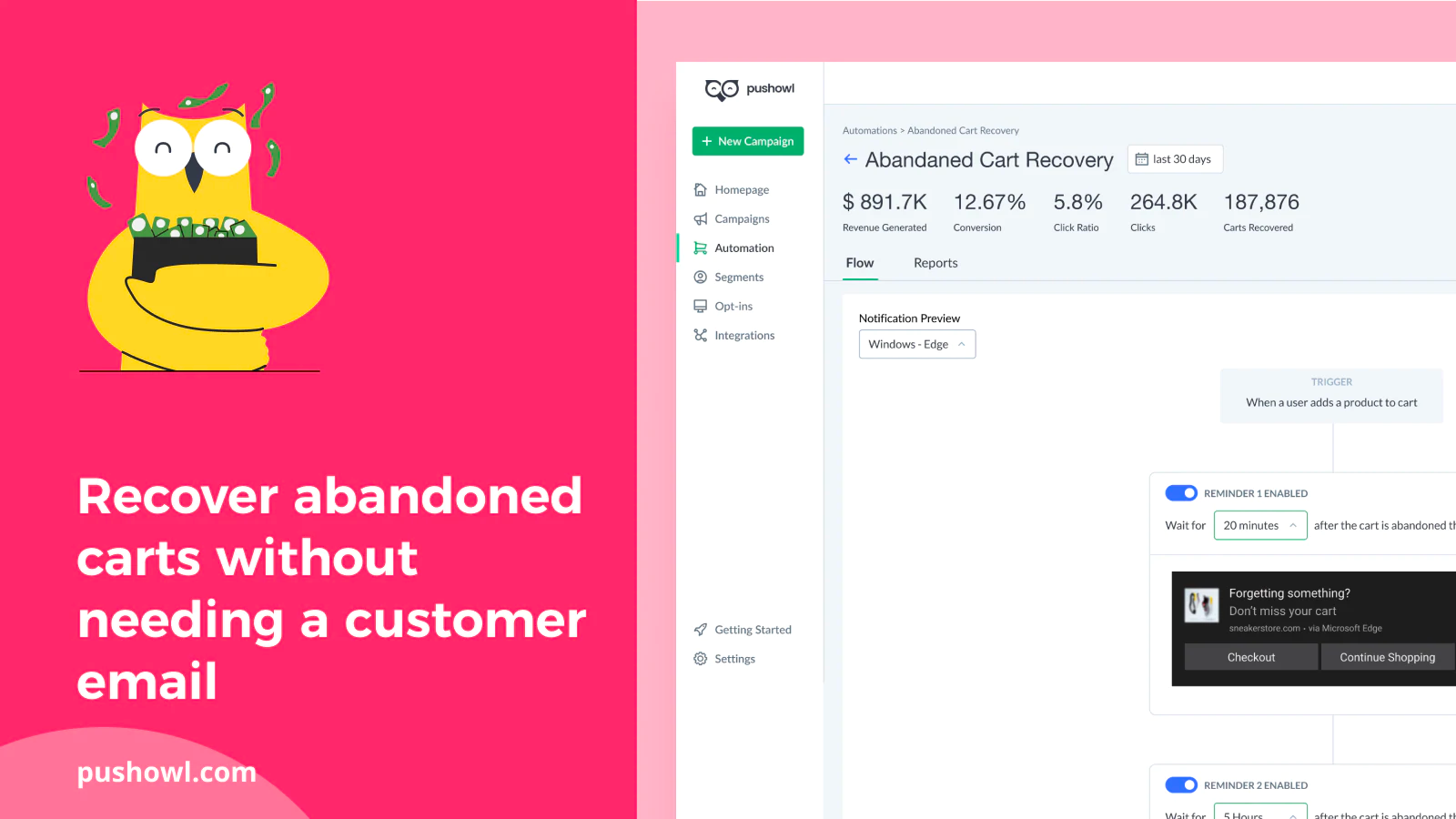 12. SEO Manager
The SEO Manager helps you improve your search engine optimization for your Shopify store. It also allows you to track your progress in real-time and monitor platforms including mobile and desktop. You can use its step guide to understand the working of the app and start improving the health score of your store.
It also allows editing titles and meta descriptions.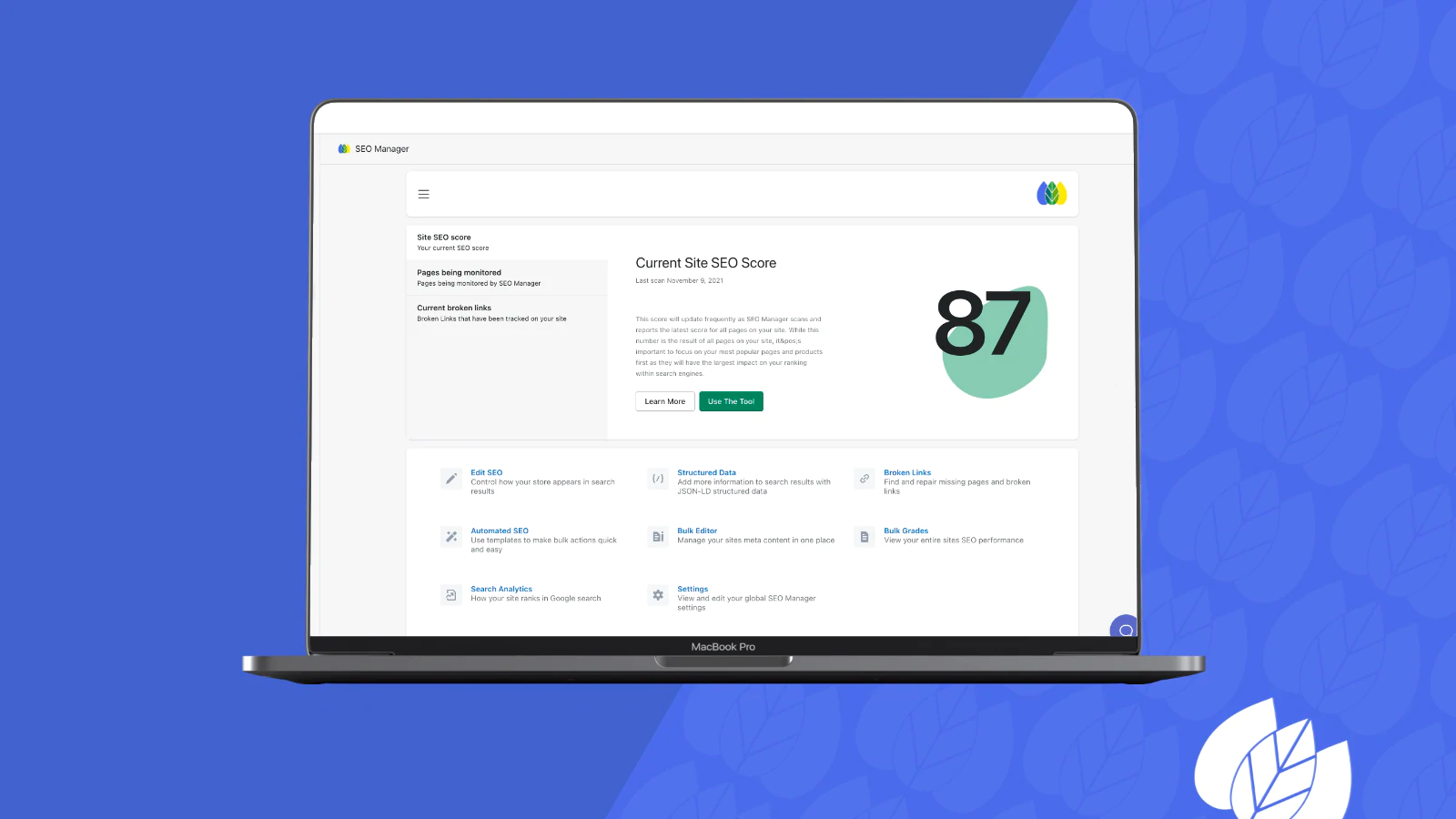 13. Privy
Privy provides email marketing tools, website conversion, and text messaging tools for small businesses to sell more online.
Privy has three main tools—Privy Email, Privy Convert and Privy Text.
Privy Email reduces your 'abandoned carts' problems - it helps you engage with customers, and drive sales with automated emails and newsletters.
Privy Convert helps convert more site visitors and grow your email list with Pop Ups, flyouts, coupons and other promotions.  
Privy Text triggers timely messages and notifications to customers to entice them to take action.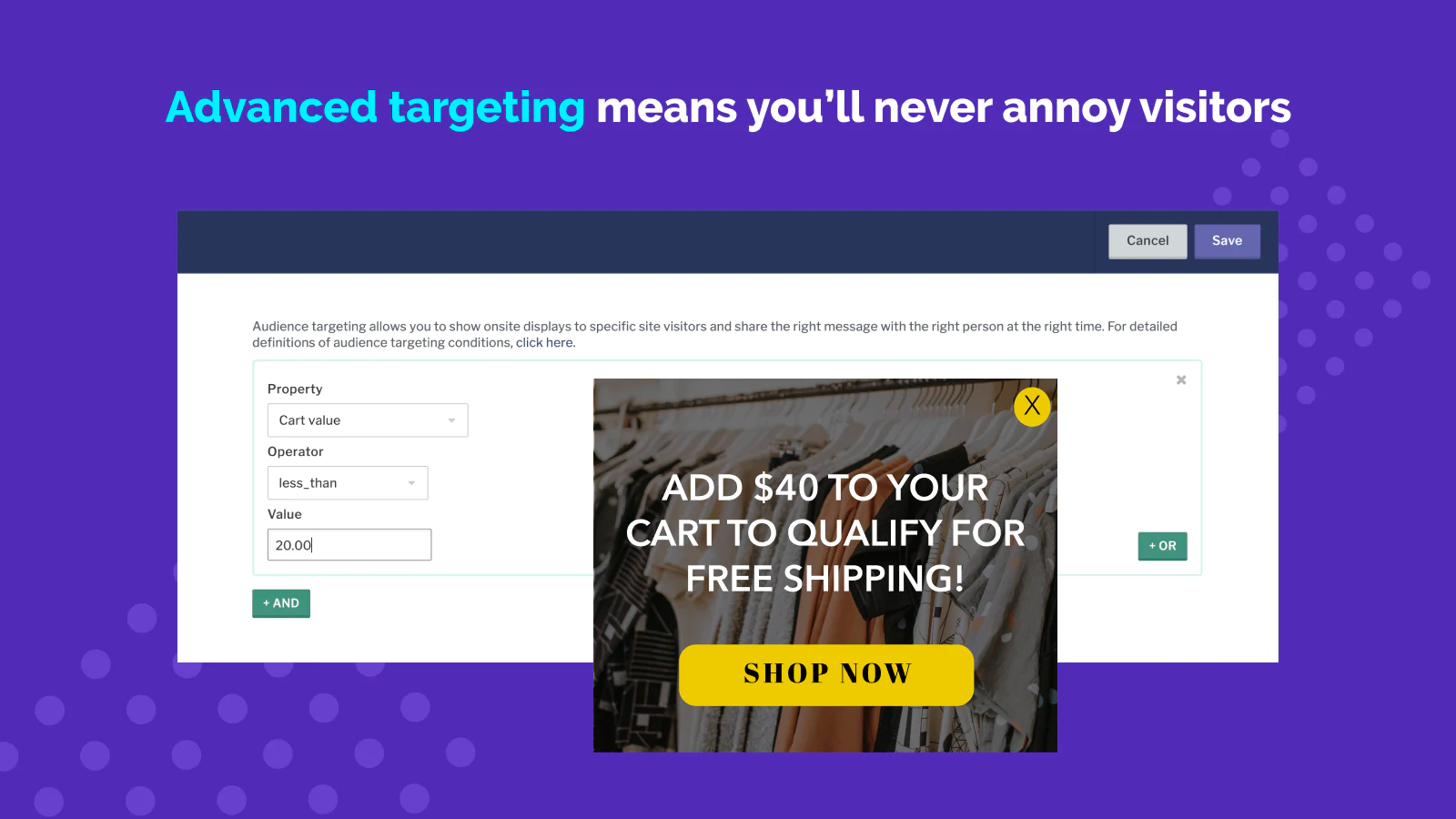 Conclusion
With the help of cutting-edge technology in applications, you can bring more in-store conversions with ease. So, leverage technology and utilize Shopify apps. In-store conversion is important for your business to survive. If you are planning to build a direct-to-consumer business, taking care of in-store conversion with the Shopify applications is a must.