September is when you start gearing up for the 'Big 3' - Black Friday, Cyber Monday & Holiday Sales. And you know it's all about speed when it comes to winning.
We've timed ✨three fresh updates✨ to get you the speed advantage & nail holiday sales.
🚀 Let's go!
Animate to grab attention 👀
Micro-animations are 🔥 hot this year - shoppers love those little moves.
With this upgrade, you can animate your store in just a couple of clicks, quickly focusing shopper attention on (the most) exclusive products.

Pro-tip: Mix animations with regular ones, thoughtfully drawing attention where you want.
Try it for free here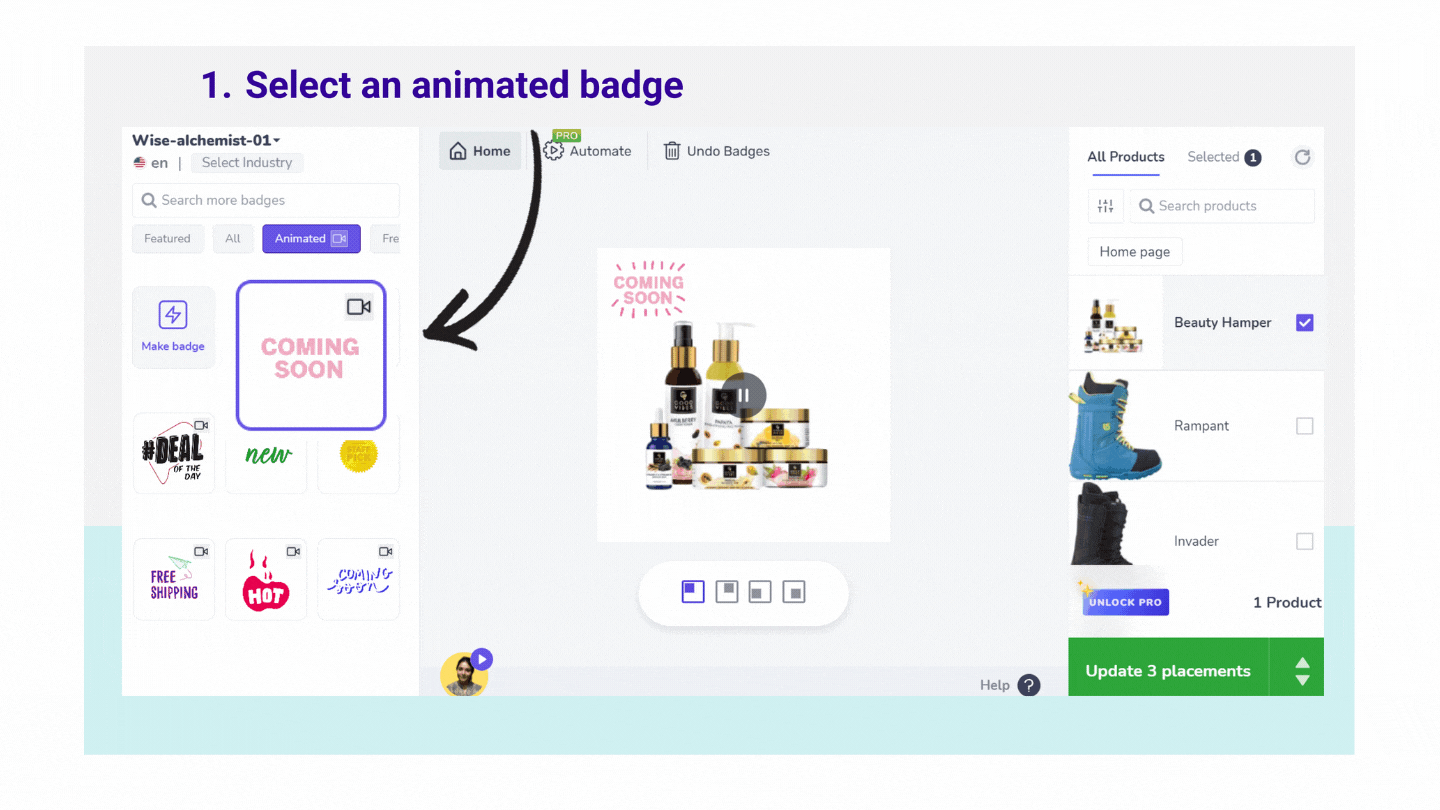 Get to the badge, faster⚡
Finding badges just got easier.
Just select the category of products in your store - and voila! A curated list of badges helps you sail through your to-do's, faster.
👉 Haven't picked your category yet? Here's how →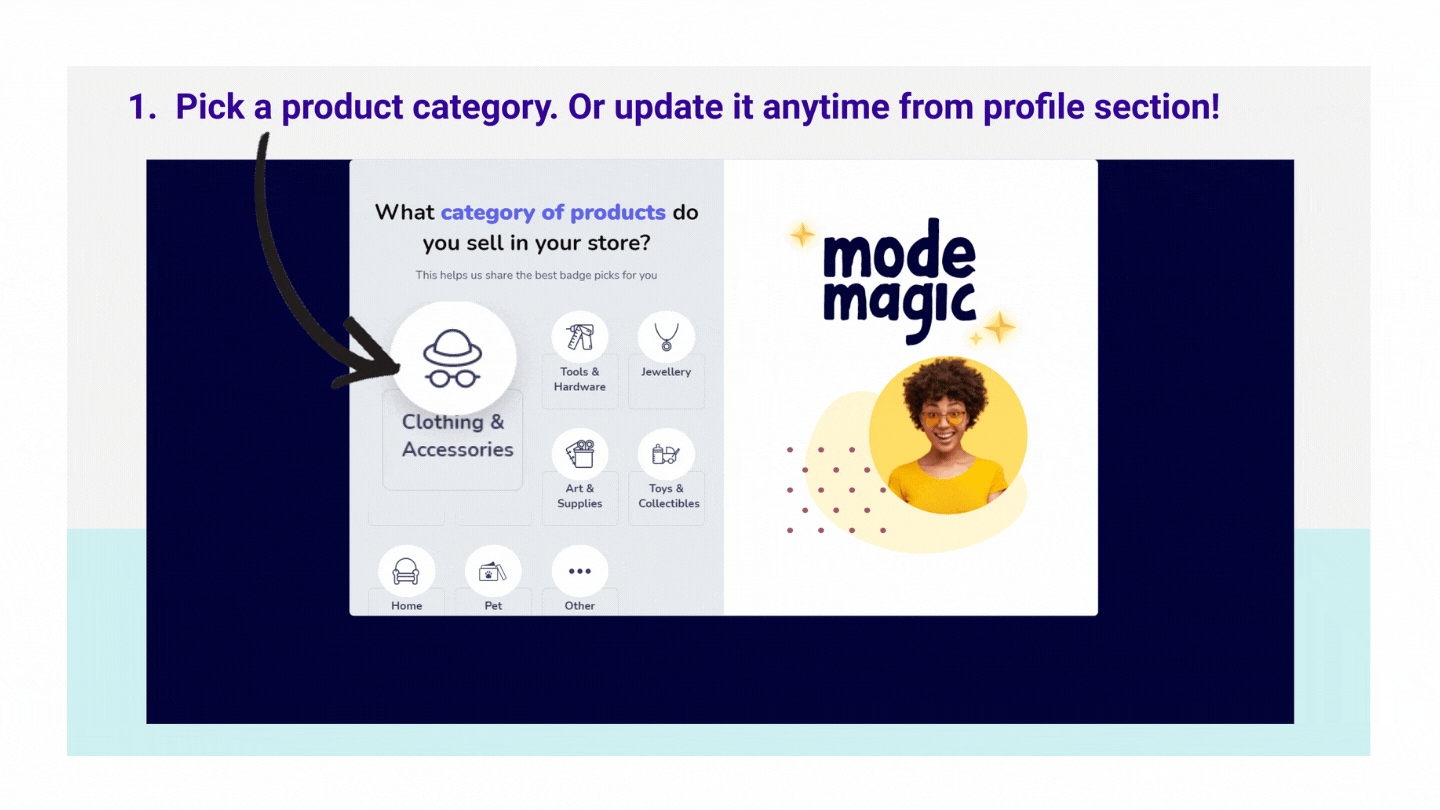 🙋‍♀️ Easy nav + badge expert Ree
Meet Ree, our resident badge expert - now, in-app!
Ree has sprinkled easy video hints and added a quick navigation bar to help you get things done fast.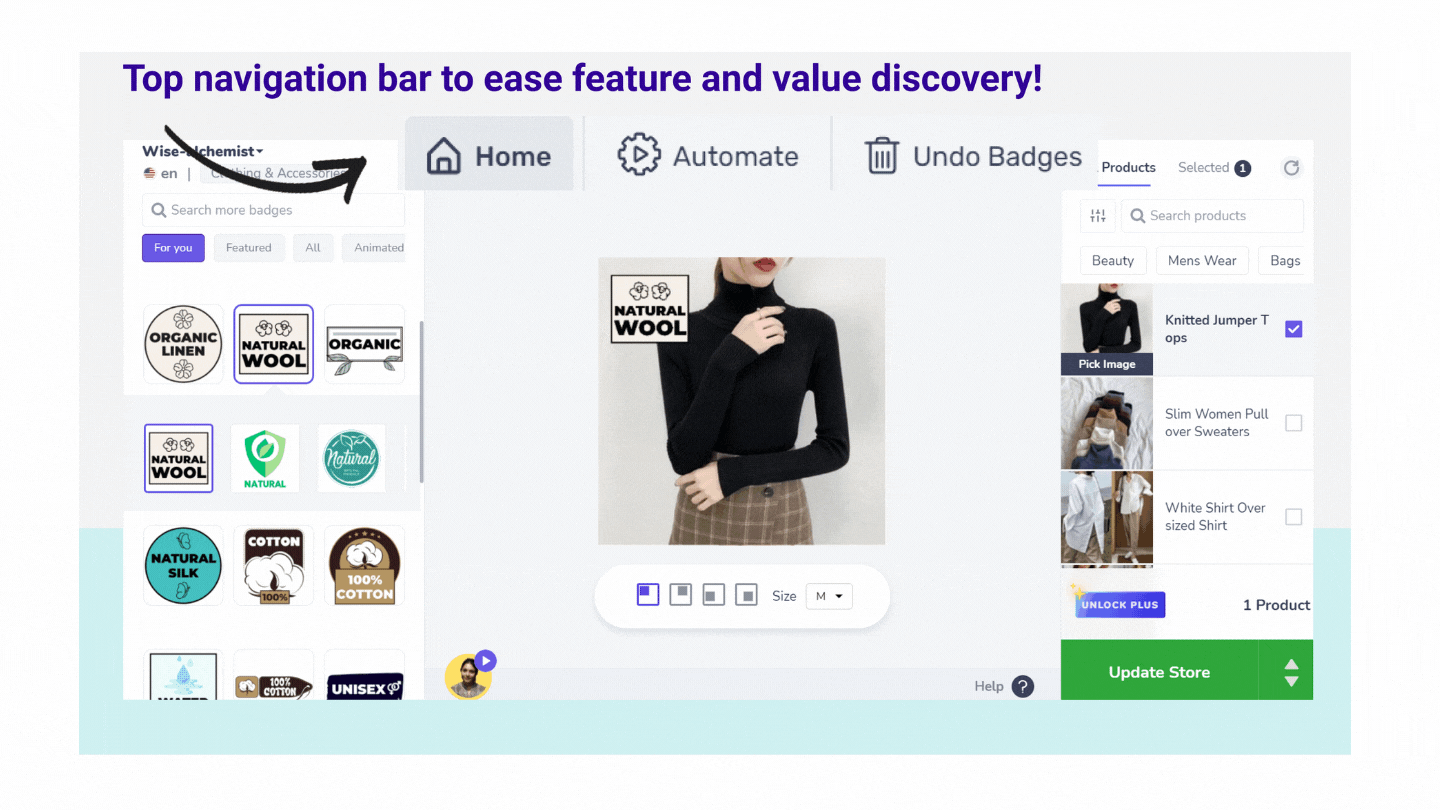 Speed is the game when it comes to winning BFCM, and all three upgrades will add nitro-boost to your sales.
And yes, we've got something for you.
Use the promo code SEP10 to get 10% off any plan this month

Ciao!