Convert website visitors to paying customers this Black Friday Cyber Monday with ModeMagic, a Shopify app for all your store conversion needs.

🚀 Supercharge your store growth this BFCM & break your 2021's BFCM sales records with easy personalization, merchandising, and store analytics—all made possible with ModeMagic 3.0
Get in touch with our CRO experts ➡️ here ⬅️
Learn more about 🎇 ModeMagic 🎇
⬇️
Q. Why use MM 3.0?

With MM, you can easily:
1. Boost your Shopify conversion rate with automated, data-backed store merchandising features.
2. Increase your average order value (AOV) with personalized recommendations, and automated sales & promotions.
3. Analyze your Shopify store metrics so you can run growth experiments.
---
Q. How to Run A BFCM Discount Sale with ModeMagic 3.0? (Video)
You can watch this guided (but short) 1-minute video, here ⬇️
---
Step-by-Step Guide on How To Run A BFCM Discount Sale (with photographs!)
🌠 That's your dashboard—let's begin!
Step 1️⃣ : Select The Type Of Campaign
Look on your left, and select Discount Sale from Campaigns.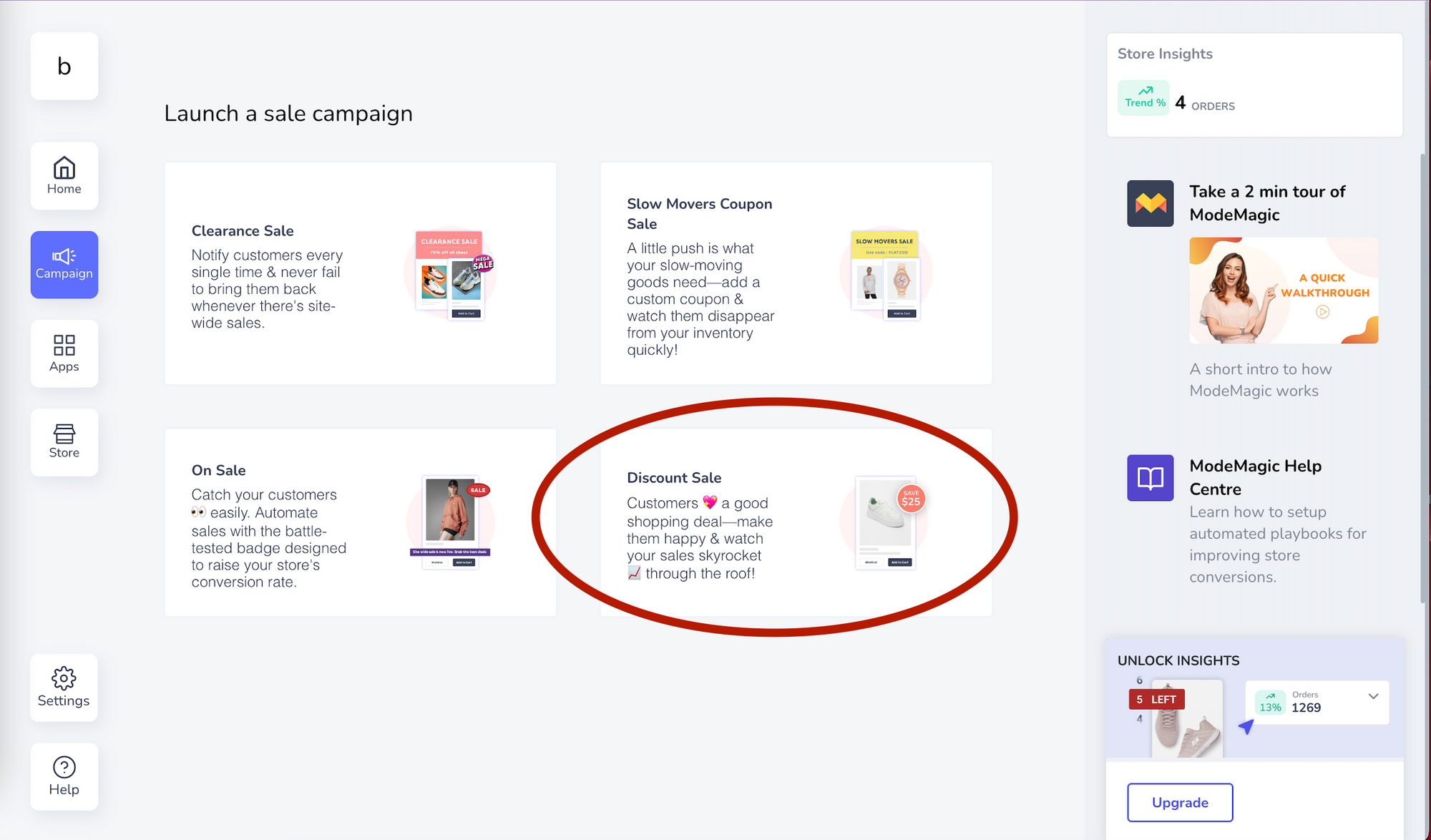 Step 2️⃣
You will be automatically directed to the Discount Sale automation or as we call it, the Discount Sale playbook.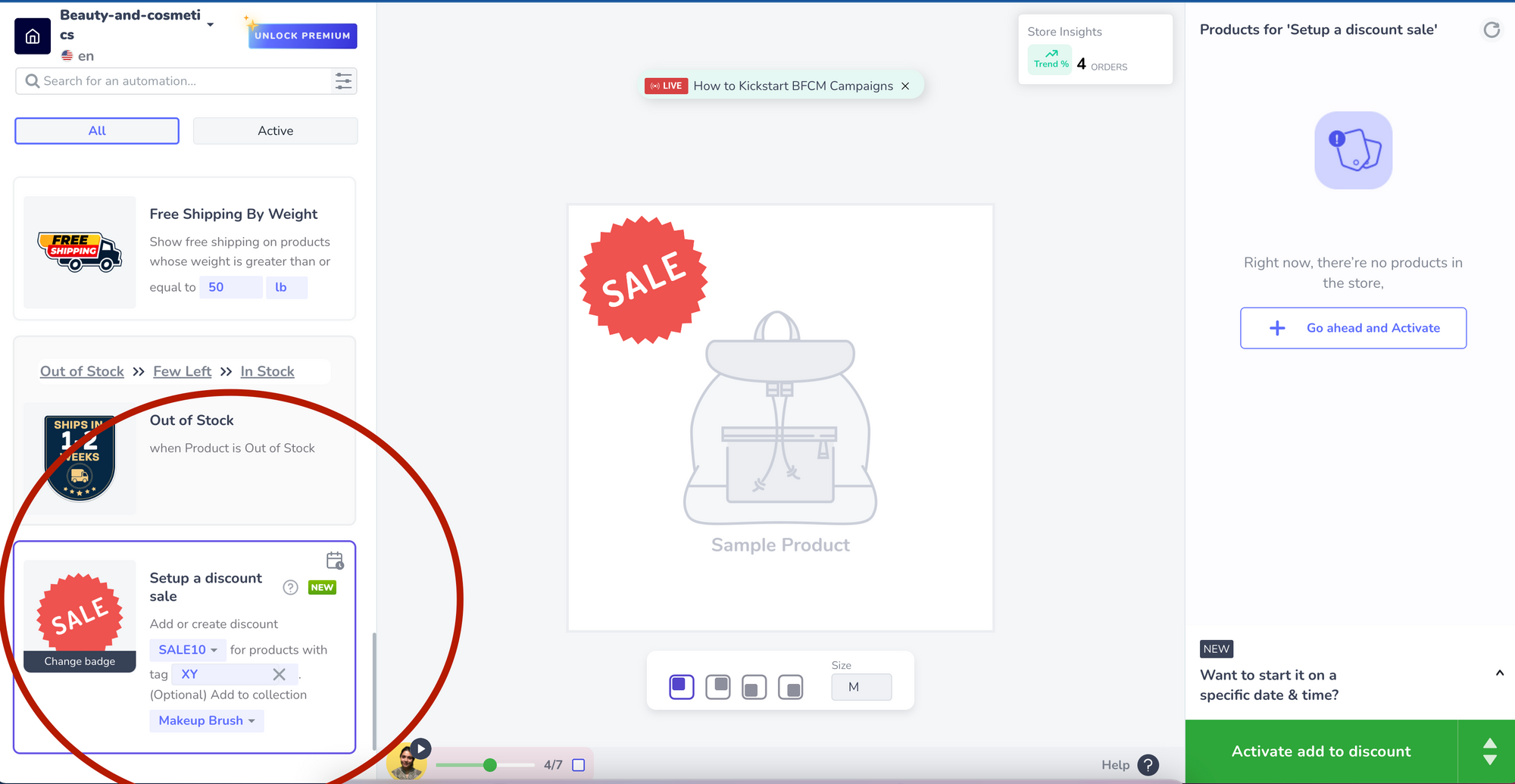 Step 3️⃣
Next, click on the discount dropdown to create a discount coupon on your store products.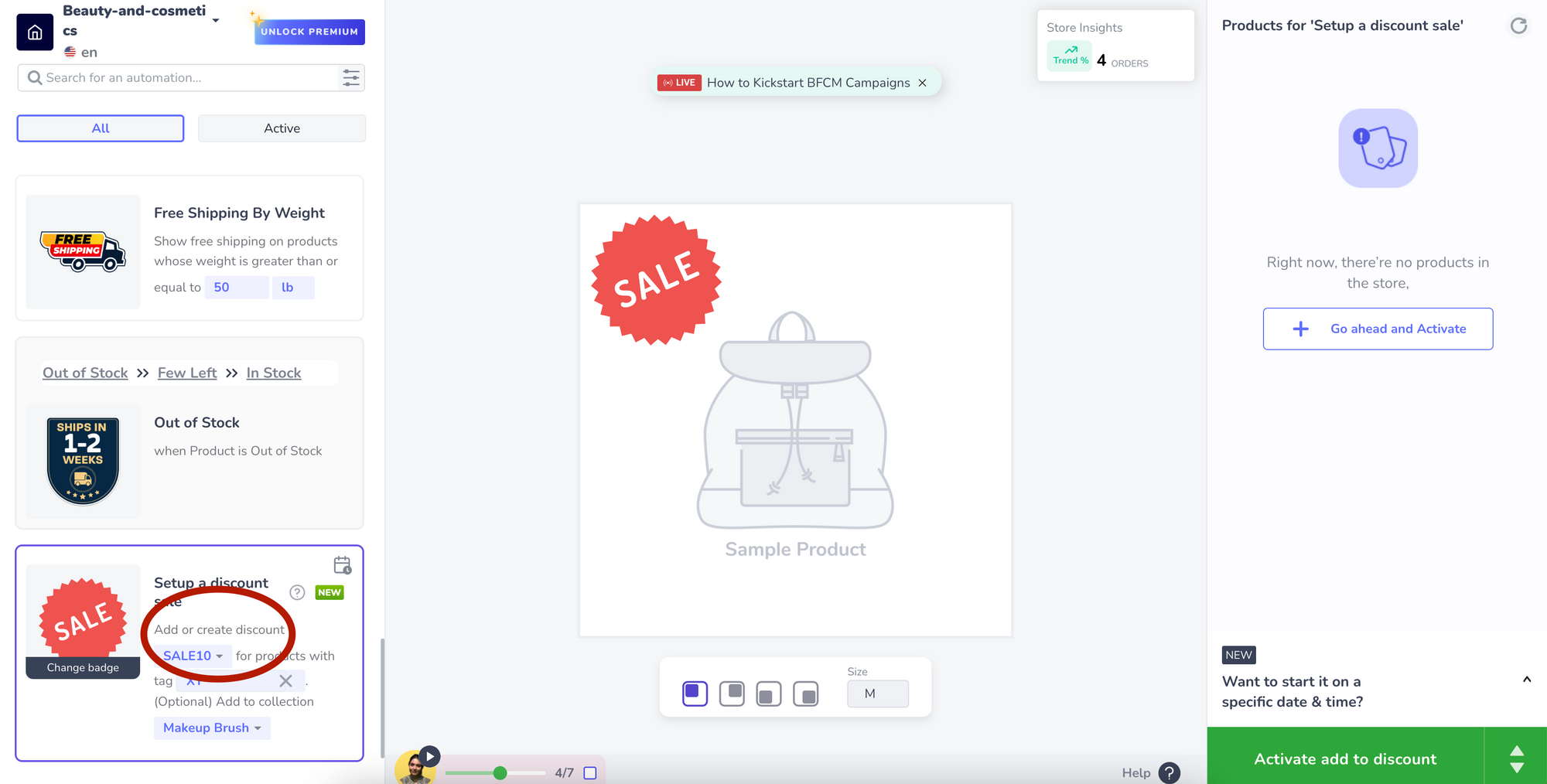 Step 4️⃣
Insert inventory tag to define over which category, collection, or group of products the discount sale coupon will apply.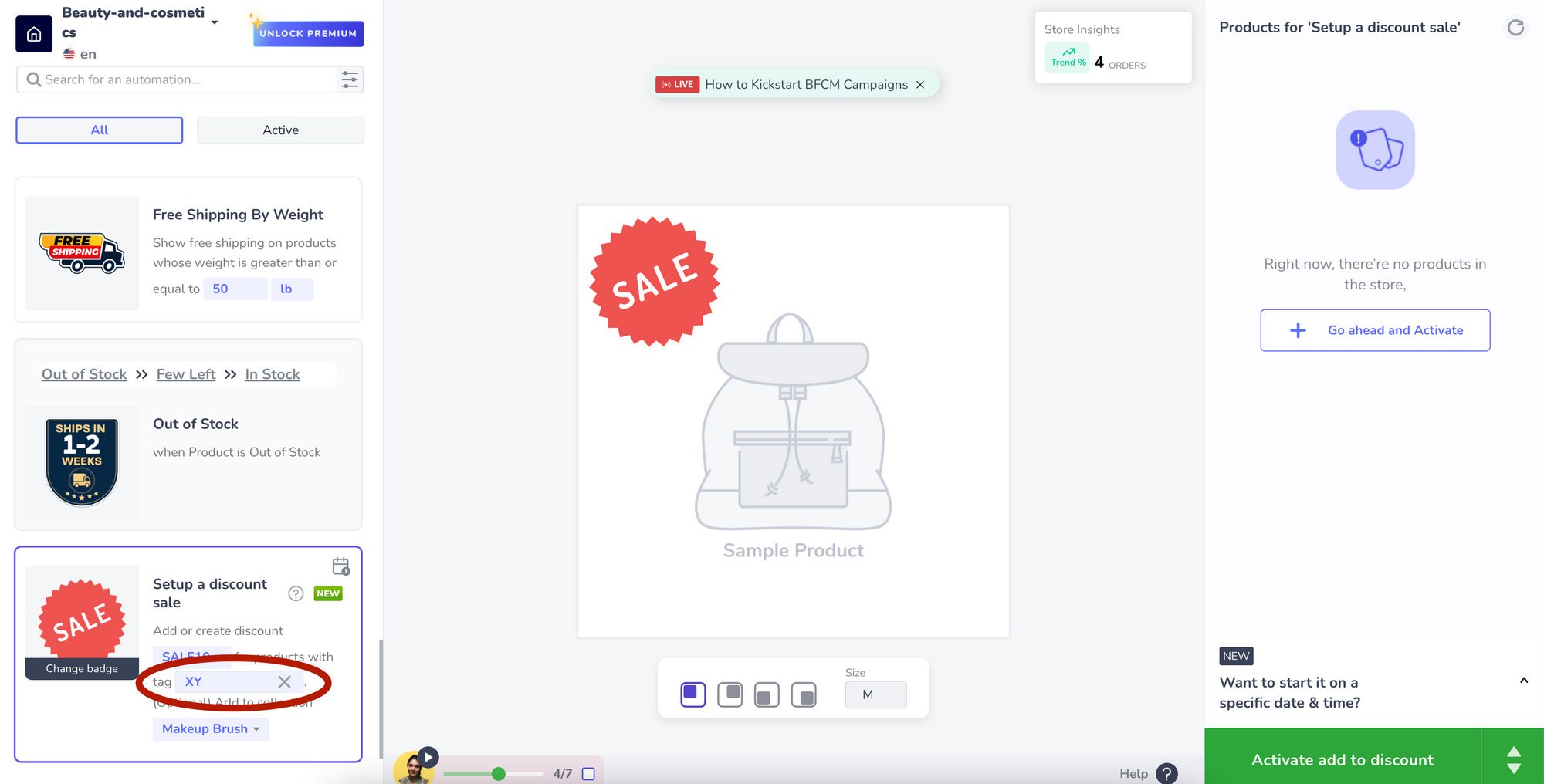 Step 5️⃣
Optional step: If you have previously categorized your inventory, insert the collection tag to define over which category or group of products the discount sale coupon will apply.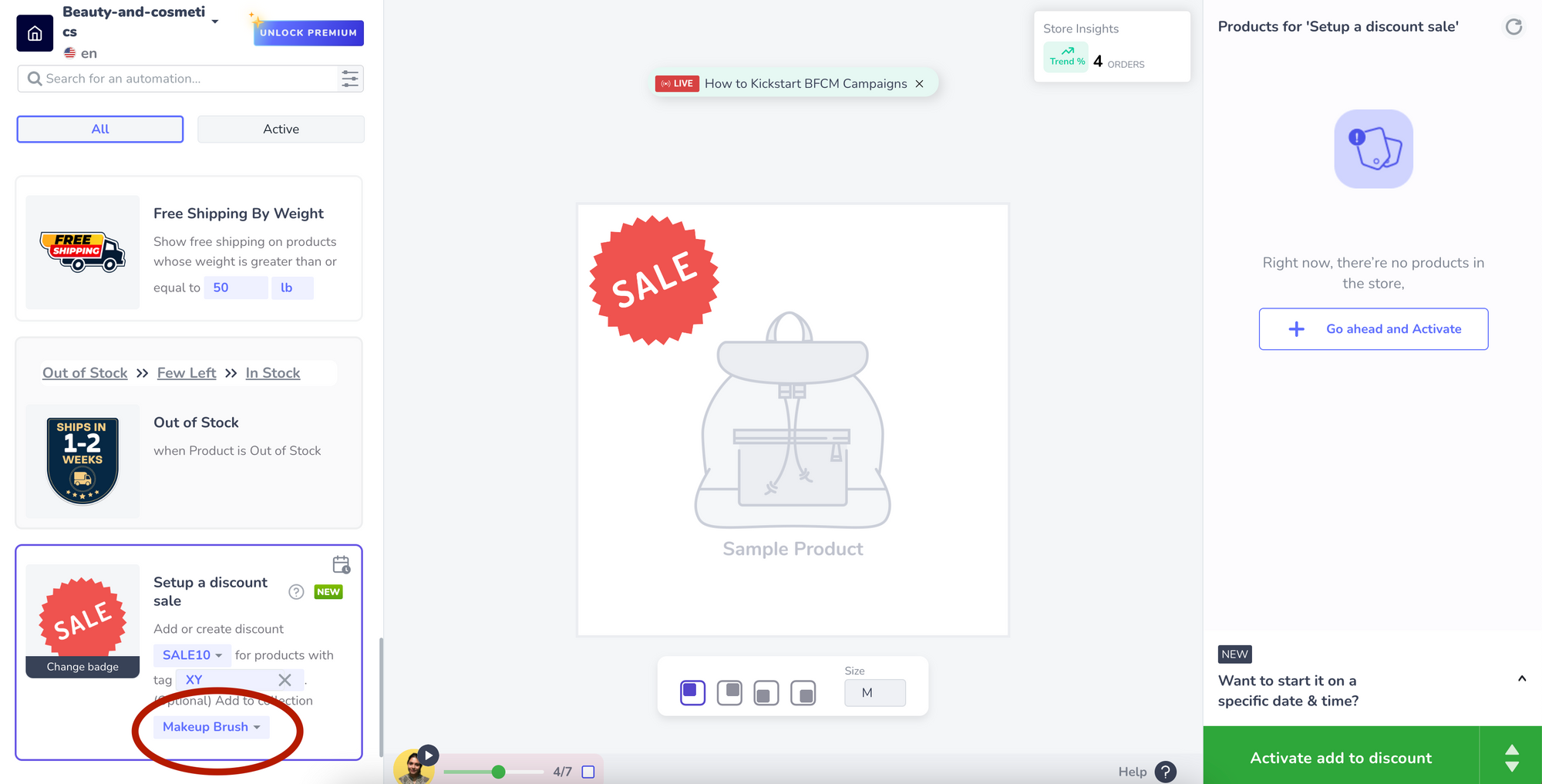 Step 6️⃣
Next, click on the badge button to create the discount coupon badge on your selected store products.
Select from the many discount badges and customize them based on your overall store design. You can update your badge design or choose from the recommended designs to use on discounted store items.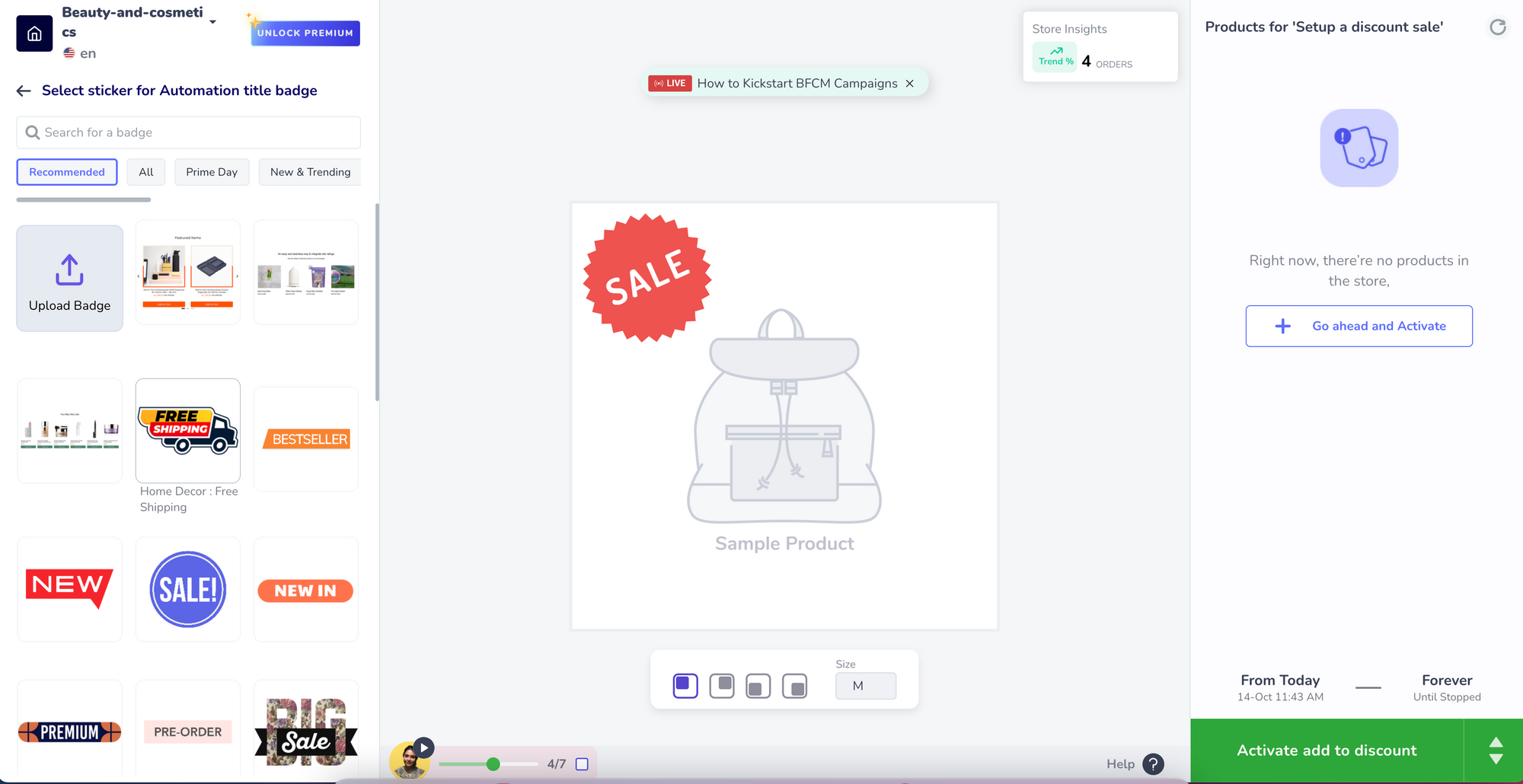 Step 7️⃣
Once you're done customizing badges, click on the scheduler icon, and pick a start & end date to determine the time period for the Discount Sale campaign.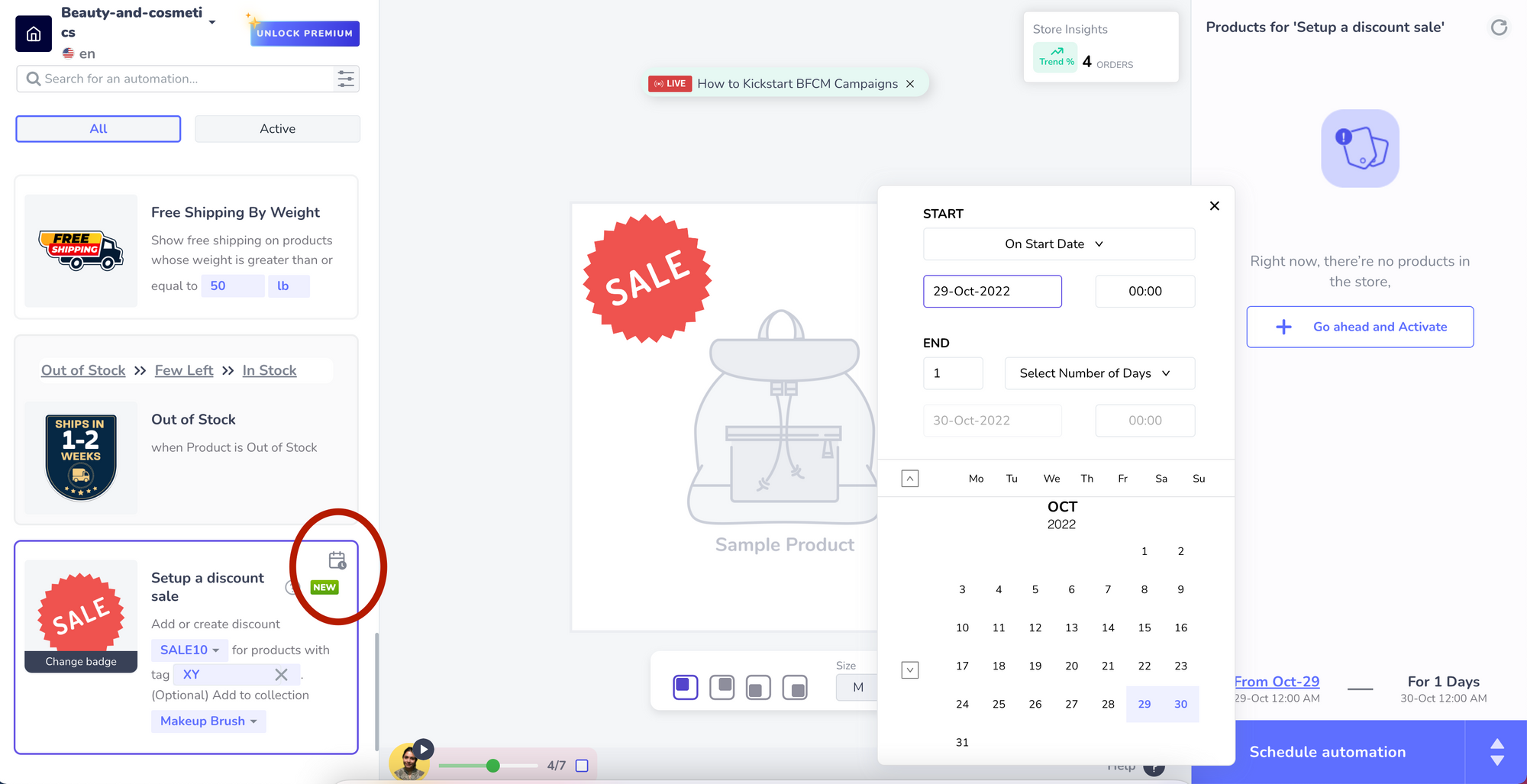 Step 8️⃣
Once the date is fixed, hit green—activate the Discount Sale automation across store pages, and you're set to go live.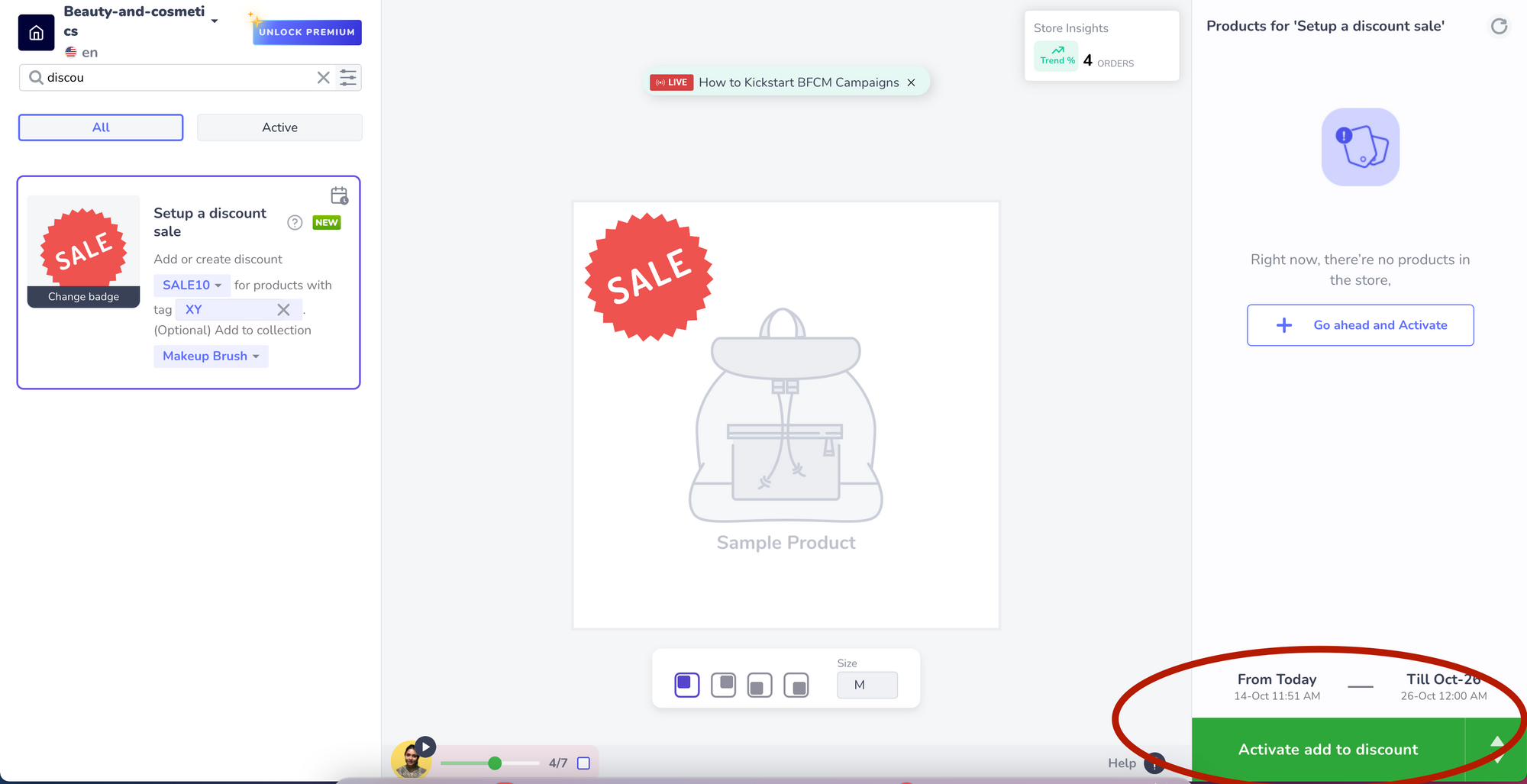 ---
Hey, if this is all too much, we have dedicated CRO experts who will help you set up the BFCM discount sale on your Shopify store for free.
💡 Please reach out to us at support@getmodemagic.com or call us at +1 252 651 2134.
---
🛑 At Mason, we help you to learn how to grow your online business.  Join us at https://getmason.io/modemagic/ and get the lowdown on how to scale your Shopify store fast.
✨ You can also get in touch with our co-founder extraordinaire: https://www.linkedin.com/in/kmanjita/
✨ For the latest DTC marketing tips, eCommerce growth strategies, D2C growth tips, hacks, and more, hit the follow button here:
---