Ever wish your ecommerce store had a personal greeter? One that welcomed your customers, got to know them better, then pointed them exactly where they needed to go?
Well, we've added another gear to our shopping engine to make this dream of guided-selling a reality.
Introducing ModeMagic's Product Recommendation Quiz: Suggest the right product, to the right person, at the right time. Every time.
But before we get in to why your store needs a Product Recommendation Quiz, here's a quick reminder of what ModeMagic has to offer:
Abandoned Cart Nudges
Welcome Incentives
SmartDrops
Trust Badges
And 30+ more playbooks designed to help you sell more, for more, more often.
(In case you missed it: We've also processed more than 100 million sales over the past two years. So, you know, we're shopping experts. 😉)
Why you need a Product Recommendation Quiz.
Marketing 101: All customers are on a buying journey.
This journey spans channels, products, and brands. And often times, customers have lot of questing to do to before they reach their fairytale ending (I.E. the solution to their problem).
Ergo, your online store should be a one-stop shop. It should help a shopper:
Identify their problem;
Compare their alternatives;
Shortlist their options (Once they realize you're BAE);
And lastly, of course, make a purchase.
You see, the customer journey can be a long (sometimes painful) process. So, what if we told you a product recommendation quiz addresses all four of these points?
…AND reduces time-to-purchase. 😱
You'd probably wonder why you haven't added one to your store already, right?
Product Recommendation Quizzes increase conversions. Period.
We know, pretty big claims.
But, we have the shopping chops to back it up!
It's all about being top-of-mind at every. single. stage of the buyer's journey. And if you can make your online store sticky enough so customers start (and finish) their journey in one place, then the chances of making a sale increase exponentially.
After all, direct traffic tends to have the lowest conversion rate of ecommerce channels, sitting around ~2%.
You know why?
Because it's a channel that (typically) lacks engagement opportunities.
And what's more engaging than a quiz?!
How it works
The Product Recommendation Quiz initiates a series of carefully curated questions. These questions prompt customers to think about their preferences, styles, needs, and requirements—which they, in turnm reflect in their answers.
The quiz captures this data and uses its underlying algorithm to recommend the perfect product from the store's inventory.
Easy peasy!
See it in action 😎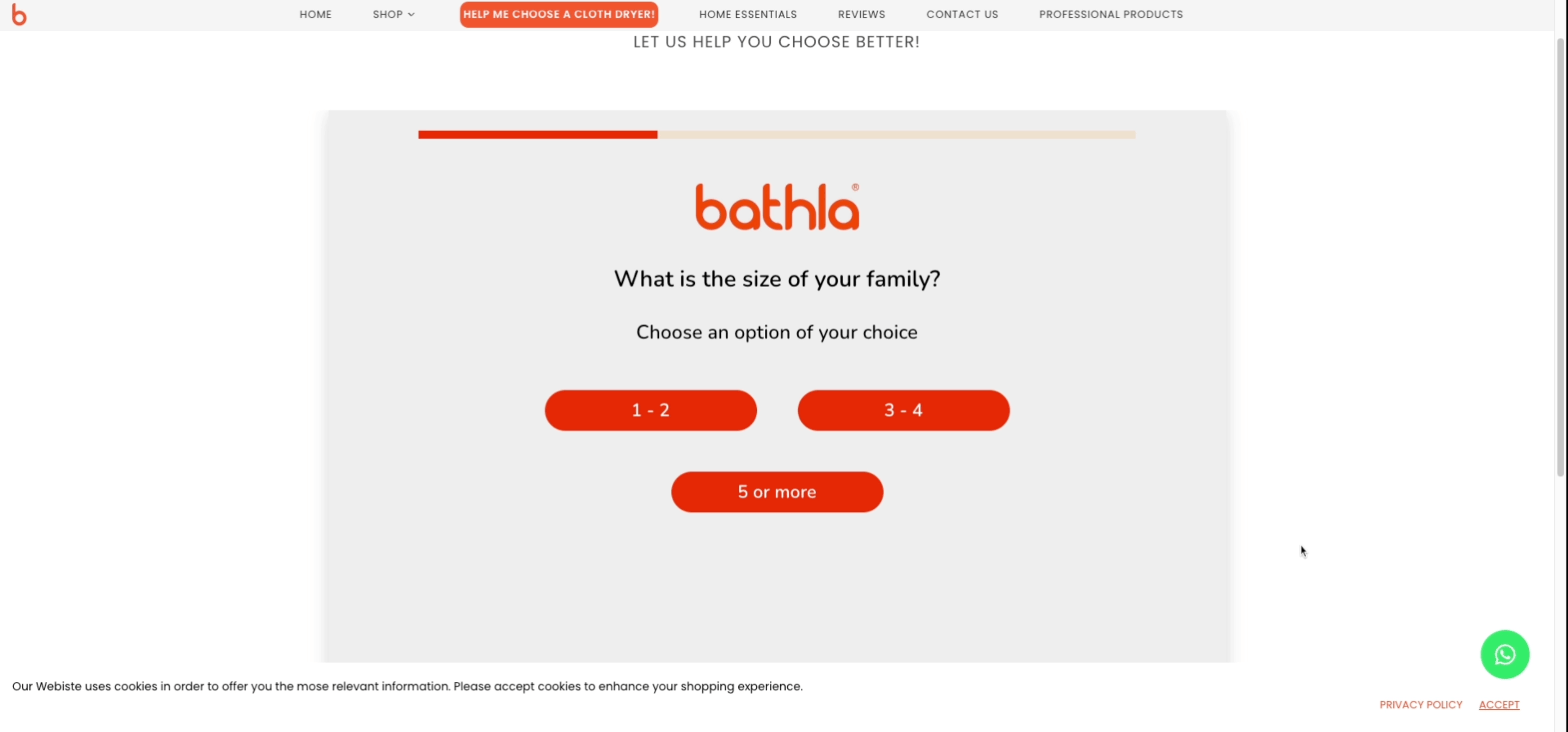 Add Product Recommendation Quizzes to your store today
Head on over to the Shopify App Store and install ModeMagic for free (if you haven't already).
Let ModeMagic's shopping engine convert your browsers into buyers faster than the competition. ❤️